The Clippers spare the life of the Nuggets and end up dead
A horrendous first quarter was too much for the Clippers, who couldn't come back. And the worst: they have given confidence to Jokic, Murray, Harris ...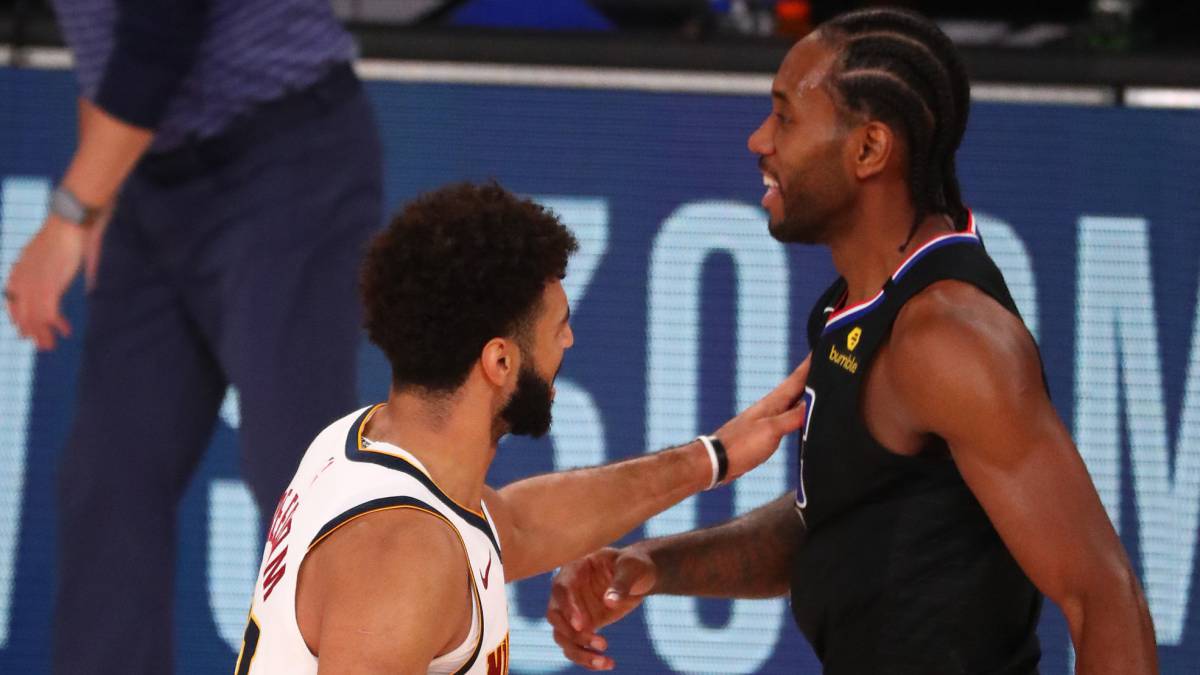 When it was announced that the Nuggets were going to come to this tie against the Clippers, it was not by chance. They went to seven games against the Jazz and had to play two days later against the Angels. And the weight of the tension and somewhat more unloaded legs of Rivers' men was noticed in a first game in which there was no real fight. This has led the Clips into a mistake: believing that the tie was already on track. If the Nuggets have shown something, it is that they can come back if you give them some air, let them tell the Jazz ... 444 444
At the second game the Clippers came in more relaxed and took a push that left them stunned all night and the consequent defeat (101-110), which leaves the series tied at one. And with the other team clapping their hands, filled with confidence, and endangering something that seemed easy for the Californians.
The key was in the first minutes. That 2-14 inning did not presage, however, the debacle until someone woke up the Clippers players. They had fallen asleep. Jamal Murray entered like a dagger in the body and Nikola Jokic came out, reaching 4/4 in triples before the inoperation of Zubac and Harrell in defense. But it was not just the stars and there was the real danger: the movement of the ball was excellent, they were full of illusion and the shots were coming in. Oh, and the first period closed with 25-44 on the scoreboard. The problem was there because when it comes to reducing differences of almost twenty points it is more complicated if the entire opposing team is in perfect harmony, which is what was happening to the Nuggets.
Morris toying with Murray and directing operations, leaving the Canadian to execute; Plumlee, fighting and doing dark work well; Harris and Porter, hitting it from the outside; Grant and his three blocks in the fourth quarter; Millsap, even he who was very failed, took confidence. When the Californians wanted to realize they became aware of what they had done: serve the victory to the Nuggets on a silver platter.
Kawhi, who was the only one who seemed to play something in the first minutes, faded as the match progressed to finish with only 13 points and a worrying 4/17 shooting Jokic (26 + 18 + 4) and Murray (27 + 6 + 3) did show they were ready and led Denver to win a game that can take a lot of toll.
Photos from as.com