The women's Super Cup. which was played in Bilbao this weekend, isolated the teams and solved the risk of possible infections with remarkable success.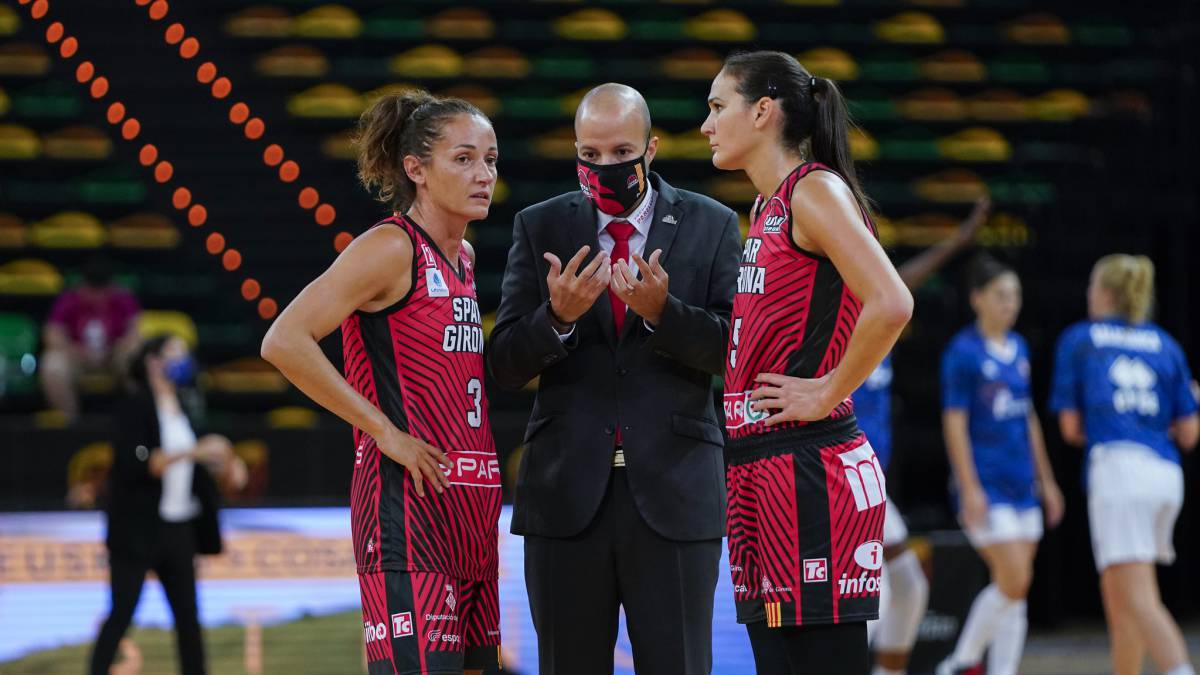 The bubbles illuminated a new triumphal path for Perfumerías Avenida last weekend. The champagne for the ninth Super Cup and a larger, imaginary one, which served to bunkerize the direct participants in the event held in Miribilla.
After a six-month break, women's basketball at the national level raised the curtain in Bilbao. The Medical Area of the Spanish Federation drew up a protocol that all the players, coaches and staff of the organization and the FEB who were to be in direct contact on the two days of the event had to strictly follow. It was activated on Thursday and the bubble was punctured on Sunday at 11:00 p.m., once the trophy was delivered to Avenida
All of them, a hundred people, stayed in a hotel closed to them. They underwent a PCR test a week before the Super Cup and when they arrived in Bilbao they passed another. The guests were confined in their rooms until the result was known.
Disinfection of the field
Meanwhile, the rest of the people linked to the event stayed in other hotel establishments. Thus, there were eight professionals in television production; four went to one hotel and the other four to the other. They only communicated by phone with each other.
Each day, everyone in the bubble had to take their temperature. At lunchtime, no more than two teams could get together in the hotel restaurant. All traveled in sanitized vehicles authorized by the FEB. Between each training session, a period of 15 minutes was allowed for disinfection of the court. During the matches there was no change chair and the technicians had to wear a mask whenever possible.
"You can play with people with these measures"
"What has been shown is that you can play games with people if you take the necessary measures." This is how Germán Monge, president of the Basque Basketball Federation, expresses himself. By Basque Government regulations, closed venues in the Basque Country can only be filled to 60% and with a maximum of 600 people. Miribilla, with capacity for ten thousand, only registered 200 spectators in the semifinals and the final of the Super Cup, since the rest were for participants and organization. That is, one person for every 40 seats or so. "It falls short", understands the president asking for more influx. The tickets were given free of charge to the training clubs of Bizkaia.
At the award ceremony of the cup, the authorities kept a safe distance and Silvia Domínguez lifted the trophy from a stand. Several leaders of Valencia and Perfumery had to leave the bubble to various work meetings and could no longer enter. The table auxiliaries were isolated by methacrylate partitions.
Photos from as.com