Spectacular last lap for Valentino to overcome Maverick and Quartararo and finish off a Yamaha treble. Crutchlow did not go out and will not return until Montmeló.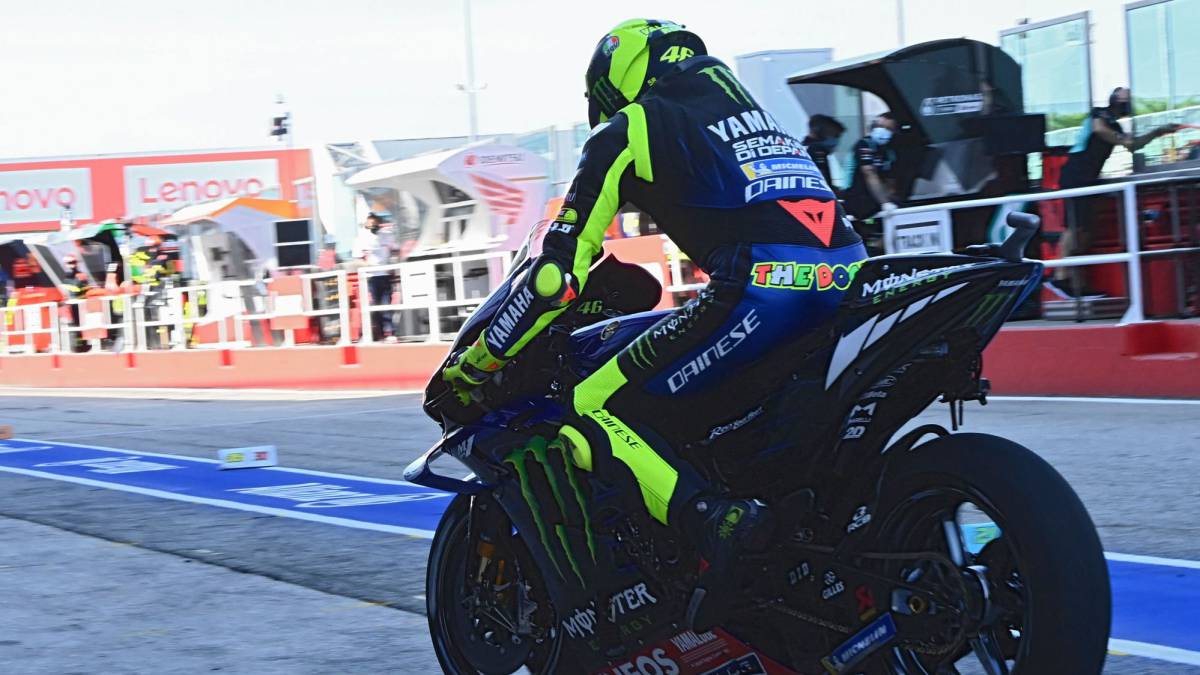 Blue pickup works. The viagra used by Valentino Rossi in his special helmet design for the home event, in Misano, was released with the best time in the FP3 of the San Marino GP with a colossal last lap. The Doctor was out of the top ten with direct access to Q2 before his last attempt and he tackled it on the back of his Yamaha, to outrun Maverick and Quartararo, completing a brilliant triplet for Yamaha.
The points are given on Sunday, in the race, but how important these free practices are proving for the house of the tuning forks in which they have recovered the good feelings of Jerez on their bikes and riders. There they took five podiums out of six possible (two victories for Quartararo, two seconds for Maverick and a third for Rossi) and now they can dream of repeating those results.
Rins, Mir, Bagnaia, Zarco, Morbidelli and Dovizioso also managed to break into the prized top ten places in the free practice sessions, despite falling two minutes from the end of the session. Pol Espargaró stayed at the gates, who went to the ground with the KTM shortly after the end. His brother Aleix finished just behind him and further behind were Lecuona (14th, also fell), Álex Márquez (19th) and Rabat (20th) .
But this FP3 of the San Marino GP will be remembered as the return to the top of the times table for Valentino Rossi, at 41, something that had not been seen since the first free practice of last season, in Qatar, a year and a half ago. He did it with a time of 1: 36.861 that leaves him only two tenths of the record of Lorenzo that dates from 2018 with 1: 36.629, when he raced with Ducati.
This session will also be remembered for the resignation of Cal Crutchlow. The LCR Honda has not been able to get on the motorcycle due to the recent intervention of compartment syndrome suffered in his right forearm a few days ago and he returns home, where he will try to reduce the inflammation based on rest and a hyperbaric chamber. For the moment, it is ruled out for tomorrow's race and next week, again in Misano, with the hope that it can reappear on the weekend of the GP of Catalonia, from September 25 to 27.

Photos from as.com