The Araski stops training for a positive in a close contact
The team from Vitoria played against IDK yesterday and puts Euskal Kopa in check, which plays the final tomorrow with the Gipuzkoans and Gernika. The pulse for the third and fourth places, suspended.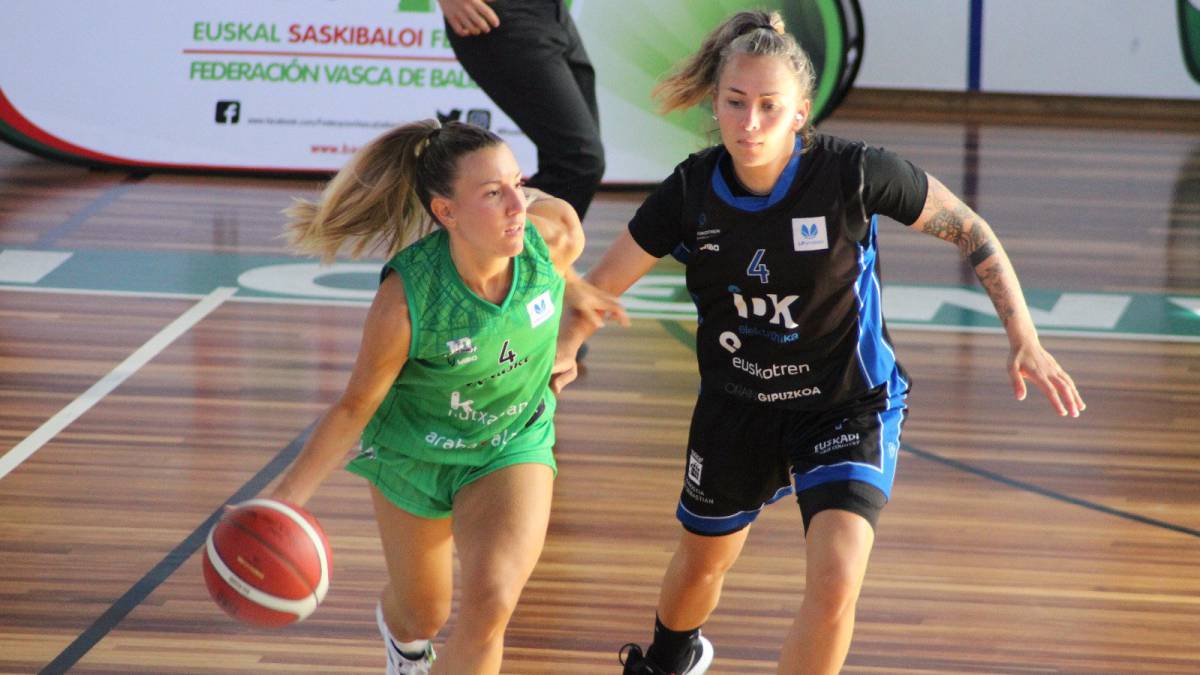 Araski of the Women's League has announced that it suspends pre-season training. The Vitoria team explained in a statement that it does so after a positive in a close contact with a player. Faced with a possible contagion, he decided to suspend all activity of the basketball players. If confirmed, the protocols established for it will be applied.
This inconvenience puts in check the last day of the Euskal Kopa, which was to be played tomorrow in Landako (Durango). Araski had to play against Tarbes for third and fourth place and the commitment is suspended. But having been in contact with the IDK, the organizers doubt whether to go ahead in the final against Gernika, since there is a percentage of risk of massive contagions.
The affected player is asymptomatic and in good condition. It will remain isolated until the PCR test is performed. The Basque Federation decided that this double appointment on Saturday be played with the public. Last Sunday there were already fans in the men's final between Baskonia and Bilbao Basket.
Photos from as.com