The 5 reasons for Mbappé to sign for Real Madrid
The Frenchman has informed PSG that he will leave Paris in 2021. The deadlines for Mbappé to wear white are being met.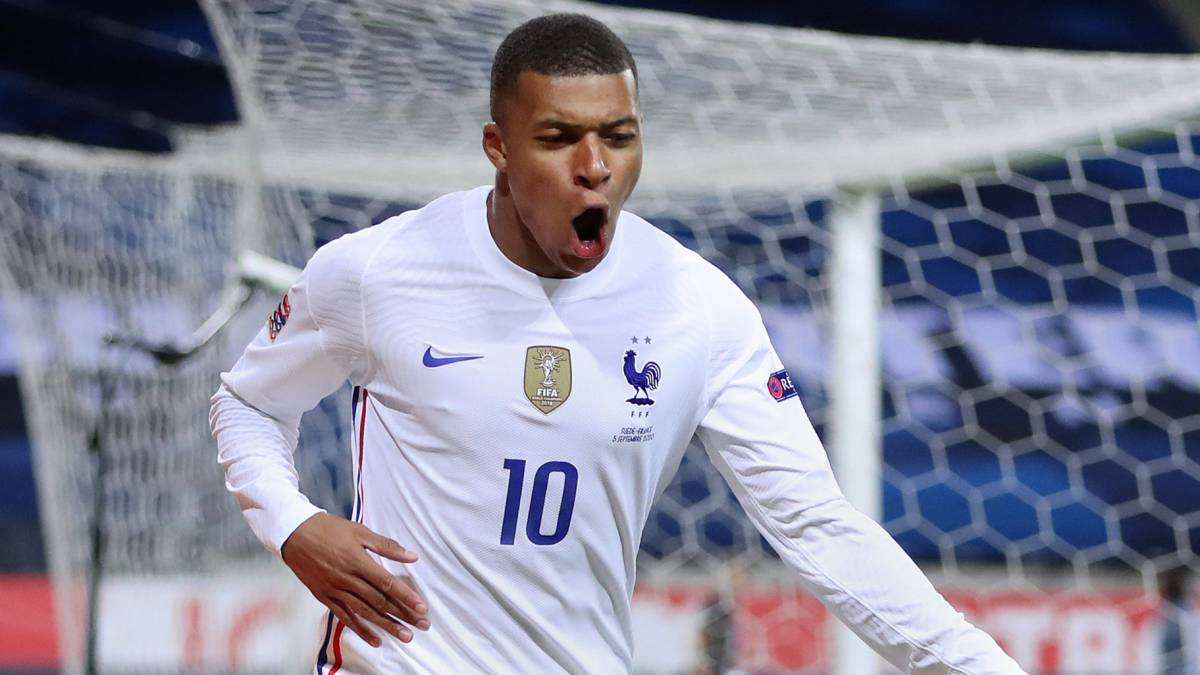 Kylian Mbappé is determined to give a radical turn to his footballing life and, as The Times has reported, he has already told PSG that in the summer of 2021 he wants to leave the Parisian club, with which he has one more year left on his contract ( until June 30, 2022). The firm decision of the young 21-year-old French star is not linked to financial issues, since his salary exceeds 20 million euros net per year. The reasons are above all football and personal. They could be summarized in these five: Admiration for Zidane Since he was a child, little Kylian had a devotion to the figure of Zidane. Mbappé came to the world only five months after France conquered the 1998 World Cup, defeating Ronaldo and Roberto Carlos' Brazil (3-0) in the final with a double from Zidane. His father always spoke to him about the Marseille idol and as a child he wanted to meet him, he allowed him to fulfill his dream twelve years ago, when Kylian was a child and was able to take a photo with Zizou after a charity meeting of veterans held in the neighboring country. And when he was 14 years old, the young Kylian almost signed for Madrid and was able to take a photo in Valdebebas along with his other great idol, Cristiano Ronaldo. In his family home he had posters of the two, with the Real Madrid shirt ... Champions Goal Already with Monaco he was able to reach the semi-finals of the Champions League in 2017, being decisive with his performances despite being an 18-year-old boy. This aroused the interest of Madrid and PSG, which was the one who finally hired him. He has played three Champions League matches with PSG, in which he has not managed to lift the 'Orejona' either. In the Lisbon bubble he was close, but against Bayern he had to settle for the runner-up. Mbappé does not want to wait any longer and knows that Madrid, the king of the competition with 13 crowns, is the ideal team to aspire to the maximum continental crown. Ballon d'Or It is already known that whoever wins the Champions League has a better chance of winning the Ballon d'Or. PSG's European failures have weighed down Mbappé, who despite winning the 2018 World Cup with France (that year he was fourth in the vote ) has not finished approaching the individual trophy most coveted by players. Balones d'Or have played in Madrid such as Zidane, Ronaldo, Figo, Cristiano (he won four with the white shirt), Modric ... Kylian believes that Madrid has a greater impact in football and the media, and that this will help him win by Finally a Ballon d'Or, also awarded by a prestigious magazine in his country, France Football. Even his colleagues in the profession tell him. El-Hadji Diouf, a former Liverpool player and a two-time African Ballon d'Or winner, said it: "If Kylian wants to win the Ballon d'Or, he must leave France ..." .Nuevo BernabéuMbappé knows perfectly the ambitious reform that the Spanish club is facing in its stadium, with a Bernabéu that in 2022 will possibly become the most modern and impressive stadium in the world. Kylian has seen the project and knows what the installation will look like after the works are finished. Mbappé has recognized in his environment that if already playing at the Bernabéu was impressive, being himself the flag and the great reference of Madrid who plays in that future and modernized stadium motivates him a lot. And if all goes well, at that time it would be with the stands full of fans. Mbappé, almost at home.Apart from the presence of a compatriot like Zidane and several of his coaching staff collaborators, Kylian knows that he would share the box office alongside other Frenchmen such as Varane, Benzema and Mendy, to which Camavinga could be added and Upamecano, Madrid's goals for the summer of 2021. A 'French-style' Madrid that would allow Mbappé to integrate at full speed into a club that aims to make him the Christian of the next decade. Mbappé is already prepared to face the enormous challenge. If he fulfills his plans, we will only have to wait one more year ...
Photos from as.com