The results of the PCR tests corresponding to the first day of rest of the Tour can lead to the expulsion of the teams that have two positives.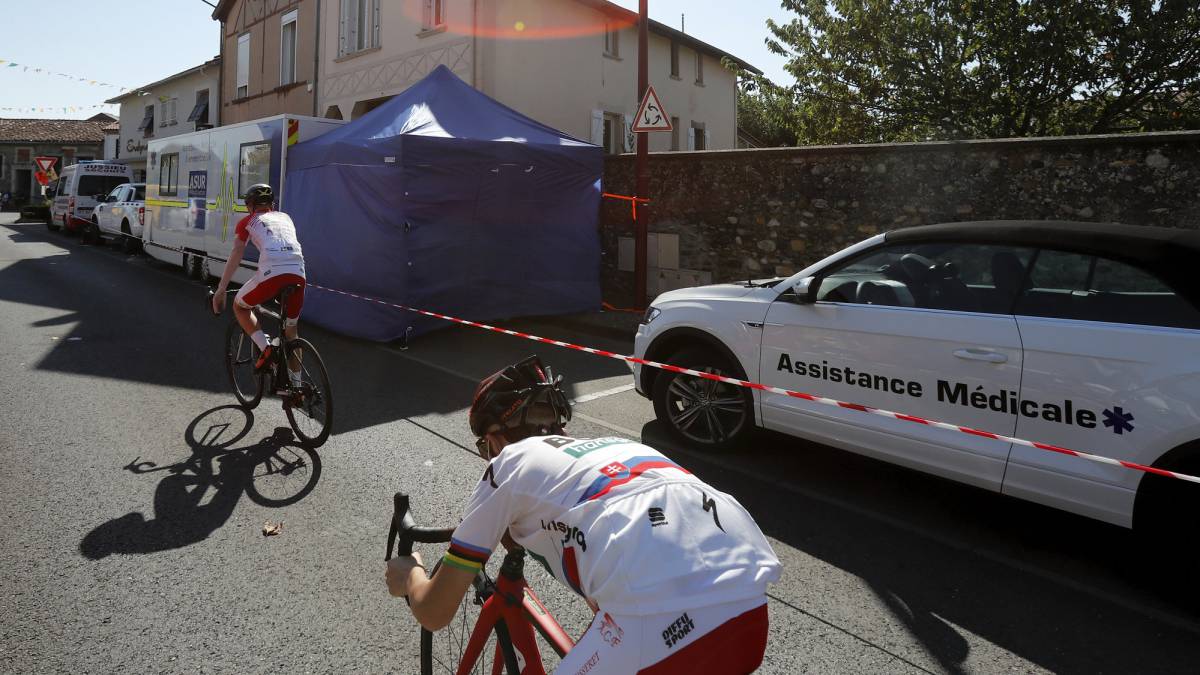 The two days of the Pyrenees left images of fans crowded together, without respecting social distancing or making good use of the mask, or directly or using it. The Tour is very psyched on security measures in the face of the pandemic, because the only way for the Grande Boucle to reach Paris is based on complying with the rules and preserving the caravan bubble. The organization, the Association of Professional Cyclists (ACP), teams such as Movistar and different individual riders, such as Alejandro Valverde, Carlos Verona or André Greipel, complained from the public and demanded more responsibility.
In the peloton there is a lot of nervousness before the arrival of the first rest day and its corresponding PCR tests (about 650). Each squad forms a bubble with a maximum of 30 members (Lotto Soudal was left without four staff members due to two positives detected before the departure from Nice), and the results of the analysis (in principle, they will all be known tomorrow morning tomorrow) will depend on whether or not they continue in competition. The French Government recommended to ASO, the company responsible for the Tour, to keep its strict sanitary protocol: two cases of COVID-19, whether runners or technical staff, will mean the immediate expulsion of the entire structure.
"Without consideration, we will always respect the indications of the Health of our country. You have to be inflexible to raise awareness of the serious situation we are going through with the coronavirus, "ASO sources tell AS. On Friday, September 4, France registered its maximum peak, including the first wave of March: 8,975 people infected in one day (more than 318,000 in total, with 30,698 deaths). No one in the race doubts about the issue: if the Government and the Tour are forced to stop the round, they will stop it.
Even so, the International Cycling Union (UCI) demanded that the positives be assured "by means of a second rapid test to avoid false conclusions". The mobile laboratory has a capacity to carry out about 50 daily checks in normal stages and 350 on rest days, so it has been fully operational for 24 hours, because the assistants began to pass their tests during the first Pyrenean day. The precautions were extreme, and despite the care uncertainty prevails. "Any oversight, your own or someone else's, can be very expensive," they explain from within. For example, in the Movistar only one person has contact with the outside to fill up gasoline or buy in supermarkets. In the Ineos, it did not take viruses to constantly disinfect all their materials and hotel rooms, not bump hands with anyone or have a kitchen truck available. "We trust in preserving the bubble until Paris", ends the Tour.
Photos from as.com