Tello conquers Mendizorroza
The Betis player undid in 94 'with a good goal a match that seemed doomed to a draw. Guido and Canales crashed the ball off the crossbar.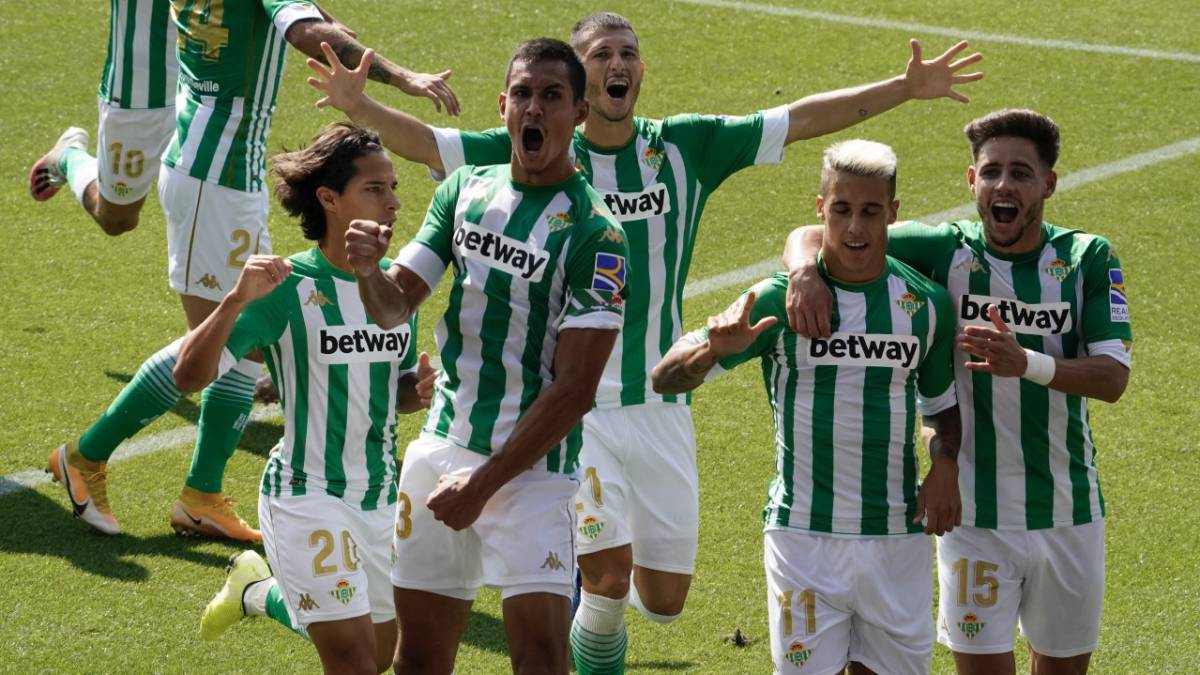 A providential goal from Tello in the 94th minute gave Betis victory in Mendizorroza. The Sevillian team had already warned with two shots to the crossbar although Alavés also enjoyed some occasion, especially in the second half. The people from Vitoria start the season losing at home while the Verdiblancos left Mendizorroza with a smile on their mouths.
Alavés did not appear in attack in the first half. There was only one shot over the crossbar by Rubén Duarte but, for example, he did not bounce a single corner kick. Betis, without playing football to shoot rockets, was far superior to its rival. The verdiblanca defense, with Mandi and Bartra, was very sober and core players such as Fekir and Canales made the difference. Pellegrini's men came out with the vocation of taking the initiative and, although the possession of the ball was not insulting, they did give a much more sense of danger in the face of the rival goal.
The first dangerous shot was carried out by Joaquín with a header that Pacheco stopped well positioned in the center of the goal. But the first really clear goal chance came in the 29th minute with a superb shot off the crossbar by Guido Rodríguez. Betis continually approached by the bands that did not close at all well Edgar and Rioja. They are offensive-minded players and suffer when they have to defend. As the Machín system is proposed at this point, perhaps we should think of players like Martín or Duarte himself on the wing. Otherwise, the slime foxes are going to suffer because there are still a lot of mismatches.
Things changed in the second half. Alavés was about to score as soon as they left the locker room with a corner thrown by Lucas, finished off by Battaglia with a header and a shot almost under the sticks of Laguardia that Claudio Bravo took out, after two saves.
Betis did not fall asleep and a direct free-kick executed by Canales in a masterful way went back to Pacheco's crossbar. The entries of Javi López and Deyverson gave another air to Pablo Machín's team while Pellegrini barely moved his bench. He took out Ruibal in 66 and Tello in 81. When it seemed that the game was going to end in a draw, Tello's goal came in the last offensive action of the game.

Photos from as.com