Tavares: "The ankle thing was just a scare"
The Cape Verdean left the duel against Coosur Betis after suffering a sprained ankle midway through the third quarter. The Madrid pivot himself ruled out that the injury is serious.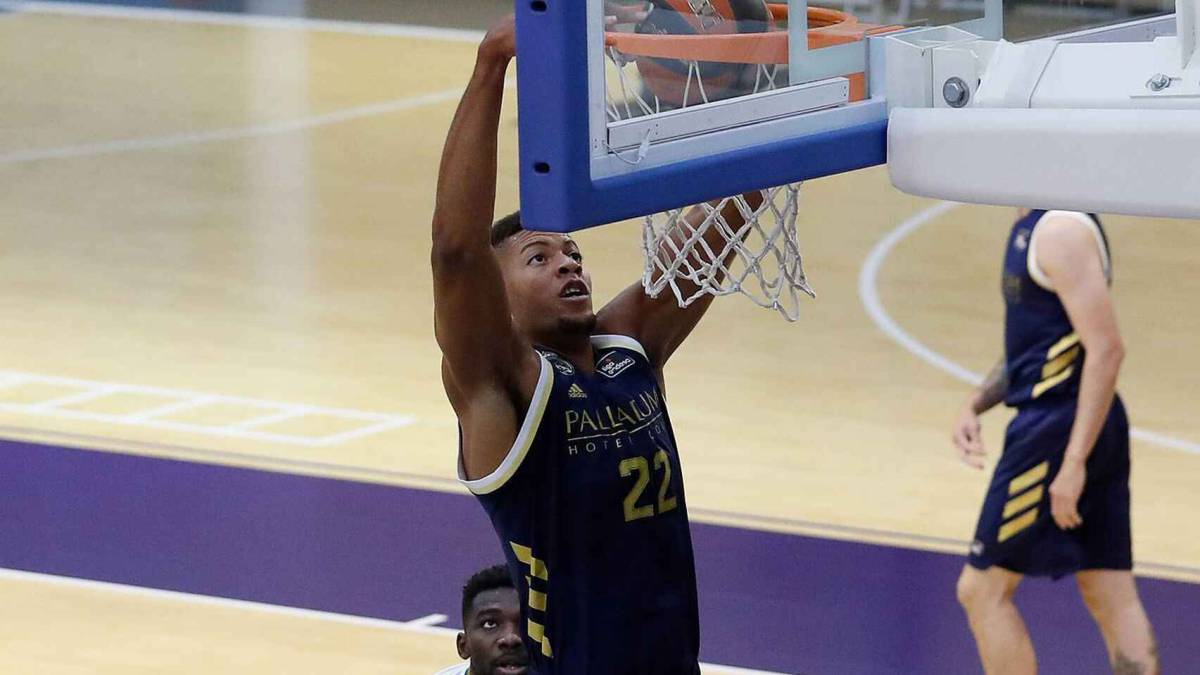 Real Madrid's Cape Verdean pivot Walter 'Edy' Tavares, who retired before the end of Wednesday's friendly against Coosur Betis (68-66) due to an ailment in one of his ankles, reassured the fans that it was "only a scare "through his profile on the social network Twitter.
"Just a scare, thank you," said the Madrid interior from his official account on this social network, answering a Madrid fan who asked him about his ankle. "All good," he added in reply to another fan who was interested in his physical condition.
The former Cavaliers player left the game with 14 minutes remaining, after a fortuitous action in which he sprained his ankle. After the first scans, it has been ruled out that there is any type of bone injury and everything seems to be a scare. Before injury, the African player scored 6 points.
The Madrid coach, Pablo Laso, admitted after the victory, the second of the white preseason, that the losses in the interior game - they could not count on Felipe Reyes or Trey Thompkins - made his team "suffer" in the game.
The coach from Vitoria assured after the game that despite picking up a competitive pace, he is missing being able to play in pavilions: "It's what the preseason has, good and bad things. This is being especially atypical. We have the point in favor of being in home and not having to travel, you have less wear and tear. But we lose that real feeling of playing in pavilions, but it is important to take these games as a reference to assess the things that the team does well and those that must improve, "he analyzed.
Laso acknowledged that he is having a hard time starting the team at an offensive level: "We have suffered in the inside rotation. Reyes and Thompkins were touched and they could not play. Tavares has been injured and Randolph was in cotton. We are having a hard time catching the rhythm to offensive level. It is always important to start winning, "said Laso.
Madrid will face its third preseason stake this Thursday. It will do so from 17:00 in front of TD Systems Baskonia, also in Valdebebas. A new opportunity to see the level of shooting of the whites and in which it will be necessary to see if Rudy, Campazzo, Causeur or Thompkins re-enter the Madrid coach's plans. Laso's men will close their preparation next Saturday against one of the revelation teams before the suspension of the ACB due to the pandemic. Diego Ocampo's Casademont Zaragoza will be the last hurdle before heading to Tenerife to play the Spanish Super Cup. Iberostar Tenerife will be Madrid's rival in the semifinals.
Photos from as.com