Tanak's co-driver lost 6 kilos to win in Estonia
In order to improve performance in the home test, Martin Jarveoja was on a regimen for 15 days, during which he stepped on the scale 20 times a day.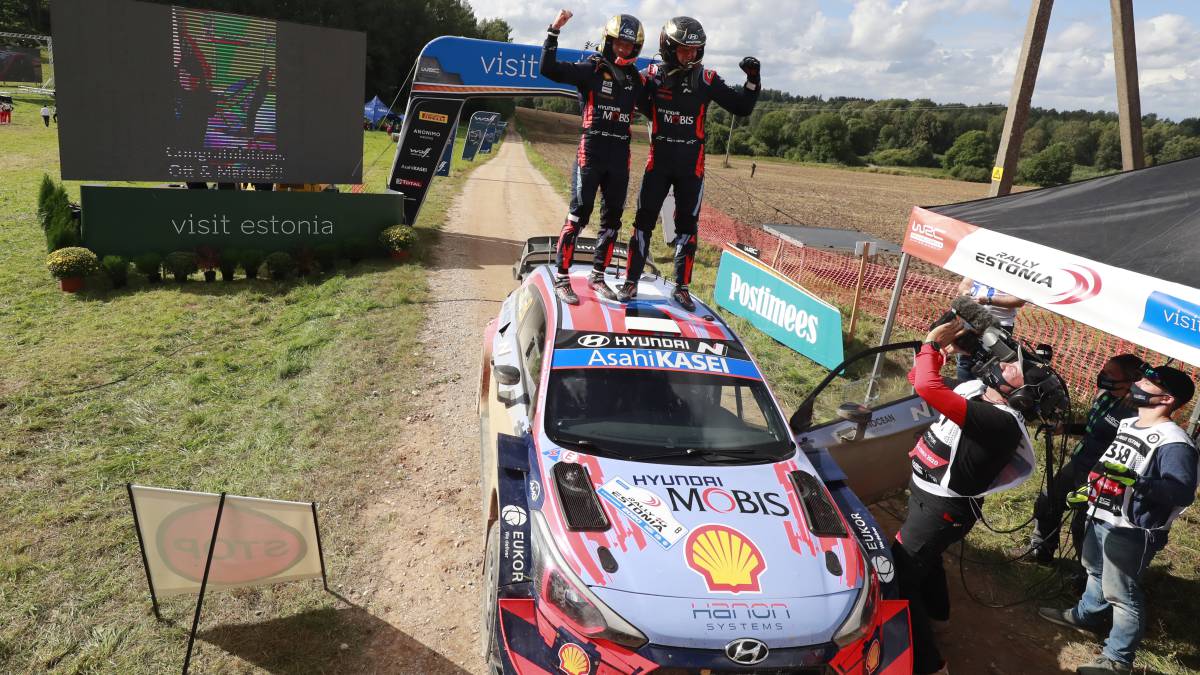 Every effort is little when it comes to winning a World Cup event. This was understood by Martin Jarveoja, Ott Tanak's co-driver, who decided to undergo a significant weight loss cure to improve performance for the Rally Estonia. And their sacrifice of losing 6 kilos in the previous fortnight had its deserved reward: they achieved the victory, the first with Hyundai, against their countrymen and they re-launched in the fight for the title.
From Estonia, Jarveoja spent 15 days on the scale about 20 times a day. His obsessive effort resulted in a significant weight loss, 6 kilos. A figure that the engineers of the Hyundai team were sure to appreciate, knowing how difficult and important it is to achieve a reduction in weight in competition vehicles.
Some engineers have pushed this obsession to reduce weight to the limit. Jean Claude Vaucard set extreme rules when he was the technical manager of the Citroën team. At Rally Sweden, which is normally held in sub-zero temperatures, it did not allow the drivers to take their anorak in the car, and even forbid them to take their personal mobile phone to save a few grams.
And it is curious that while teams are racking their brains and spending fortunes on ultralight materials to bring the car to the minimum weight, some drivers and co-drivers show a corpulence that sometimes invalidates the technology. Hence the importance of Jarveoja's effort, which resulted in an important victory, the first in Estonia against his countrymen, and also the first with the Hyundai i20 WRC.
Photos from as.com