Super Cup: health protocols to forget the bubble
Tenerife hosts the second ACB tournament after the coronavirus break. The measures, similar to those of Valencia but without a special space.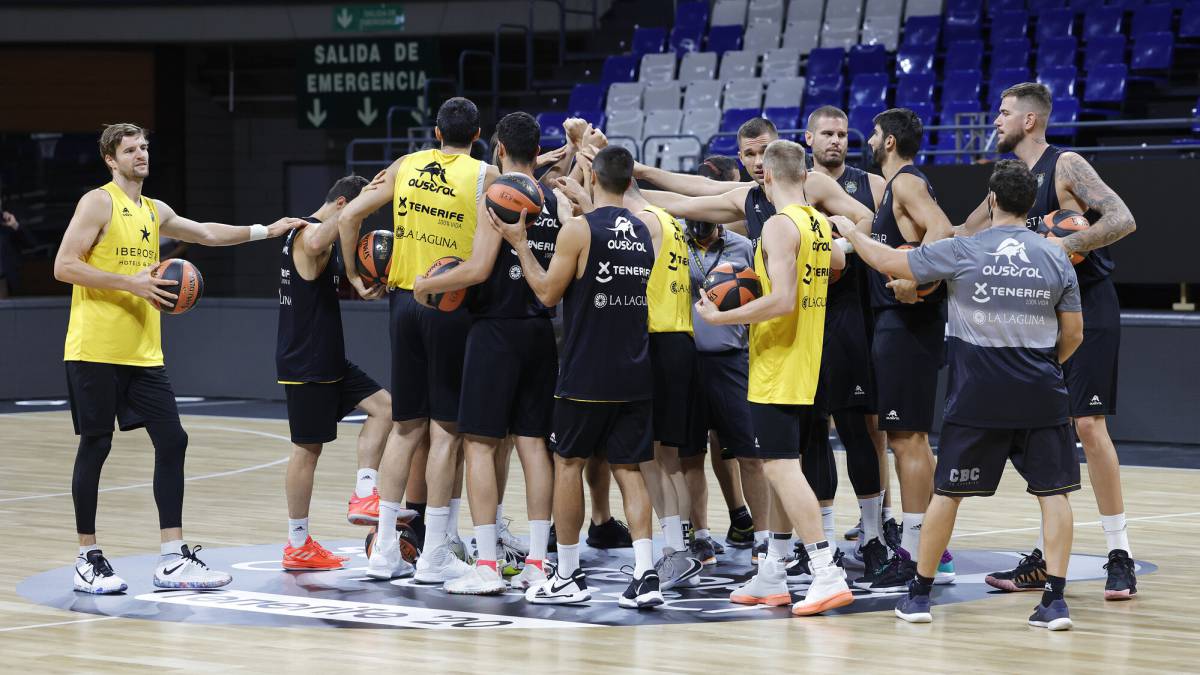 Tenerife hosts the second ACB tournament after the stoppage due to the coronavirus. The first was the successful final phase of the Endesa League in Valencia, which hosted 12 teams in a health bubble for 14 days. The experience will not be repeated in this Super Cup that starts today, but it will also have a safe environment. The idea is that the first title of the course is as close as possible to the reality that clubs will have to face during the League, which starts in a week: normal daily life, travel and strict sanitary protocols to be able to play.
The measures agreed for the Super Cup (and that will continue in the league competition) begin with the PCR tests prior to the tournament for the four participating teams, and continue in the Santiago Martín pavilion, which will not finally have an audience (5,100 spectators). The headquarters of the Super Cup is divided into two zones: green and blue.
Green and blue zones
The first affects sports venues such as changing rooms, benches, court ... The strict health protocol of Valencia will be followed with continuous disinfection of material and spaces in the breaks, at the end of each game, after each training ... The mask will be mandatory at all times, except for players and coaches and main assistants on the court and registered in the minutes of the match. The referees also have this dispensation. The benches will be arranged in an L shape and the stands will be retracted one meter to increase the available space. The scorers' table, meanwhile, will have a methacrylate screen two meters high.
The blue zone is set up for civilians (press, managers ...). The mask must always be worn and there will be no contact between the two worlds. Health priority over sports.
Photos from as.com