Suárez's 'scam exam' questions are filtered
The 'Corriere della Sera' revealed more details about the investigation: the test lasted just 12 minutes. Juventus contacted the University.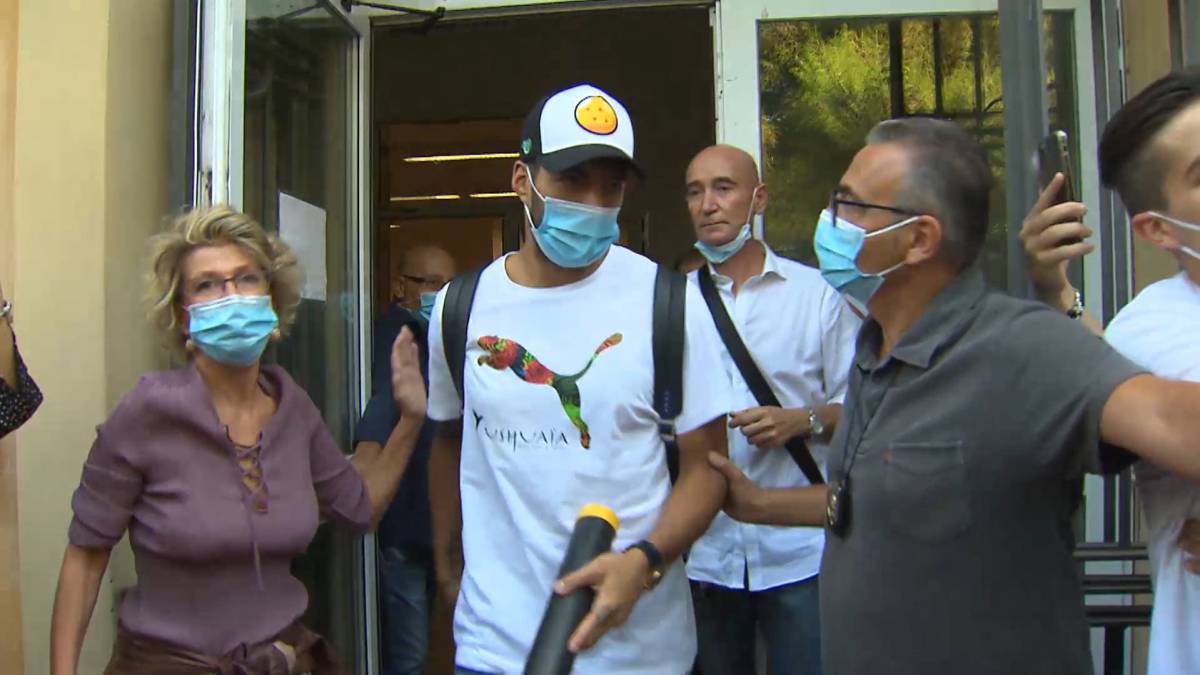 Luis Suárez's 'scam test' is still a case in Italy and could have consequences for Juventus as well. The 'Corriere della Sera' revealed today that the Bianconera directive was activated so that the player could pass "in record times" the test to get the Italian passport, without which they would not have been able to sign him since the two available extra-community places had been spent with Arthur and McKennie.
The first to call the University of Perugia was director Federco Cherubini and, later, so did the head of the technical area Fabio Paratici. According to the newspaper, both may be summoned very soon by the prosecutors of Perugia and by the prosecution of the Italian football federation. The Finance Guard is reconstructing everything that happened before the forward's whirlwind trip to Perugia, on September 17, to organize the exam and ensure that he could pass it without problems. Cherubini first called the rector of the University of Perugia, Maurizio Oliviero, who became interested in the case and contacted the rector of the University for Foreigners, Giuliana Grego Bolli, and then the general director of the same, Simone Olivieri, who was already being investigated for other topics. From this call was born the investigation into the Suárez case, which also led to wiretapping among teachers ("You cannot lose a salary of 10 million for this exam"). Stefania Spina was in charge of preparing the footballer through a distance course. Coincidentally, the teacher is very much a fan of Juve: "It will make us win the Champions League", she said in a call, and her interlocutor replied "They will invite you to the box!". 444 444
The exam lasted just 12 minutes and Suárez left Perugia with the certificate delivered, something that normally takes about a month and a half. During the test, recorded with listening devices and cameras, the Uruguayan tried to answer some questions that, according to the researchers, had already been agreed. The player was asked to introduce himself and comment on some images: a family doing the shopping (indicating the vegetables) and a woman helping a child with homework. They also asked him for a possible conversation with a neighbor to find out where to go on an excursion, and the different idea of family in Italy and Uruguay. "Thank you Luis, it has been a pleasure to have you as a student," Stefania Spina wrote after the test on Twitter, where a few years ago she revealed her Juventine faith. His words obviously went viral.
Photos from as.com