Students sign Koumadje: roof of the League and its history
The collegiate team made official the incorporation for three months of the Chadian pivot of 2.24 meters, according to the club. He exceeds Fall and Tavares in height.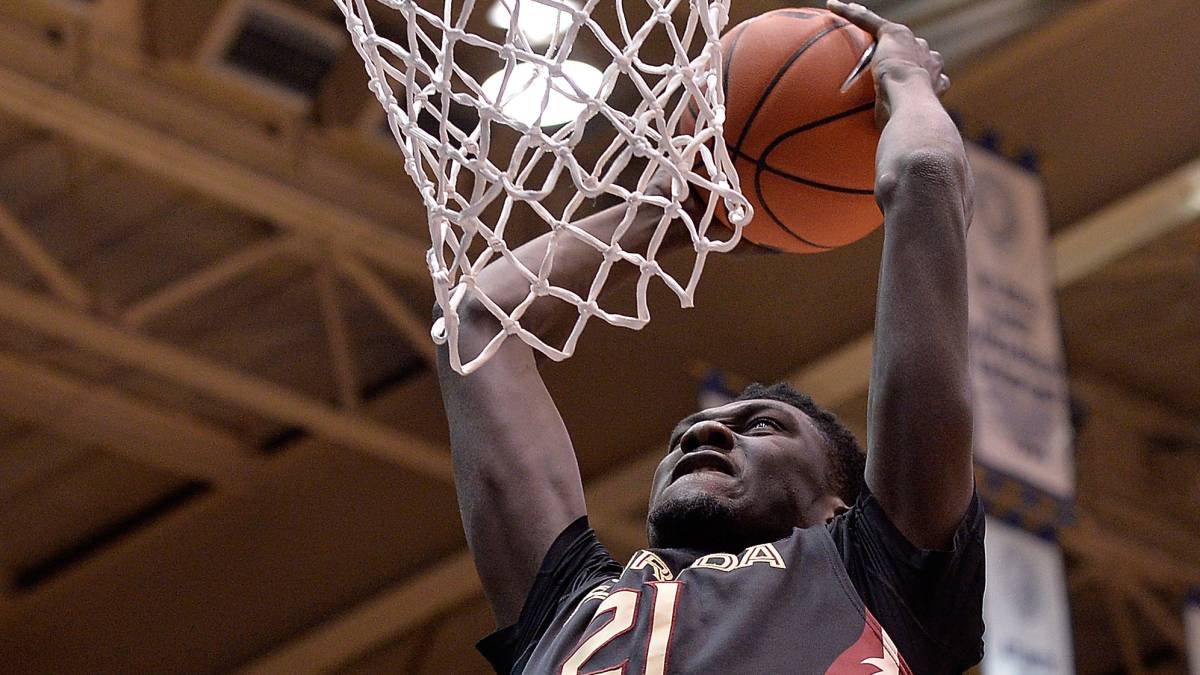 Movistar Estudiantes made the signing of Jean-Marc Christ Koumadje official this Monday. The Chadian pivot of 2.24 meters, according to information from the club, and 24 years old signs a contract for three months and is scheduled to land in Madrid this week. He has a Cotonou passport so he will not occupy an extra-community place in the Endesa League. His participation in the match against UCAM Murcia on Thursday 24 (19:00) is still unknown.
Koumadje was born in N'Djamena, the capital of Chad, trained at Florida State University. Not drafted in 2019, he signed with the Philadelphia 76ers, where he was reunited with a former colleague from Montverde Academy (Florida): Ben Simmons. With the Delaware Blue Coats (affiliate of the Sixers) he was named defender of the 2019-20 G League season.
His 224 centimeters make him the tallest player this season in the ACB: he is three centimeters taller than Youssoupha Fall (TD Systems Baskonia) and four centimeters taller than Walter Tavares (Real Madrid). In addition, it ties in the historical ranking with Ralph Sampson (Málaga, 1992) and becomes the tallest tower ever in the collegiate set with seven centimeters over Ondrej Balvin (2.17) .
Strengthening the pivot position
The incorporation of the African is part of the collegiate need to reinforce the 'five', a position that has been a headache for the club since time immemorial. For this course, Víctor Arteaga and Ángel Delgado are available. The former is expected to maintain the level shown last season, the best since he signed in 2017, with 9.1 points and 5.7 rebounds for an average PIR of 10.5. And most importantly: the sensations it transmitted on the track were excellent.
As for the Dominican, he raised doubts during a preseason that he almost did not do because of the visa and the coronavirus. Delgado (25 years and 2.05 meters) is a newcomer to the ACB and his adaptation to the competition is unknown, however, he was surprising from the beginning. Against Baxi Manresa he showed good manners under the rival rim both for the rebound (5) and to score (8 with 4/5) and most importantly, intensity, confidence and solvency as a replacement for Arteaga, greatly affected by fouls.
Photos from as.com