Strong criticism of Bayern and Schalke managers for sitting together without a mask
The top leaders of both groups, which included Oliver Kahn, did not respect security measures. The Bavarian Minister of Health has intervened.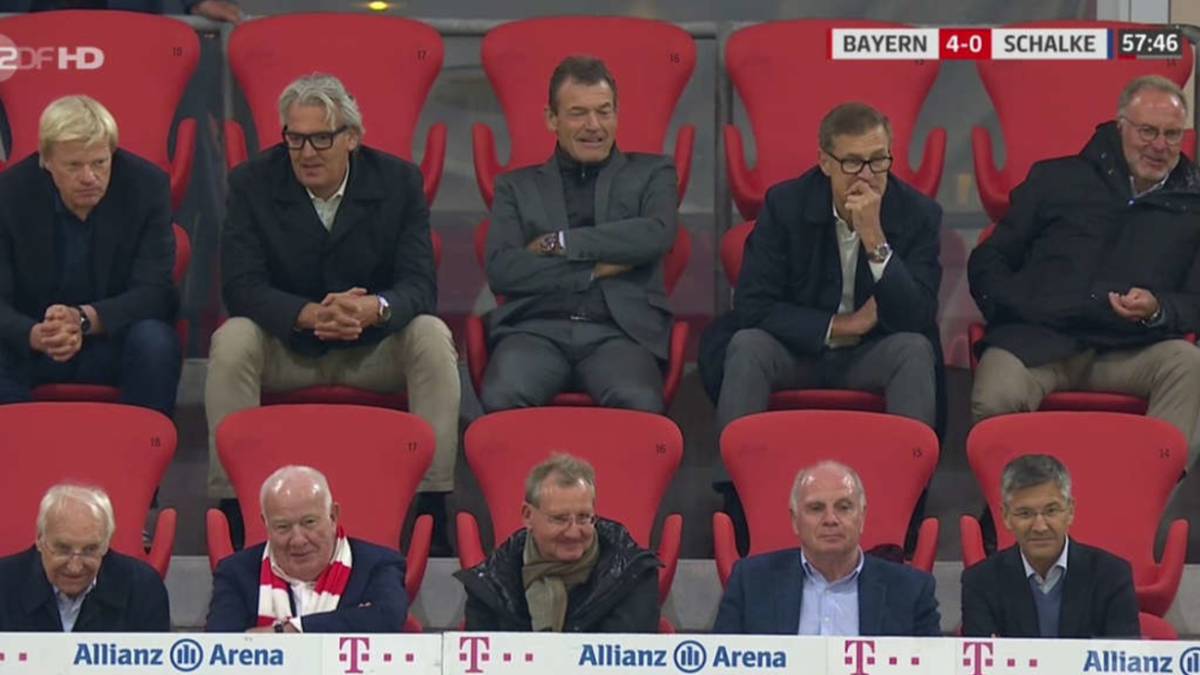 Bayern Munich started the season as they ended it, overwhelming. However, behind the 8-0 that they endorsed Schalke 04 there is a situation that has provoked criticism from both the fans and the Bavarian Ministry of Health itself, a federal state of which Munich is the capital. In an empty stadium of public, the boards of directors of both teams, who are allowed to attend the meetings in person, sat together, without respecting the safety distance and without a mask. This, in the midst of the pandemic and with the cases on the rise in the federal state, has led to harsh accusations against both institutions.
Melanie Huml, Bavarian Health Minister, has warned, in statements collected by 'Tz.de', that "it would have been much more prudent not to sit together, since there was enough space for it." Oliver Kahn, one of those present, has defended himself against the accusations arguing that both in public facilities and in restaurants groups of up to ten people can gather. However, Huml also referred to this in his speech: "According to the ordinance, a minimum distance of 1.5 meters is required in sporting events nationwide" .
At first, the game was to be played with a limit of 7,500 spectators, 10 percent of the Allianz capacity, but the growth in cases in the area made the mayor of the city back down and decree that the meeting would be at door closed. In Munich, 45 infected per 1,000 inhabitants are being reached and the limit for incorporating the public to sporting events of 35 per 1,000.
Photos from as.com