Shapovalov gets serious and eliminates Pedro Martínez
Pedro Martínez lost to Canadian Denis Shapovalov (21 years and 14th in the world) in a match in which he had a clear advantage (3-0) in the second set.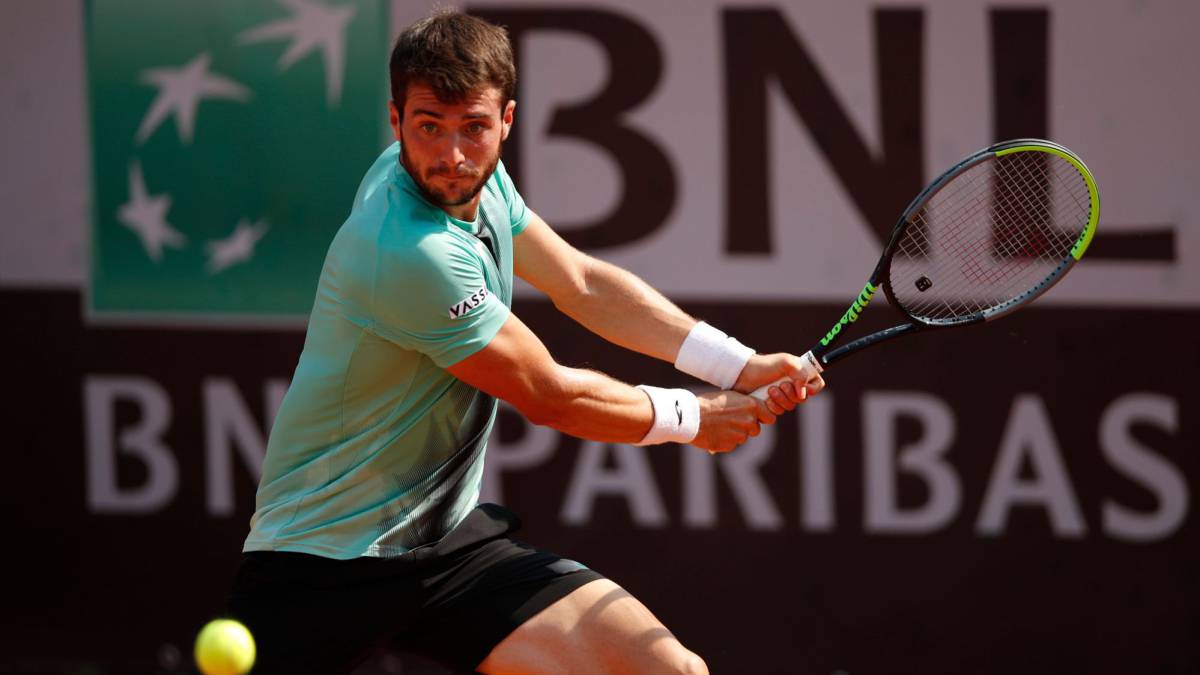 Pedro Martínez competed face to face with Denis Shapovalov (21 years old and 14th in the world), but he could not overcome in the second round of the 1000 Masters in Rome an opponent who is in very good shape and who beat him by a double 6- 4 with more difficulties than the scoreboard reflected. In fact, the Spanish had a break of advantage in the second set, although later he was not able to stop the Canadian comeback, who will play in the second round against the Italian Fognini or the French Humbert.
Martínez (23rd and 109th) has shown this year that he can compete with the best, but he still lacks a bit of consistency, both tennis and mental, to take the step forward that will put him in an ATP top-100 in which he deserves to enter. And even higher.
The first set escaped the Valencian after a carousel of breaks from which Shapovalov got more out of it. Martinez made a mistake with some untouched drops and perhaps subtracted too far back against an opponent who looked very poor first serve percentage (52%). As of 4-2, the US Open quarterfinalist no longer relented. The second was very much in the face of Pedro with a hopeful 3-0 and an equality in the fourth game of which he did not take advantage of. Denis did not throw in the towel and raised his level to level the set and then broke just to get 5-4 and serve. He did not forgive and the duel was over.
Schwartzman beats Millman
Argentine Diego Schwartzman will also be in the round of 16. The 'Peke' beat Australian John Millman in two sets 6-4 and 7-6 (1) and if he wins the winner of Hurkacz-Rublev, he will meet Rafa Nadal in the quarterfinals of the tournament.
Results of the day.
Photos from as.com