Sergiño Dest, Barça's Plan A, closer to signing for Bayern
According to AD reports, the German club has taken a step forward and finalizes negotiations with Ajax. He was the No. 1 candidate to replace Nelson Semedo.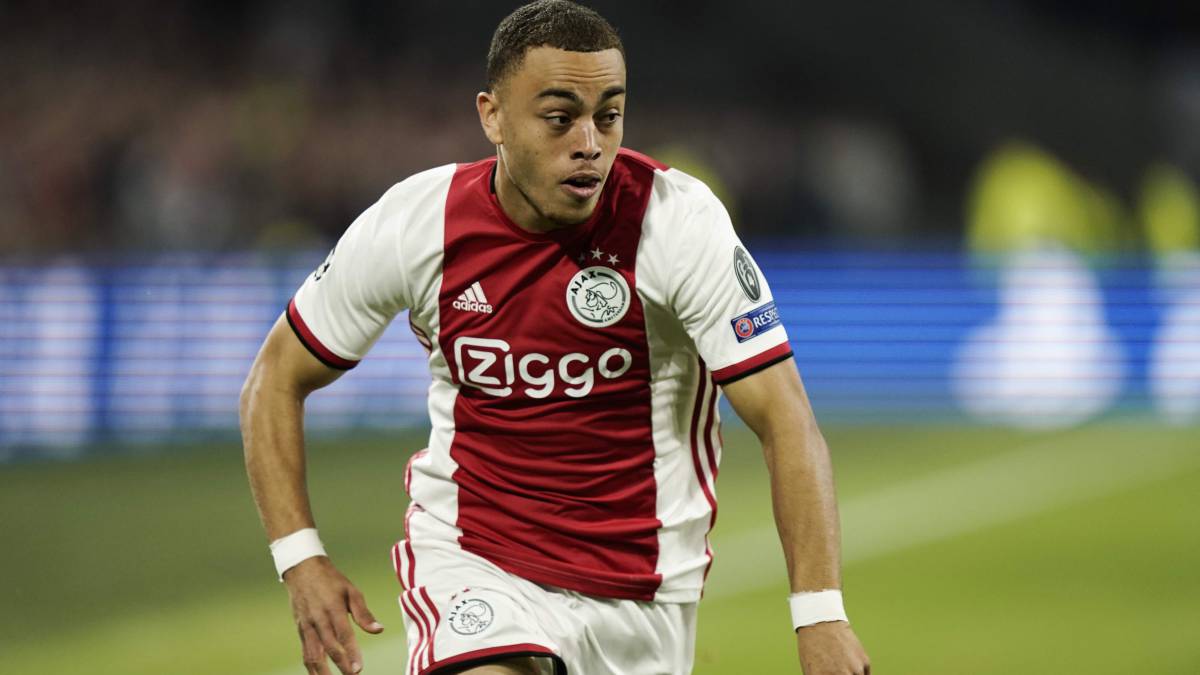 Bayern from Munich and Ajax are finalizing the negotiations for Sergiño Dest, according to the Dutch media AD. The Bavarian club already made the first attempt on the right side, but the response was not as expected. Now, it has been launched again for the footballer and the Dutch newspaper confirms the approach of positions. The lane, Barcelona's Plan A to replace Nelson Semedo, moves away from Barcelona as the minutes go by.
Without being official, it is an open secret that Semedo will leave Barça and will leave a significant amount in the club's coffers. While the operation is confirmed, the technical secretariat has got to work to guarantee that the position will be well covered. Emerson is the most affordable option, and Norwich's Max Aarons is also being considered in case something went wrong. If the negotiations between Bayern and Ajax come to fruition, then the Camp Nou offices will have to change their roadmap.
Of course, Ramón Planes and Bartomeu were aware that bringing Sergiño Dest implied making an economic effort, more viable once the payment is paid by Semedo. Even the intention was an assignment with a compulsory purchase option that would facilitate the operation. Meanwhile, Bayern are still working to complete their near-perfect machine and have cash following the recent sale of Thiago to Liverpool. Perhaps that movement has been the trigger they needed to launch hard for the Ajax footballer.
Either way, Barça must take a step forward to prevent another footballer from leaving. The Depay operation did not bear fruit due to budget problems, Wijnaldum preferred to stay in Liverpool ... Everything indicates that Koeman's new project will begin this week to compete with the already known arrivals of Pjanic, Trincao or Pedri. Meanwhile, the board continues to work in order to improve its options in the market. Maybe with Dest it's already too late.
Photos from as.com