Semedo unleashes Adama Traoré
After two Premier matches as a winger and inside, Nuno could return the Spaniard to the extreme with the arrival of the Portuguese. There he offered his best performance.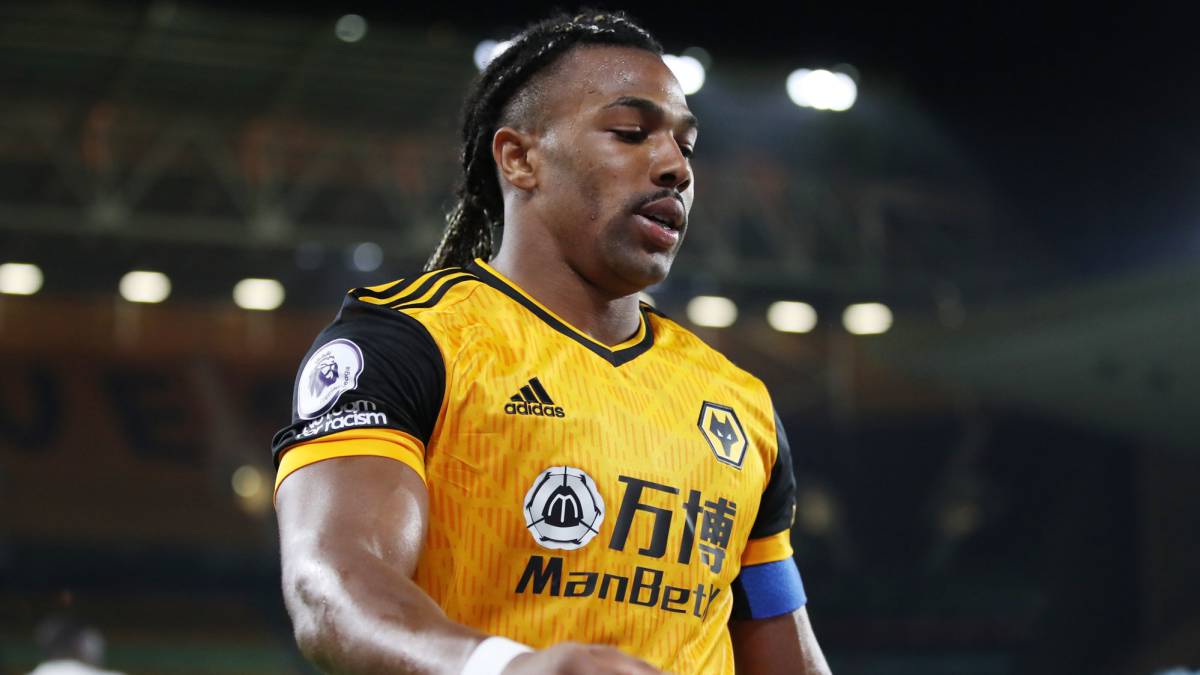 Nelson Semedo and Adama Traoré could have coincided on the right wing of the Camp Nou but, football is capricious, both left Barcelona and now, they will do it at Molineux. The Portuguese arrives to reinforce the flank after Nuno has lost Matt Doherty, who has left for Tottenham after a remarkable season with Wolverhampton. With this relay in the squad, Adama now has a free track to fly.
In the first two Premier League matches, Adama Traoré had to apply himself in defense due to lack of troops. Nuno had to cover Doherty's loss and decided to bet on 3-4-3 against Sheffield, which ended in a 0-2 victory, and 5-3-2 against City, with a worse result than against the blades (1-3). In the first, Adama started as a lane and in the second, directly as a side with Saïss, Coady, Boly and Marçal in the rear.
Now, the arrival of Nelson Semedo will allow Adama Traoré to return to his place, as long as Nuno considers it so. Last season. the Spaniard offered his best performance as a right winger. That was where he accumulated more games (33) and where he generated more goals: L'Hospitalet's scored three goals and gave up to seven assists thanks to his dribbling, his ability to assist and a speed / power ratio that makes him a nightmare for the opposite sides.
For Semedo, something new begins to what he was used to at Barcelona. The winger will go from suffering behind his back in defense of four to having her covered since Nuno, normally, bets on a 3-4-3. With three centers behind, Semedo will be less burdened with defensive responsibility and will be able to focus on attacking and overflowing. Along with Adama on the right and with Raúl Jiménez as a great partner in the area, the Portuguese has quite a propitious terrain to claim himself in the elite after several difficult years at Can Barça.
After a victory and a defeat in the Premier and having also lost in the Carabao Cup (vs Stoke, 0-1), Nuno hopes to turn around this start of the season. At the moment, Semedo seems like a key addition in a historic summer regarding signings at Molineux.
The São Tomé coach will be able to test this connection this Sunday at 8:00 p.m. at the London Olympic Stadium against West Ham played with David Moyes and several players infected with coronavirus.
Photos from as.com