Sebas García, promise at 31
The Spanish golfer plays his first full season on the European Tour in 2020. "I needed to assimilate everything that had happened," he tells AS.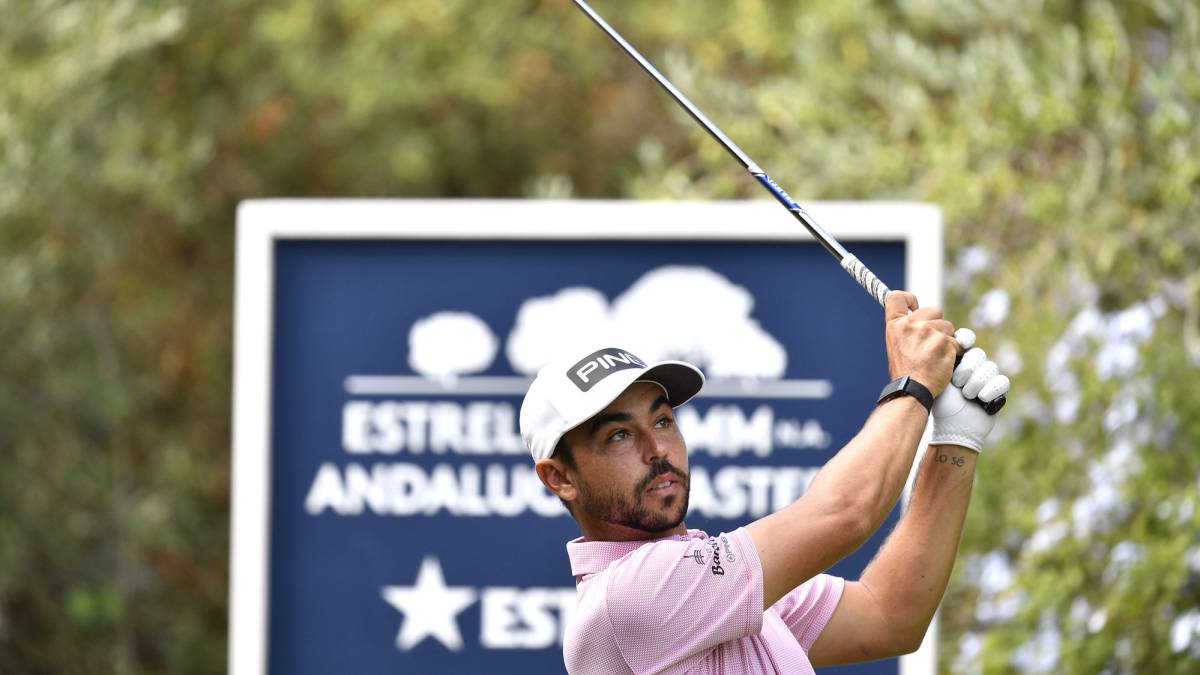 The case of Sebastián García Rodríguez (Madrid, 1989) is not very common in golf. Especially in these times when young players, like Collin Morikawa or Jon Rahm himself, land hard, Sebas is an example of patience and perseverance. At 31, he is contesting his first full season on the European Tour after winning the card last year.
"Some achieve emotional, private and economic stability soon, others take longer, as is my case thanks to maturity. Some arrive earlier and others, like me, later", this is how Sebas explains to AS the reasons for their promotion. Due to his good level shown, the Spanish golfer is ambitious. "I hope that the best year of my career is yet to come, but this is being good. Every season I go up a notch, but I would not say that none have been the best. Every year is a new challenge and I am improving myself," he says. .
When asked if he thinks his victory will come, Sebas has it clear. "I think so, the first win will come. If I keep working like this, I think I'll win. I don't know if it will be next week or at the end of the year, that's unpredictable, but I know I have to be patient, not wait," he says .
Sebas's beginnings are linked to Madrid, a city where he grew up and where he continues to live. "I live in Ensanche de Vallecas, I continue to live there and hopefully it will be like that for a long time. It is where I have all my people. My beginnings were at El Robledal Golf, my lifelong club," he says proud of his city. When talking about his references, García prefers to highlight the one who has marked him the most in his career. "I have never had an idol, I always looked at Seve, Tiger, Sergio ... I was lucky enough to meet my coach, Pepín Rivero, who won 7 tournaments on the Tour and 2 Ryder. He has been my great reference for 13 years" says
As is logical, Sebas's life also changed with the pandemic, which he knew how to bring out the positive side. "Stopping was good for me, I needed it. I didn't realize everything I did last year, my father passed away in February shortly after I got the card. I didn't have time to assimilate everything. The good results came because I calmed down, I stabilized things at home and came back with more strength ", he tells in a very sincere way, as he is.
Photos from as.com