Mick conquers his first triumph in the main Formula 2 race against the Ferrari staff and where his father achieved five F1 victories.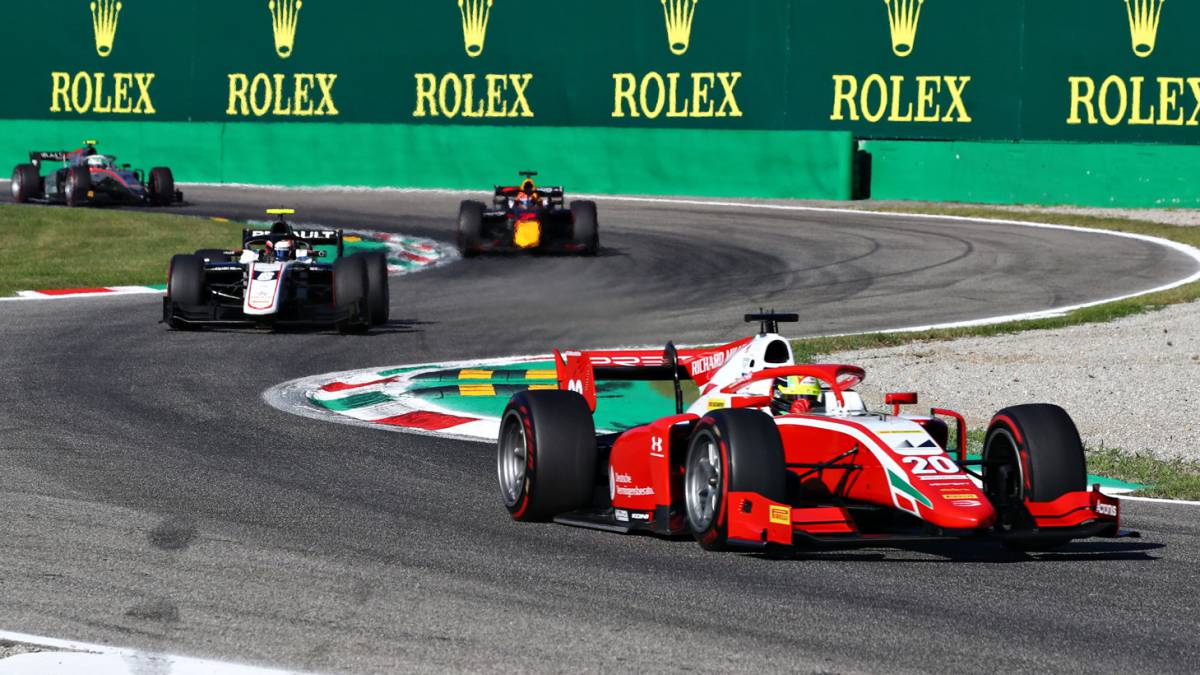 Mick Schumacher achieved his first victory in the main Formula 2 race at Monza and he did it in a big way, with an epic start: he started seventh and was already second when he entered the first chicane overtaking five rivals on the straight. The 21-year-old German son of the Kaiser was fighting for the win with Callum Ilott until a bad pit stop ruined the Briton's Saturday and left him with no options. From then on, a management race with very controlled rivals, in the distance, and an exciting victory at Monza that would undoubtedly have been celebrated in style by the Ferrari tifosi. Behind him came Ghiotto and Lundgaard.
"This is the most special victory, for sure," he said. With Prema, an Italian team, being part of the Ferrari Academy and emulating his father, who won five times at this circuit. In 2019 the young man won in Hungary, but it was the second race (with an inverted grid). Now he is third in a very close championship against his partner, the Russian Shwartzman, and Ilott.
Ferrari's staff attended the podium, including Mattia Binotto. There is no excess of joys in the garage. The German is one of the jewels with the most projection of the Maranello academy, although probably the one that supports the most pressure each race weekend.
The name Schumacher carried him to Formula 2, but from then on it is a burden. Mick's greatest achievement in his driving career was the F3 European title achieved in 2018 with a spectacular second half of the season that allowed him to make his debut behind the wheel of an F1 Ferrari in the Bahrain tests last year. He came to F2 with ups and downs, although he is consolidated with maturity in a very open championship. The category will travel to Mugello, Sochi and Bahrain, with a double event, to end the 2020 season.
Photos from as.com