Salah decides the 'crazy' premiere between Liverpool and Leeds
There was no respite in the first 45 '(3-2). Debut of Bielsa in the Premier and Rodrigo Moreno, who was the protagonist when committing the decisive penalty on Fabinho.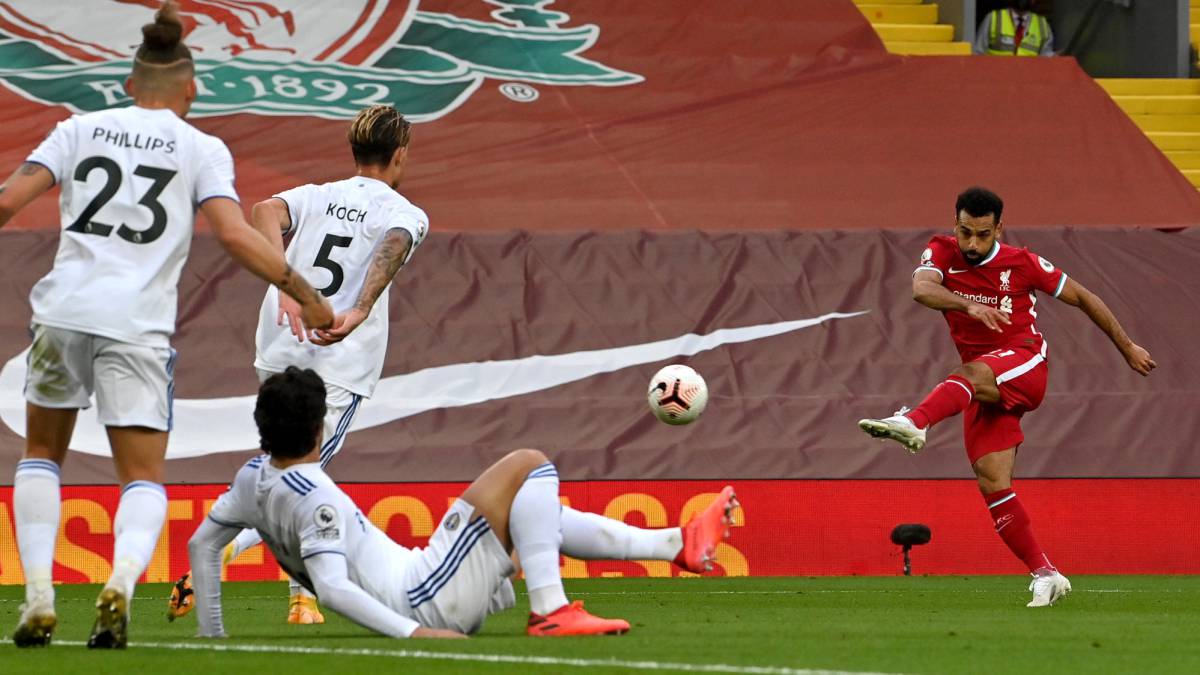 When the referee whistled for half-time at Anfield there was a general respite. Not only in the stadium, but in each of the fans who watched the game. The result marked a 3-2 in favor of Liverpool, who took the lead up to three times in a few minutes. One attack after another, a pressure, a robbery, an occasion. In each play, a detail. There was no respite for 45 minutes. It was a crazy, very crazy part, in Marcelo Bielsa's debut in the Premier League, who however could not leave with any points.
Mohamed Salah took just three minutes to open the scoring. In the last four seasons, the Egyptian has scored Liverpool's first goal. This time it was a penalty, after a maximum penalty that he forced himself by shooting on goal and crashing the ball into Koch's arm. The response was immediate because Harrison picked up a precious shipment from Phillips, a recent international with England, avoided Arnold and Gomez in two hits and made it 1-1 by shooting from the edge. A great goal.
In the next two goals the protagonist was Van Dijk. First, in positive, since his header in a corner in favor meant the 2-1 for the 'reds', but moments later he failed in a solo clearance and left Bamford's goal on a tray, which tied again the crash before half an hour. However, Liverpool did not take long to react, again through Salah. The Egyptian caught a dead ball in the area and sent it to the squad, without thinking about it, achieving the double.
Although the clash subsided slightly after passing through the locker room, that did not prevent Leeds from drawing for the third time. The goal was scored by Klich entering the second row, giving illusions to a Leeds who never gave up. Just before Rodrigo had made his debut, who became the center forward ... and who committed the final penalty, on Fabinho. Salah caught the ball and scored with quality, completing his hat-trick, and giving Liverpool three glory points.
Photos from as.com