Sainz debuts Mercedes-style nose for MCL35
McLaren brought experimental parts to Mugello. Bottas was the fastest in the first training session and the Madrilenian, 14th with the usual configuration.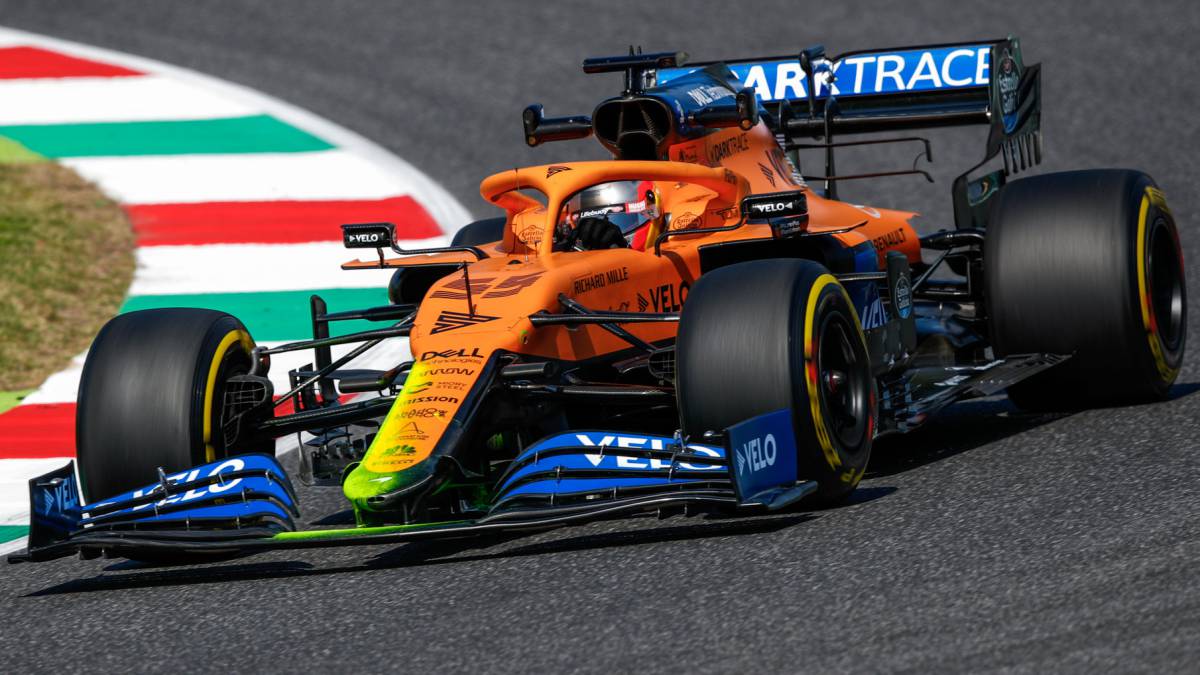 Bottas was the fastest in the first free practice at the Tuscan GP with 48 thousandths of an advantage over the Red Bull of Verstappen. For now, apparent equality between the best times of the day that can be decompensated at any time. But the novelty of Mugello, an unknown track for all the teams, forces them to start under the same circumstances. He commanded the Mercedes, a Red Bull approached and Leclerc's Ferrari leaned out, remaining three tenths behind Valtteri but two ahead of Lewis Hamilton. Coming from Spa and Monza, it should come as no surprise that in Maranello they opted to ride extremely unloaded to give joy to their tifosi, who timidly occupy the stands of this Autodromo for the first time this season. We will have to wait for the second free practice and especially for qualifying to qualify the SF1000 in its homonymous GP.
Carlos Sainz's time was not brilliant, although it is true that the Madrid native did not have so many laps to work the settings and the sensations in Mugello in the most appropriate way. On the contrary, McLaren wanted to examine a completely new and rounded nose at this circuit reminiscent of that of the Mercedes and Racing Point. Only Sainz rode it, just in one long run on medium tires. He made the installation lap with the usual front wing and then tested this experimental piece and then returned to the configuration of the weekend. If the part works, it can be rolled out later in the season or made for the 2021 car. Ideas are in Woking.
But it is true that the test morning limited the grand prix work for Sainz, who made the 15th time of this first session. Norris was eighth and Racing POint, with Stroll and Perez, followed an alternate work schedule with no fastest lap attempts. The second practice, this afternoon, will be more conclusive.
Photos from as.com