Rossi will continue in MotoGP for another year with Petronas' Yamaha
The Japanese team has made official what the pilot already took for granted and will be Morbidelli's partner next season.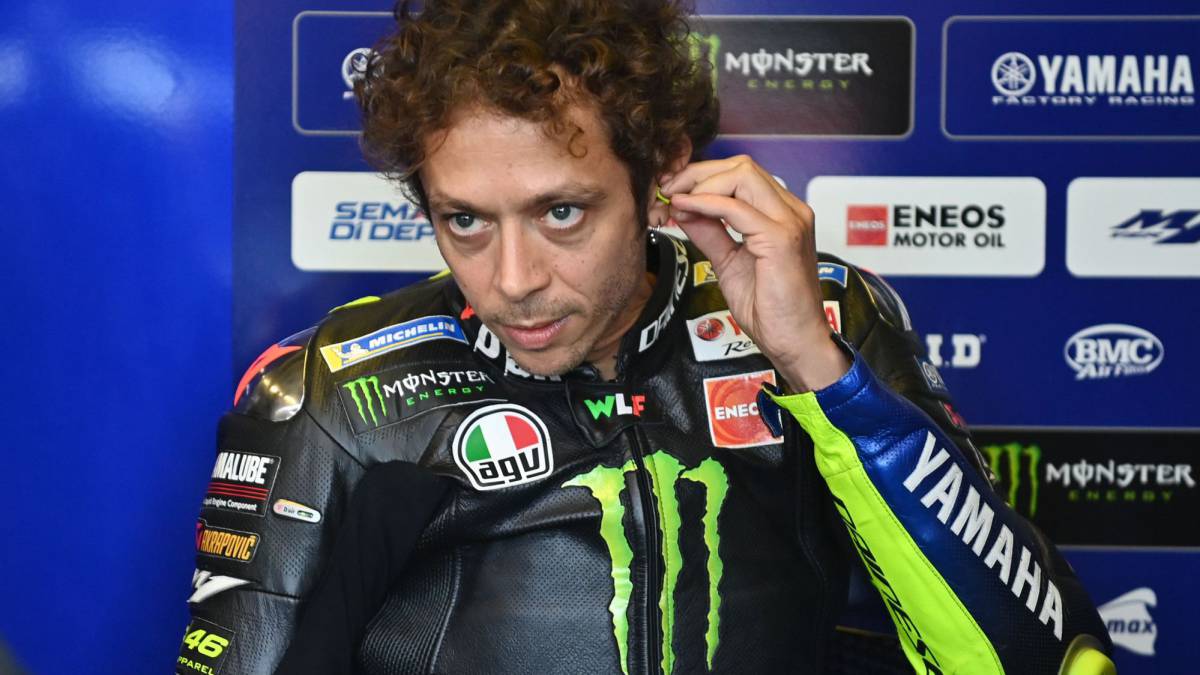 Valentino Rossi had been saying for weeks that the deal was 99% closed. That 1% of mere formality was missing, which today took place during the Catalan GP: the Petronas Yamaha team has confirmed that the Italian will be its new MotoGP rider for next season, by leaving the official team of the brand and as a partner by Franco Morbidelli.
The intention of 'The Doctor' has always been clear: to continue in the World Cup while feeling competitive. Age is for him only a piece of information on his identity document and this Thursday, in Montmeló, he assured that, although the contract with Petronas Yamaha is only for one year, he does not rule out extending it until 2022 if the necessary circumstances arise, basically performance.
Razlan Razali, head of what will be the team of the myth of motorcycling next year, congratulated himself on reaching this agreement: "It is an absolute honor to welcome Valentino Rossi, an icon and legend of this sport, to the team. Your experience will be very valuable, while we will try our best to help you be competitive and reward your trust in us. "
Rossi will face this new challenge with 42 years and an impressive record of nine world titles, seven of them in the premier category in which he also accumulates 89 victories and 199 podiums. It will also be his ninth consecutive season riding a Yamaha YZR-M1.
The legend's first statements after the announcement are these: "I am very happy to continue riding in 2021 and to do so with the Petronas Yamaha Sepang Racing Team. I thought a lot before making this decision, because the challenge is getting hotter. To be at the top of MotoGP you have to work a lot and hard, train every day and lead an athlete's life, but I still like it and I still want to ride. In the first half of the year I made my choice and spoke with Yamaha, who was of agreement with me. They told me that even if there was no place for me in the Factory Team, the factory bike and factory support were guaranteed. I am very happy to move to Petronas Yamaha SRT. They are young, but they have proven to be a team of First. They are very serious and very well organized. For this year I also changed team leader and I am very happy with David. I think we have not yet reached our best level and that was one of the reasons why I decided to continue, because the atmosphere of the team is something that I really like ".
And regarding sharing the box with his friend Morbidelli, he says: "It will be good to have Franco as my teammate, since he is an Academy rider and it will be great. I think we can work together to make good things happen" .
Photos from as.com