Rossi 'pulls viagra' to get extra strength
The Doctor has presented his special helmet design for the house date in which he uses blue pills.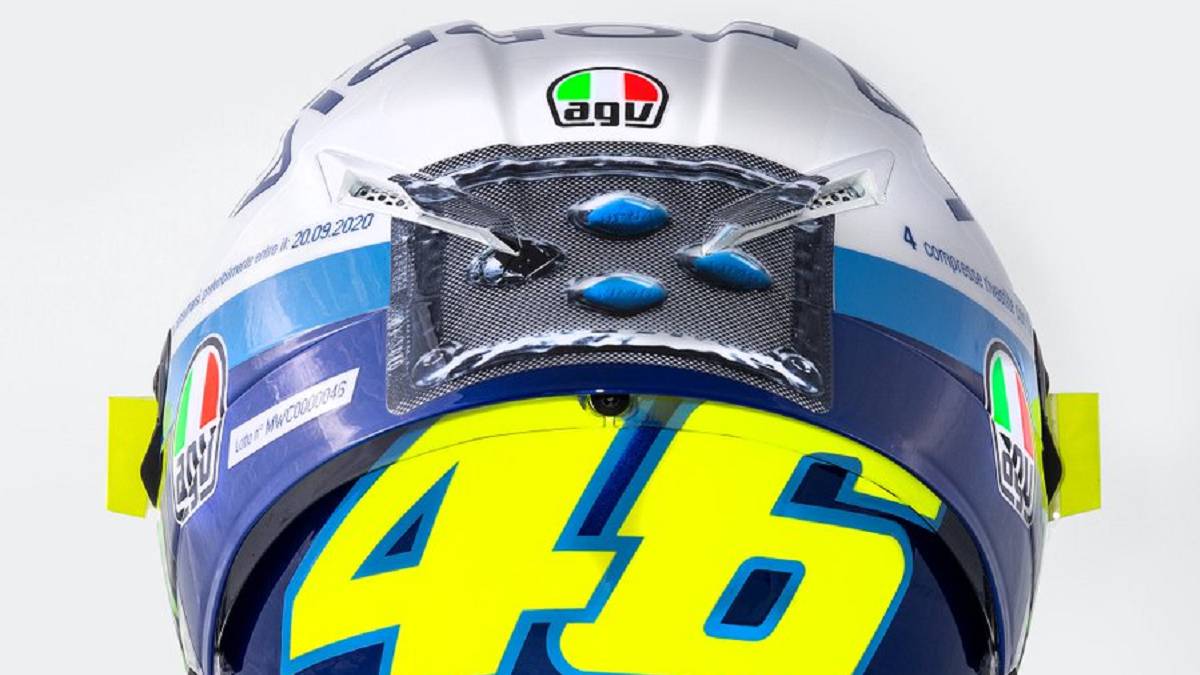 On Saturday mornings of any GP held in Italy, they have the extra incentive of knowing the special helmet design that Valentino Rossi will present and this time, for the San Marino GP, it is a joke. The Doctor has used viagra to get extra strength, using blue pills in his design that help older men to have a more pleasant sex in their relationships.
On the front there is the message 'Doppia 46 mg' (Double 46 milligrams, on the back), and on the back there is a blister of four pills showing that one has been consumed. Rossi himself has presented it to the cameras inside the Yamaha box before going out on the track and he himself has pointed out the missing pickup, as if he had just taken it and playing with irony with the 41 years that make him the grandfather of MotoGP.
Aldo Drudi, famous designer and the author of all Rossi models, explained this model that has had a great reception among fans, for the joke of the concept: "The Doppia is for two consecutive races in Misano and an older man like Valentino needs all the energy possible, that's why the blue pill with the VR46 and here the blister of the four pills in which the one that Valentino has taken for Misano 1 is missing. The colors are easily recognizable and includes many details to make the graphic more real, like the 'push' to open and remove the pickup. The pickup on the front is reminiscent of the heart that you already took out in Misano and is quite recognizable ".
The one that also sports a new design for the house quote is Morbidelli, with a funny cartoon of himself set in Spike Lee's film 'Do what you must' and against racism, incorporating the word equality in several languages.

Photos from as.com