Rossi: "My brother has talked to Ducati to go to MotoGP"
And on his helmet, he will once again resort to that of viagra pills to get extra power, although "a second pill will be missing from the blister."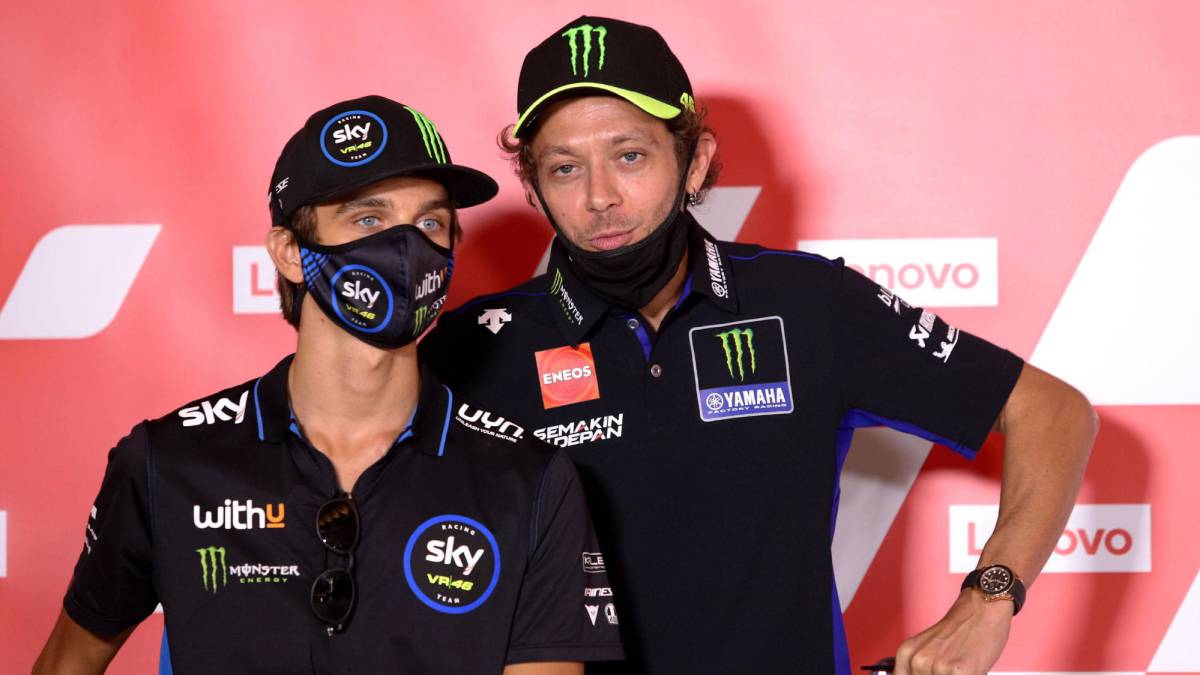 Two questions in a row for Valentino Rossi by AS at the press conference with which the Emilia Romgna GP began. The first was if he was going to repeat this weekend the helmet of the previous one, that of the viagra pills to get extra power, and the second about the future of his brother Luca Marini, of whom Pablo Nieto has already openly acknowledged that they want to raise him next year to MotoGP on a Ducati from the Avintia team.
Let's go first with the sports, about his brother, and he says: "It's true. He has been talking with Ducati and he has the opportunity to join Reale Avintia next year at MotoGP and that is something fantastic, because Ducati is a competitive motorcycle and he makes a lot of effort to bet on young talents. If Luca manages to get to MotoGP, that is already fantastic, and if he manages to do it with a Ducati is very positive for him, but it is very important that he concentrates on this Moto2 championship to try to be champion, because it is the most important thing for next year ".
And in relation to his helmet for this weekend at home, the second in a row, he will repeat, but with a novelty: "The helmet will be the same, but not exactly the same, because behind I have the blister for the pills and, as I already used one pill for the first race at Misano, I will use the second one for this weekend. Therefore, the blister will be open, and two pills will be missing, because I will need energy for this second race. The second always costs a little more than the one first, you know. " And the faces of his colleagues at the press conference as Rossi told this story, Dovizioso, Mir, Aleix, Morbidelli and Bagnaia, were of contained laughter, although they all let out several smiles.
And when asked to place this La Doppia VR46 helmet in the history of his helmet designs, The Doctor assures that "the best one is the one from 2008, the one with the face that I put on the end of the Mugello straight. And this one from now it ranks in the top five or even on the podium ".
Photos from as.com