Rodrygo and Lunin, in Castilla
They belong to the first team, but Madrid reserves chips by registering the Brazilian and the Ukrainian with the subsidiary. Rodrygo already alternated with Castilla last year.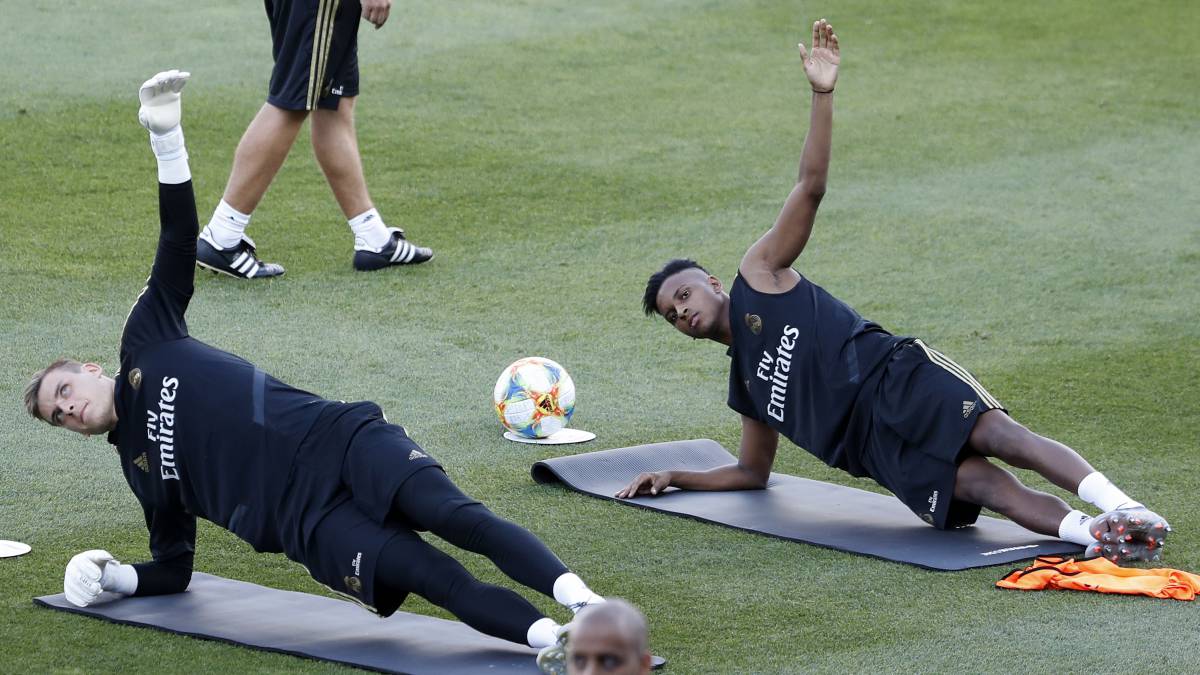 Real Madrid has a surplus of footballers (27 under contract at the moment) and while the future of those who have to leave (Mayoral and Reguilón) and those that the club would like to remove (Bale and Mariano) is being resolved, the entity uses the Castilla as a 'bridge' to save federative chips of the first team. This is what he has done with Rodrygo and Lunin. Although the Brazilian is listed on the Madrid club's own website as a first-team footballer, both the striker and the Ukrainian goalkeeper who will act as Courtois' substitute now have a record with the subsidiary led by Raúl.
It is a completely legal method that Madrid has been using regularly for several years. In fact, Vinicius was registered with Real Madrid's Juvenil A when he arrived because his age at the time (18 years) allowed it, saving the club space for the first team even if the forward was for all purposes a player from Lopetegui at that time. The same strategy that he used last summer with Take Kubo, while his assignment to a Primera was resolved, finally to Mallorca.
Although it is an essentially administrative appeal, Vinicius and Rodrygo did become blind with the white subsidiary. Rodrygo was in fact being used with Castilla when the pandemic broke out and football stopped. When he returned, the young attacker did it ... as a starter with Zidane.
In the case of Lunin, he returns after his two assignments (Valladolid and Oviedo) and, as published by AS, beating Areola. His condition is that of a substitute goalkeeper and he will not play for Raúl in Castilla. That position, the hinge between the two teams, is for the third goalkeeper, Altube.
Photos from as.com