Riqui Puig meets with Barça and confirms that he stays
The footballer has ignored Koeman's advice and wants to fight for a position to prove the Dutchman that he is wrong. It was confirmed this Tuesday to Ramon Planes.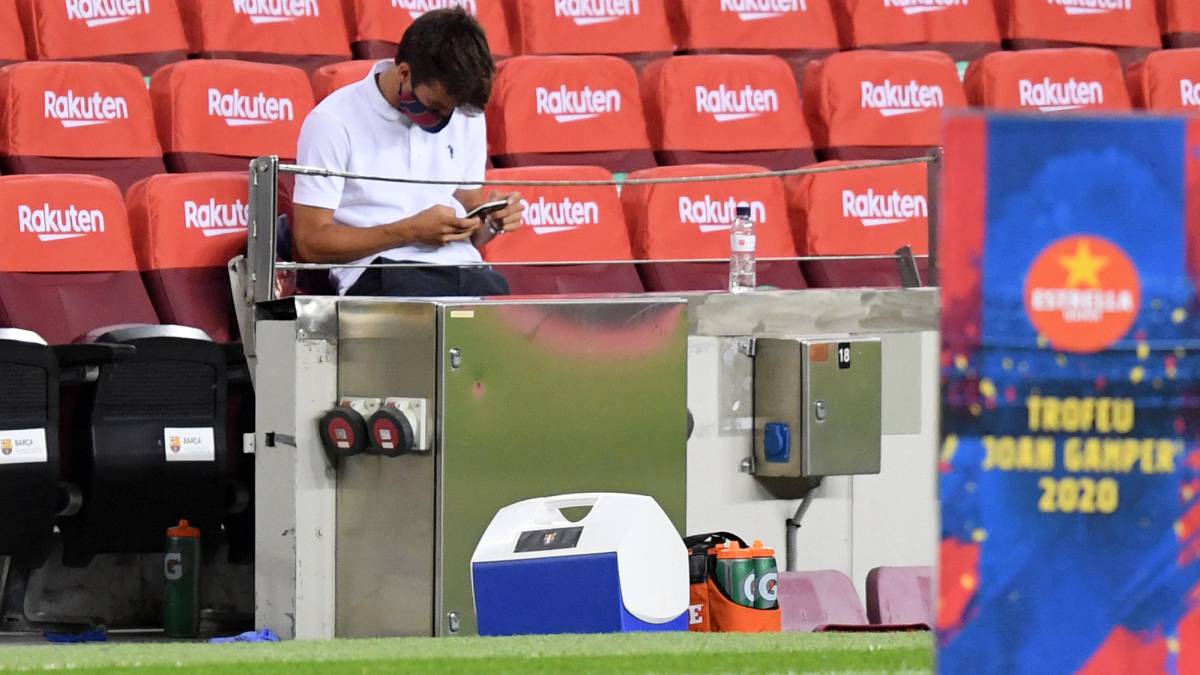 Riqui Puig remains at Barça ratifying the information published this Sunday by the Sport newspaper. The one from Matadepera has ignored the advice of Ronald Koeman and confirmed the news to Ramon Planes, Barça's technical secretary, on Monday at a summit that his father also attended. Riqui Puig wants to prove the Dutch coach that he is wrong.
Riqui has a contract until 2021 with Barça but if he becomes a player in the first team, he would extend it until 2023. Koeman had envisioned that he will have a few minutes, so he had decided that the best thing was to be honest with the brand-new Under-21 international and I had recommended to go out. But Riqui doesn't want to. And it is not the first time that he does not consider the recommendations of the people of the club. A few months ago Patrick Kluivert, head of Barça's training football, recommended something similar to him and the youth squad, whose personality stands out, replied that he reported with Abidal.
As there is time until October 5, Barça are exploring ways to get a loan that will help their progression if I change my mind in the coming days. According to Mundo Deportivo, Ajax, who has always been related to Riqui, is an open option. But for now, the player is reluctant to leave. You think you can convince the coach that you deserve a few minutes. His end of the season last year supports him.
Photos from as.com