Renault smells like podium
Sporting Director Alan Permane celebrates Ricciardo's room at Mugello: "It was a hilarious race and the car works."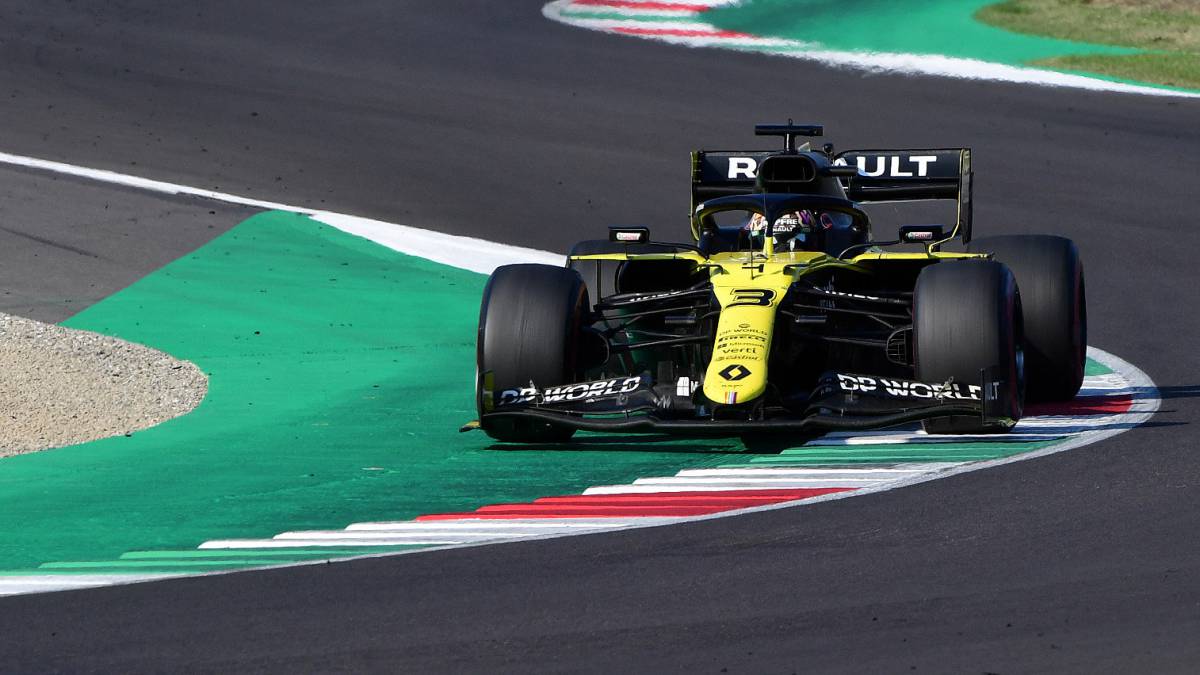 Daniel Ricciardo thrilled quite a few on Renault's engineering wall during the Mugello race. His podium was legal until the last red flag, which deprived him of a lead of several seconds over Lance Stroll and Alex Albon. With the highlight he went for all, he got to overtake Bottas and place second, but he did not have much more to do against Mercedes and Red Bull and the top speed of the RS20, exciting, did not serve to defend against total cars. All in all, the Australian's fourth place is a good booty and the podium before the end of the year is feasible.
Alan Permane, sports director of the team: "Daniel was driving very well, he had a lot of pace and had controlled the DRS distances knowing that he had to go to the end. From what we learned in free practice, we were managing with a lot of margin. But We were not faster than Red Bull in a direct fight, and that's what the last laps were, a direct fight. " However, he prefers to stay with the 'victory' over his rivals: "You have to focus on the 5.2 seconds we put on Pérez in those laps. It is a shame not to get on the podium, but we are not racing against Red Bull or Mercedes yet. But we are racing against McLaren, Racing Point or Ferrari and we have an advantage this time. "
Abiteboul and company had a good time, Permane confirms: "It was hilarious, one of the best races I can remember, and the car worked. We made all the right decisions." As for the fight at the end against Bottas: "He passed Valtteri, he is one of the strengths of our car, which goes well. But it does not have as much downforce as Mercedes and on this track, with high speed corners without lowering. from fourth gear… the car was working, what Ricciardo said about finding strengths is real. " "On Friday we weren't going like that, but in qualifying we were back in front." "What is a fact is that in these last three races we have added more points than Racing Point, McLaren and Ferrari," he says.
Photos from as.com