Reina: "I'm still very hungry, I'll give it my all"
The goalkeeper was introduced as Lazio's new goalkeeper: "I respect Strakosha, who has been doing very well here for 4-5 years. I will work to be ready."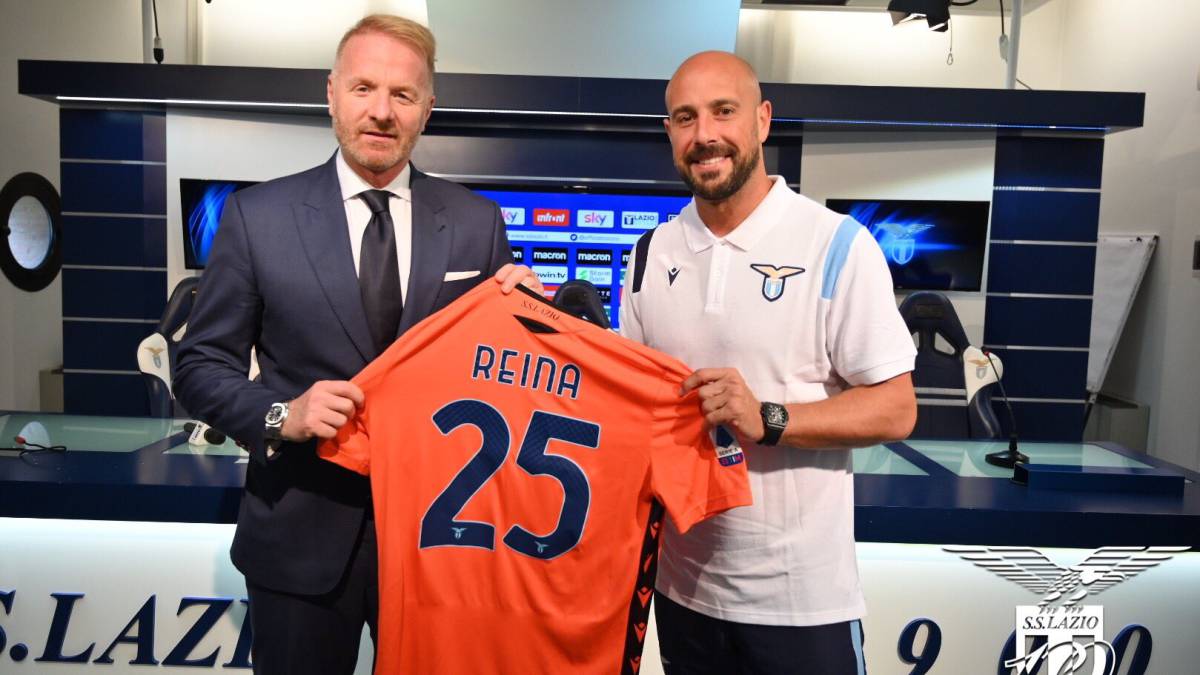 Pepe Reina (38 years old) was introduced this afternoon as a new Lazio player, alongside biancoceleste sports director Igli Tare. "We present our 'old' friend Reina, who for many years was a rival and, finally, our paths have crossed," said the manager, according to whom "his signing is very important because of the international experience he has." The Roman club returns to the Champions League 13 years later and the Spaniard trusts in a great course: "I want to help this team to continue growing in Italy and in Europe."
Experience: "I am proud of what I did in my career, Lazio in the Champions League will be a novelty for many, but the games must be played without fear. And this team knows how to play."
Objectives: "We must keep the level high in Serie A, with the aim of winning, and the Champions League will be a special and difficult adventure. The first challenge for the club I think should be to confirm itself in Calcio" .
Carrera: "I have won a lot, what I need is a Champions League and to triumph in a league being a protagonist. I am still very hungry, I will do everything I can to improve this team."
Strakosha: "In Milan I helped Donnarumma, I think he grew a lot in the last 2-3 years, although obviously the credit is his. Here it will be the same, I will give what I have to push Thomas and be ready when the mister wants to bet on me ".
Compañeros: "I spoke with Biglia, who told me very good things about the club, and later with Luis Alberto and Leiva. However, the one that convinced me was the call from Inzaghi" .
Headline: "I respect Strakosha a lot, who has been doing very well for 4-5 years, he is Lazio's present. I will work hard for him to improve and to play as many games as possible.

Photos from as.com