"I regret not having hit that fool in the face"
The Brazilian published two tweets in which he regretted not having hit Álvaro González and accused him of being a racist after seeing the red card.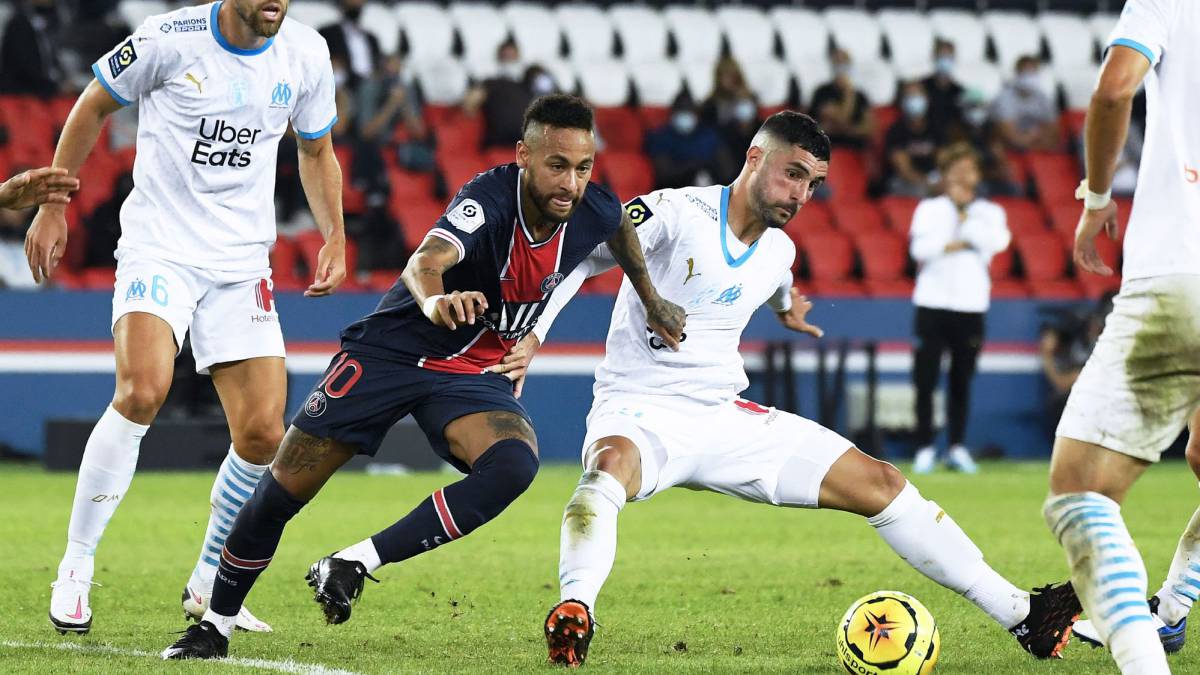 The end of the classic between PSG and Olympique de Marseille (0-1) was one of the most intense in recent years. Up to five players saw the red card, among them Neymar, who minutes after the expulsion accused Álvaro González of being a racist. The Brazilian has published two tweets in which he regrets not having been able to hit him in the game and wanting to see the images of the Spanish defender insulting him.
"The only thing I regret is not having hit that fool in the face," read the first statement issued by the former Barcelona player on social networks. Minutes later he complained in a new tweet: "For the VAR it is 'easy' to catch me with his 'aggression'. Now what I want to see is the image of the racist calling me 'monkey son of a bitch', that's what I want to see! And there? They punish me. I am expelled ... and they? And there? ".
Tension reigned in one of the classics with the most expelled in the history of French football and in which Marseille won for the first time its greatest rival since the arrival of the Sheikh.
Today is not the first red card that Neymar receives against OM. In 2017, during his first season in Paris, he was also expelled for facing Lucas Ocampos. On Wednesday, Ney will not be able to play the match between PSG and Metz.
Photos from as.com