The arrival of Lyon was not public due to the expansion of the pandemic in the region. This Sunday there will be no fans at the Grand Colombier either.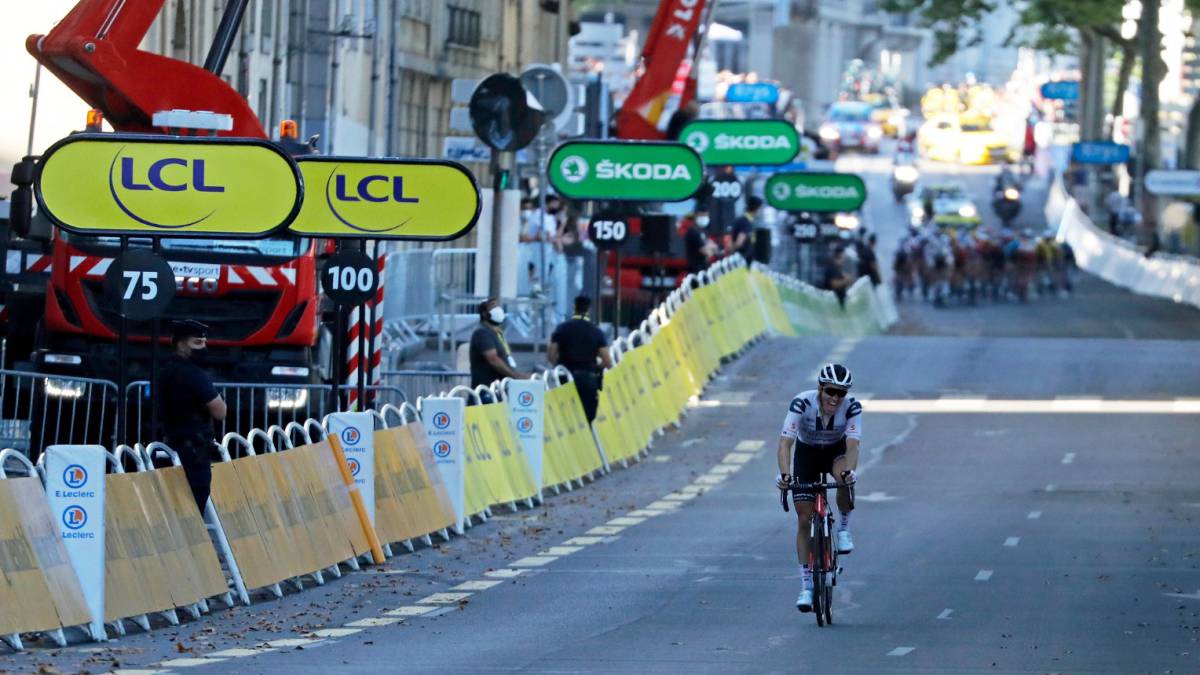 The evolution of the coronavirus in France forced the French health authorities and the Tour to make the determination to celebrate the arrival in Lyon behind closed doors. The desert image of the final meters (the access of people was prohibited 400 meters from the finish line) contrasted with the crowded adjacent streets, in which there was not much awareness about the pandemic: it was Saturday and the masks are only mandatory in certain areas (the city center) until Tuesday, September 15.
Lyon and the Rhone department are in the red zone, like 41 others. France reached its maximum peak of infections on Thursday, September 10, including the first wave of March: 9,843 people infected in one day. In the red zones, considered of active circulation of the virus, meetings are reduced and even prohibited, non-essential establishments are closed, trips within the territory are limited and Health can reinforce protection and detection measures.
This Sunday, neither the Grand Colombier nor the previous port, La Biche, will have fans in their gutters or on their peaks. Both belong to l'Ain, an area also in red. In addition, the competent organizations made an appeal through the networks, radio and television to demand the use of the mask from 08:00 to 20:00 in Culoz, the town that is located at the foot of the mountains. .
The closed door experience is not new to ASO, the company responsible for the round. In Paris-Nice they had to resort to this formula before confinement. In fact, the pandemic caused the competition to end on Saturday, in Valdeblore, instead of the traditional Nice closing on Sunday. Despite the fact that both the Government and the Tour always insisted on the idea that the race would only go ahead with the public, the delicate situation that the country is going through forces to agree drastic decisions so that the peloton reaches Paris. Although the tension begins to grow with the new PCR tests and the expansion of the coronavirus.
Photos from as.com