The Basque moves away from the head and the great loot to which he aspires on a bad day (+4 to -9). Johnson, par for -13, held the lead against Im's push.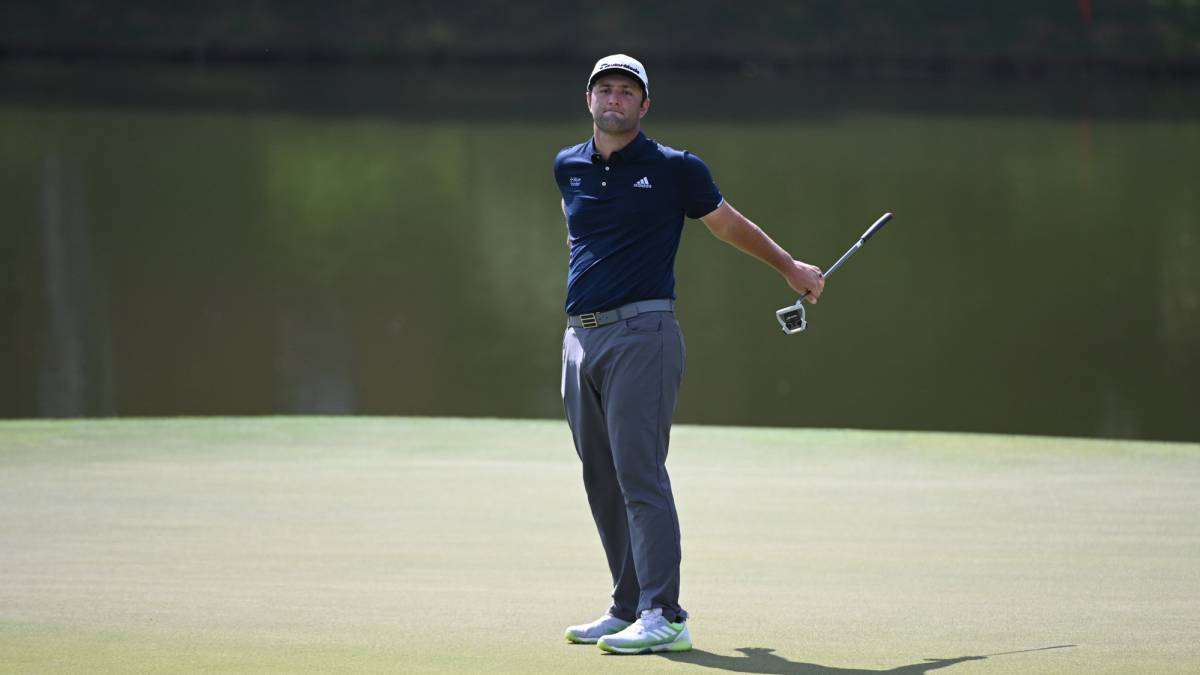 Jon Rahm and Dustin Johnson are human too. They proved it this Saturday in the second round of the Tour Championship, the PGA final in Atlanta (USA). After two weeks in which both have seemed of a superior race and a first round in which they threatened to reduce the tournament to a heads up, Rahmbo stayed at +4 to -9 and is fifth; Johnson, on par for -13.
Precise in the first shots, the Biscayan hunted many fairways, but he was not fine with the irons and was severely penalized on par 3 of the 15 of East Lake, with a green surrounded by water reminiscent of the mythical 17 of Sawgrass. His exit ball went straight into the liquid and he couldn't avoid the double bogey. He came from bogeying at 9 and 11 after his only birdie of the day, at 5, and he no longer managed to straighten the course. In the 16 he failed again and did not take advantage of the par 5 of the last one.
Johnson, quite the opposite. He lived a Stations of the Cross from the tee this time. He missed 15 of 18 fairways, but held the lap with the short game, hitting several long putts. He made four birdies and four bogeys and held the lead against a push from Sungjae Im, one of the strongest players in the playoffs. The South Korean posted a -6 to -12, the best lap of the day on the Georgia track, which bit more this Saturday.
MciIlroy still does not get anything on the greens and lost whole with one over par for -8 in total, but Schauffele (-5 for -11) and Thomas (-11) also knocked on the door. The tournament opens and Rahm has to row over the weekend. The last precedent, the BMW, with that 20-meter putt to win the playoff, is good.
Photos from as.com