Rahm and Johnson head to head-to-head in Atlanta
The Basque (-5) cut the American's two shots from the start and both will be co-leaders this Saturday. They threaten to turn the final into a match play.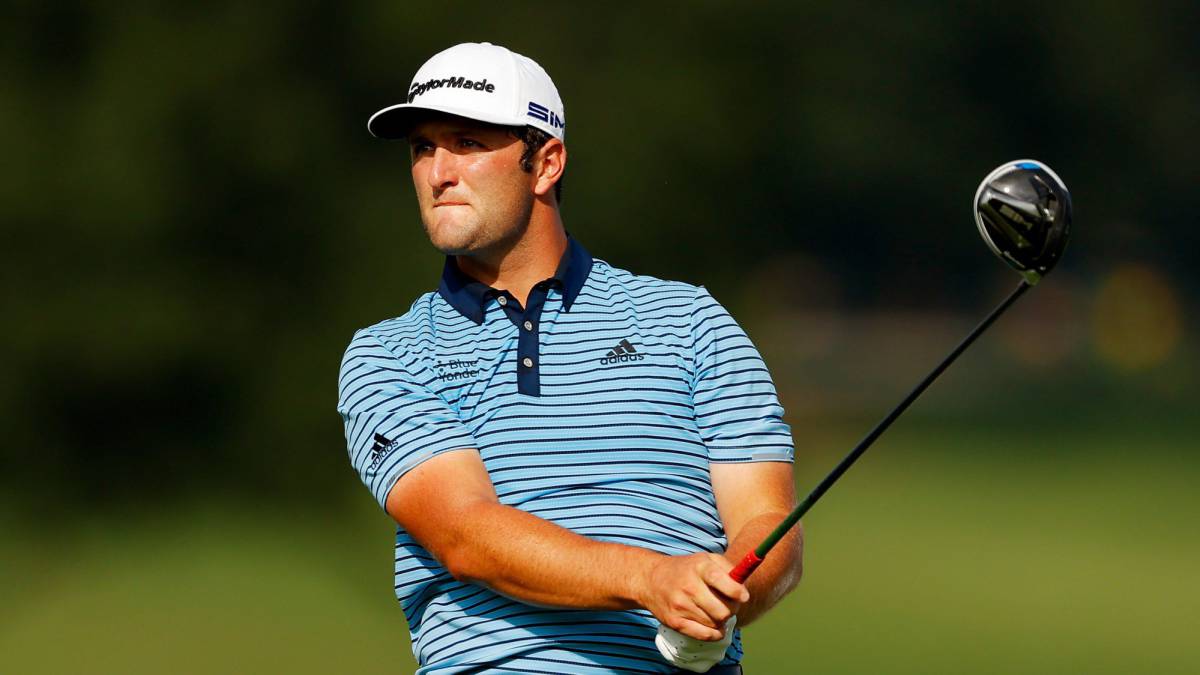 The first day of the Tour Championship, the PGA Final, uncovered an immaculate East Lake Golf Course. It was a splendid sunny day for playing golf in which Jon Rahm and Dustin Johnson maintained their particular pulse of the last weeks.
Vasco and American, winners of the two previous playoff tournaments, aim to reduce the outcome of the circuit to a heads up. Yesterday they went out together and took advantage of the advantage that the format established last year gives them. Rahmbo, who started at -8, subtracted another five shots to par and is already at -13 tied with Johnson, who started with -10 and rose to -13.
The Biscayan took the BMW on Sunday with a 20-meter putt in the playoff, precisely against DJ, who had just won the Northern Trust with 11 strokes of advantage over the second, and exudes confidence on the greens. Although he missed the tee he made six birdies, four from over ten feet, and a single bogey.
At times it was a give and take, with both players consecutively making putts to subtract. It was won by Rahmbo, who today will co-lead with the American, his main rival for the triple crown at stake in Georgia (USA), the tournament, the circuit and number one, in addition to the best bag of the season, 15 million euros. dollars (12.7 euros) for the winner. Such is the state of form of both, that if it continues like this the tournament could practically end up becoming a match play.
The two men who succeed them in the world ranking try to avoid it: the defending champion, McIlroy, who is beginning to recover his pre-academy version and went to -6 for -9 in total and fourth place, and Justin Thomas (3rd with - 3 for -10), champion in 2017.
Photos from as.com