Rafa Nadal trains at Roland Garros indoors and with spotlights
The Spaniard jumped to train this Thursday at the Philippe Chatrier track at Roland Garros in his first contact with the clay of Paris, where he will seek his thirteenth title.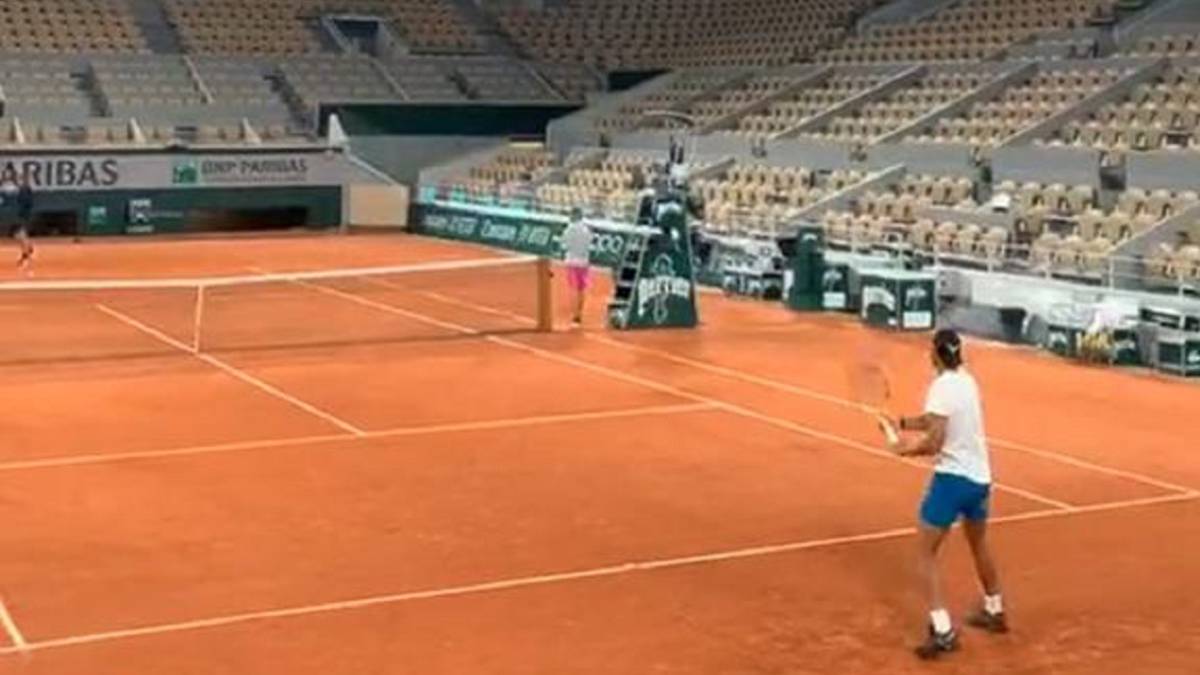 Rafa Nadal returned to his kingdom of Roland Garros. The Balearic tennis player, twelve times champion of the tournament, trained this Thursday on the clay of the Philippe Chatrier court in his first contact with the Parisian clay.
Around two in the afternoon Nadal began his training at the Philippe Chatrier, a practice that Roland Garros broadcast live through his Instagram account.
In this way, Nadal demonstrated several of the novelties that Roland Garros presents, since he played in the Philippe Chatrier under the new roof of the Parisian center court and also under the spotlights that have been mounted on it, totally new conditions for the Balearic already those that could be faced throughout the tournament.
The Spaniard also practiced with the so-called 'Anti-Nadal balls', Wilson's new balls, which he tries to get a feel for in order to perform their effects with the ball during matches.Although legends such as Mats Wilander claim that this will be the most difficult Roland Garros for Rafa Nadal, the Balearic does not want anyone to usurp his dominions in Paris, where he seeks to further expand the legend with his thirteenth title and thus equalize the 20 Grand Slam by Roger Federer.
Photos from as.com