"Roger, Rafa and Novak are not there but Daniil, Sascha and Pablo are there"
The Austrian appreciated his victory against Alex de Miñaur and analyzed the step forward of many tennis players at the US Open who are seeking their first Grand Slam title.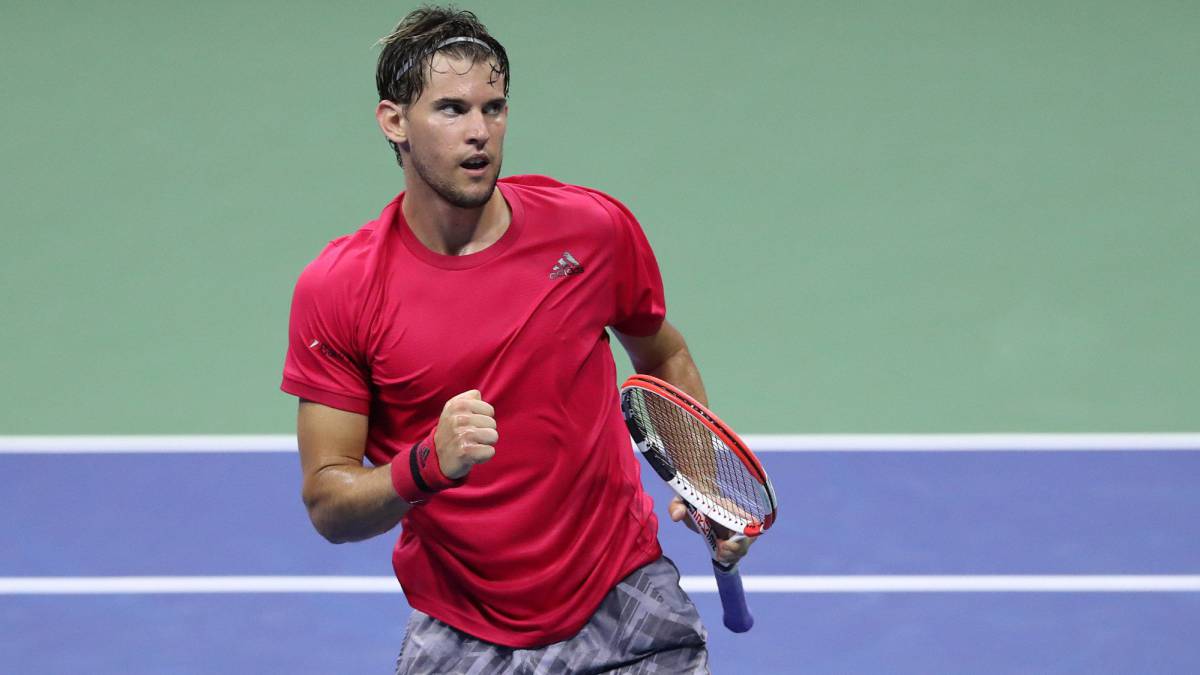 The Austrian tennis player Dominic Thiem, second seed, has already achieved the great goal of reaching his first semifinals of the United States Open after he beat the twenty-first seed Australian 6-1, 6-2 and 6-4 this Wednesday , and playing tennis that satisfied him.
"I had a great feeling from the first moment and that was reflected in the way the whole game unfolded," Thiem said at the end of the match played on center court Arthur Ashe, of Flushing Meadows, which lasted two hours and four minutes.
However, Thiem, who is contesting his seventh US Open, and where he will seek his first Grand Slam title, also stressed that things had not been as easy as the final score could reflect.
"It seems much easier on paper than what actually happened on the court, against an opponent who always fought and played good tennis," said Thiem, 27, third in the world who left his 3-0 marks in the confrontations he has had against De Miñaur.
Thiem, who was intractable in the first two sets, could no longer maintain the same intensity in the third and De Miñaur had the opportunity to make his first 'break' and get something else into the game.
"In the third set I lost a bit of momentum, energy and he came back great," Thiem admitted. "It was a crucial game at 3-4 ... he broke it with a really good real game that gave me 5-4 and then I served almost perfectly."
The veteran Austrian tennis player, a finalist in the last Australian Open, which was won by Serbian Novak Djokovic, world number one, pointed out that having reached the semifinals also made him forget the epic duel of the 2018 quarterfinals that he had with Spanish Rafael Nadal, who after more than four hours and 49 minutes of action, in the end lost them in a match that was always for both.
"It stuck in my mind forever, but now it's something that doesn't 'frustrate' me and with the arrival to the semifinals it has been surpassed forever," explained Thiem, a great friend of Nadal.
As for the duel that awaits him on Friday in the semifinals against Daniill Medvedev, 24, third seeded, who won the Russian quarter-final duel against his compatriot Andrey Rublev, seeded tenth, 7-6 ( 6), 6-3 and 7-6 (5), Thiem recalled that without the three "Greats" (the Swiss Roger Federer, Nadal and Djokovic, he would be the most difficult opponent that could touch him.
"There are not Roger, Rafa or Novak, but there are Daniil, Sascha (Alexander Zverev) and Pablo (Carreño Busta). They are three incredible players," said Thiem, who has a 2-1 record in the three previous games he has starred in. against Medvedev. "Each of us deserves our first major title."
In addition, Thiem recalled that as professionals when they play their respective semifinal matches, on the field they will give themselves completely.
"Everyone will give everything and that is what is in mind. Once we step on the court, the other three will forget, like me, the rival and we will focus on doing the best tennis," added Thiem, who gave a good winning advance against De Miñaur.
Photos from as.com