PSG on sale: three players in the shop window
The Parisian team needs to clean up the accounts and, for this, it intends to make cash with the sales of Julian Draxler, Idrissa Gueye and Thilo Kehrer.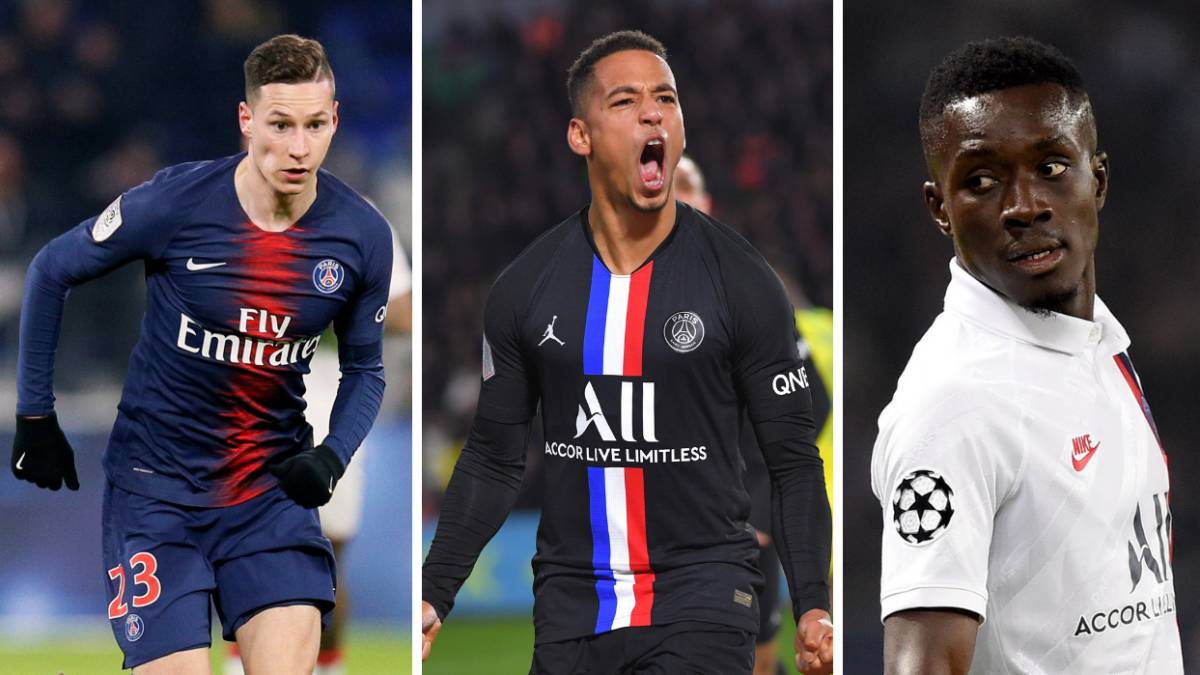 The Paris Saint Germain, despite the titanic fortune that supports him, must also do numbers and clean up accounts. We must not forget that financial Fair Play, no matter how much the belt of restrictions has loosened with the pandemic, continues to haunt the great market agitators. For this reason, the Parisian group intends to raise 60 million euros before the summer sale closes, on October 5, and Julian Draxler, Idrissa Gueye and Thilo Kehrer are the names to which it has put the sale poster, according to reports L'Équipe.
Draxler has been tightrope walking for a long time. Signed in January 2017 at the stroke of a checkbook, 40 million euros to Wolfsburg prove it, he has not managed to win an indisputable role at any time, alternating great performances with other more unfortunate ones. Now, the position of owner is practically impossible and from Paris an accommodation is being sought to recover part of the investment made, since the contract ends next June. The German midfielder has a market value of 24 million, according to Transfermarkt and is in what should be his golden years in the world of soccer football (he is 27 years old) .
The case of Idrissa Gueye is linked to another open front that Thomas Tuchel has, the signing of a pivot. The arrival of a new stopper at Parc des Princes together with the consolidation of Paredes after his good role in the Champions League leave the Senegalese international in a difficult position. The Premier League is the destination desired by the player, according to L'Équipe, and Manchester United the most feasible option. Also valued at 24 million, despite being older (he turns 31 on Saturday), he still has a good lineup, especially in the English league, where he made a name for himself in the ranks of Everton. Contract ends in 2023.
Thilo Kehrer, for his part, has not taken advantage of the gap left by Thomas Meunier on the right side of Tuchel's scheme and the arrival, in the form of a loan, of Florenzi demonstrates this. Arrived in 2018 in exchange for 37 million, from Schalke 04, with the label of defense of the future of PSG, it has not managed to hatch and an exit seems the most appropriate for both the club, to make money, and for the player, so as not to lose the way to the next European Championship. A good offer from the Premier or the Bundesliga would make the German international change his shirt. His contract also expires in 2023 and is valued at 26 million. At 24, if you find the right stage, you can still shine.
Sale of young people
Another option that could be considered would be to sell to young players who do not have a place in the first team. That is the case of Marcin Bulka (20 years old). Although PSG wants to renew him and give him up, so that he takes playing time, the Polish goalkeeper has recently asked to leave, tired of the lack of minutes, as the aforementioned media well slides. The club will try to convince him, but if the renewal does not come to fruition, his sale would be the next possibility.

Photos from as.com