PSG could have seven absences against Marseille
The LFP protocol establishes that the players diagnosed with positive are 8 days in quarantine. Neymar could arrive without training.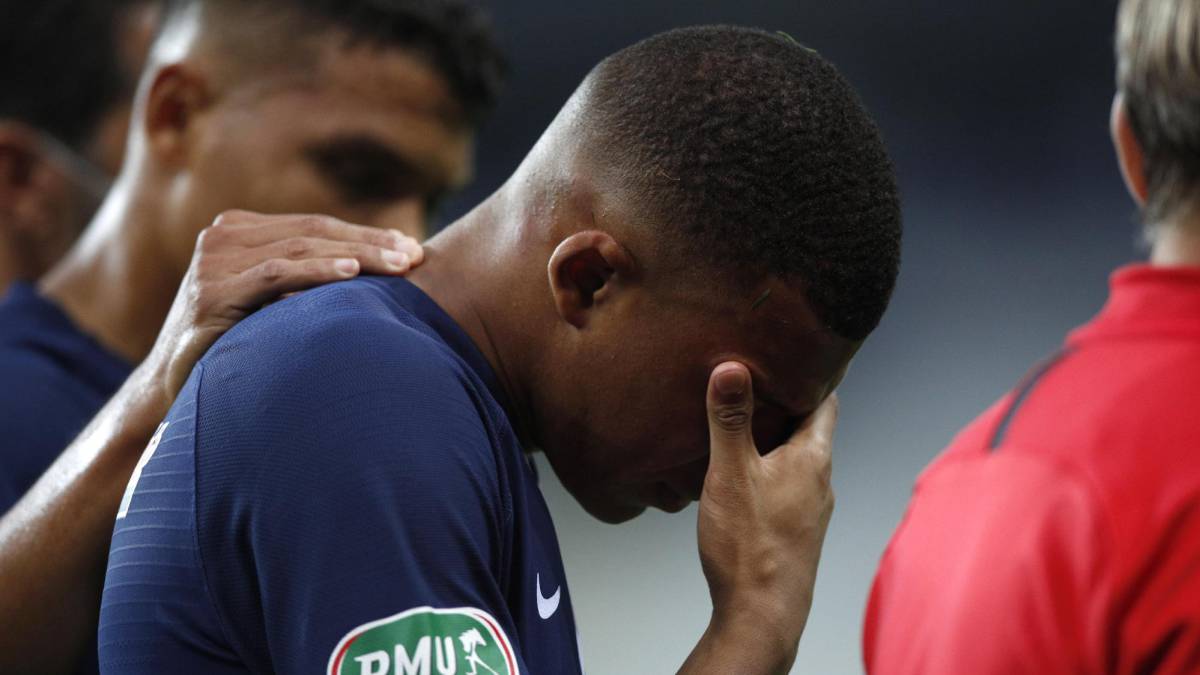 The coronavirus does not make distinctions and less in the world of football. PSG make their Ligue 1 debut against Lens with seven absences on Thursday, including Neymar and Mbappé. The French striker was diagnosed yesterday with coronavirus and immediately left the concentration of the French team, joining an extensive list of positives in the Parisian team.
The Ligue 1 champion confirmed six positives last week. Di María, Paredes and Neymar were the first to be diagnosed and two days later, Marquinhos, Mauro Icardi and Keylor Navas also tested positive for coronavirus. Together with Mbappé, the seven could be low in the classic that will face PSG and Marseille on Sunday.
The LFP coronavirus regulations have been very strict regarding positives in templates. If a player has symptoms or is detected with Covid-19, they must be in isolation for 8 days, suspended in case they stop having symptoms on the ninth day or two weeks after having had a fever. The return to training occurs after 15 days, so PSG's only hope is that the first six diagnosed would have begun to have symptoms before August 30, otherwise they will not be able to be against Lens or against him. Marseille.
Photos from as.com