President Clinton's cowboy boots
The President Jacques Chirac Museum in Sarran permanently hosts 150 gifts from around the world. Some of the boots of the former president of the United States stand out.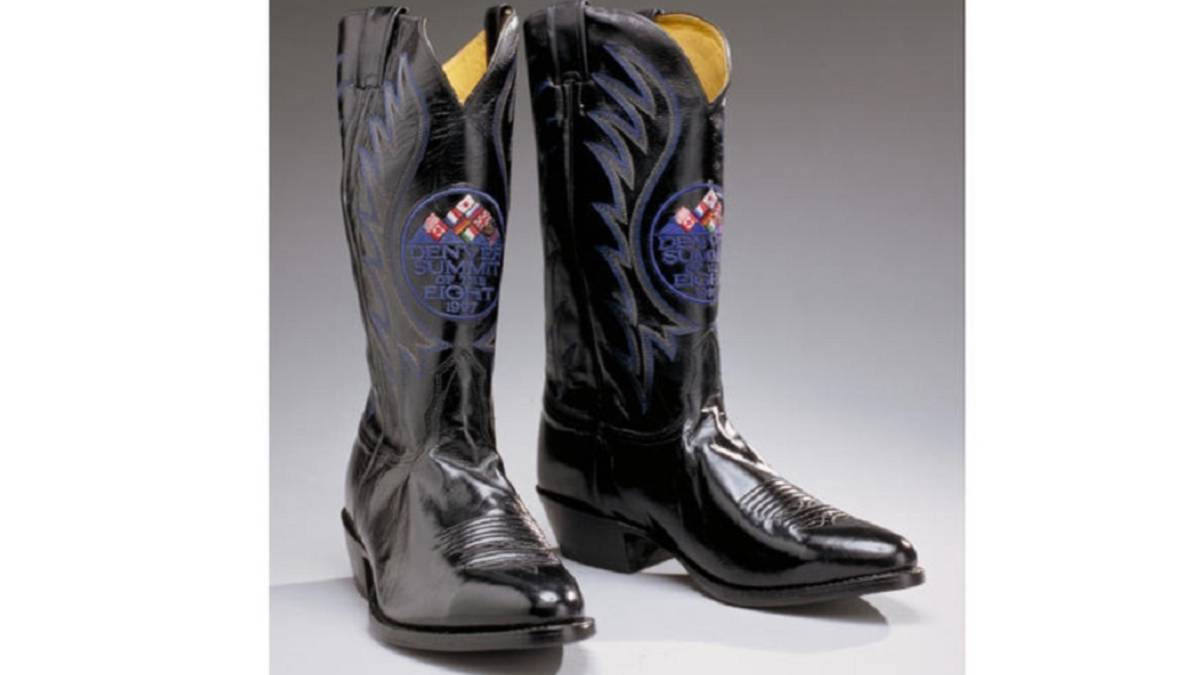 Sarran is the least populated town on this Tour, barely reaching 300 inhabitants, but it enjoys international projection thanks to its most illustrious neighbor, Jacques Chirac. The former President of the Republic (1995-2007) bought the 16th century Château de Bity in March 1969, together with his wife, Bernadette. From then until his death a year ago, they both frequented this town located 500 kilometers from their native Paris. In this second residence, Chirac received a private visit from Chinese President Jiang Zemin in 1999. And shortly thereafter, in December 2000, he inaugurated the Museum of President Jacques Chirac, which is still active. The leader decided to present those present gathered during their international summits in the space. The museum permanently houses 150 gifts from around the world, organized by geographical area, including some cowboy boots that former US President Bill Clinton gave him in Denver in 1997. It also houses a library and rooms for temporary exhibitions. .His first temporary exhibition was 'France and Sport after 1995'. Among the objects it received was a Jeannie Longo bicycle, or Zinedine Zidane's shirt with the mythical number 10. The exhibition coincided with the first landing of the Tour in Sarran, on July 25, 2001. The German Jean Voigt won, escaped with Bradley McGee, but the main sports news was a terrible pileup, sending five cyclists with different fractures to Tulle hospital: Montgomery broke his cheekbone and nose; Chente García, the left scaphoid; Heppner, Pozzi and Wauters, each clavicle. Haimar Zubeldia, who couldn't help but run over his compatriot Chente, described it like this: "This looks like the Paris-Dakar" .The leader of that Tour was Lance Armstrong, who at that time had received the news that he would be the father of twins, and had announced his change of European home from Nice to Girona, where sports preparation and the drug trap would be easier. Armstrong, a Texan, could not imagine at that time that he was going to lose that Tour and all the others. In Sarran there is nothing left of him. Just some Clinton cowboy boots.
Photos from as.com