Prado wins his first race in the MXGP premier class
The man from Lugo won the first leg of the MXGP of Emilia Romagna in Faenza. Thus he becomes the third Spaniard to win a race in the highest category.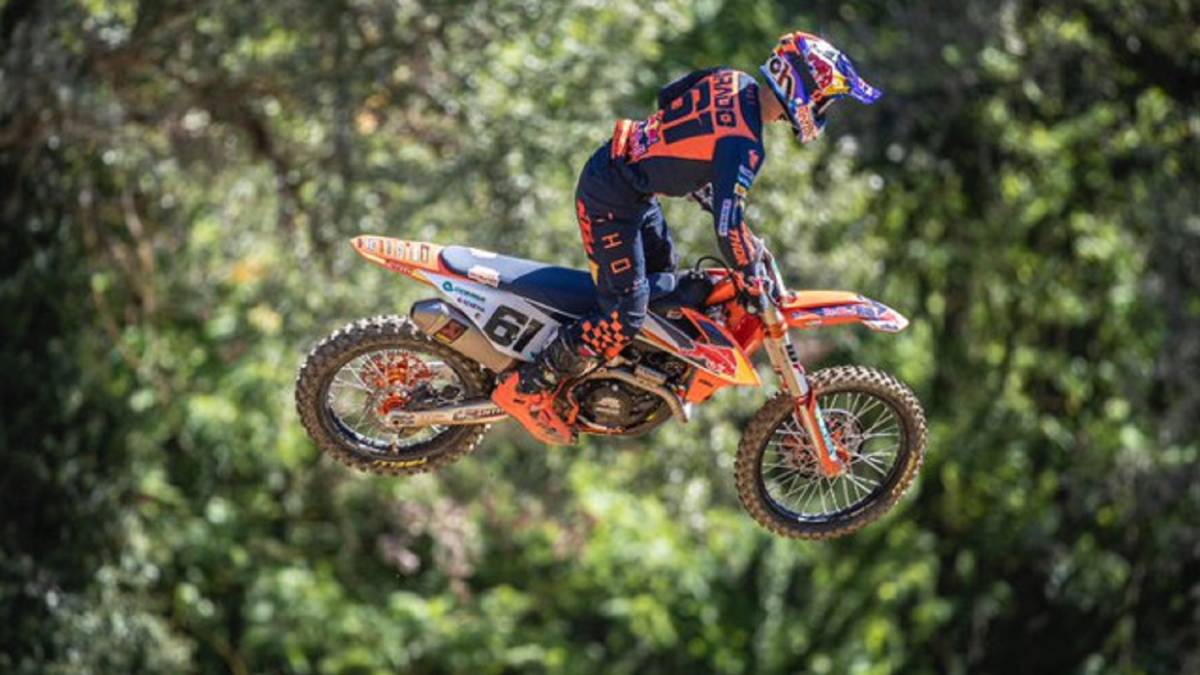 Jorge Prado achieved his first victory in a race of the premier class of the motocross world championship at the Emilia Romagna MXGP in Faenza. The Lugo player, who already won the overall tally of the last grand prix with two second places, has taken another historic step by winning the first round ahead of Cairoli and Seewer, his companions on the podium. The current MXGP2 champion thus becomes the third Spaniard to win a race in the top flight after García Vico (Sorochany 2002) and Jonathan Barragán (9 victories) .
In a mad race, Prado resisted the stakes of Seewer, who in an attempt to overtake the rookie had an accident two laps from the end. The Swiss managed to rebuild himself and finish in third position, behind the Spanish and Cairoli, the new world leader after the loss of Herlings. Cairoli was the fastest at the start, but gave in to the push from the rookie and Seewer. Prado defended his lead throughout the race, while Cairoli engaged Gajser in a fight for third place. The Slovenian did not want to leave the duo in the lead but at the entrance to the goal he fell to the ground, leaving the Italian in third position on a tray. Even Cairoli went looking for Seewer and Prado, rolling slower for their fight. In the end Prado seized the victory and the Italian took advantage of the fall of the Swiss to be second.
Photos from as.com