Pol: "I talk to Márquez and he misses the races a lot"
The KTM driver told 'El Larguero' that he is in contact with his future Repsol Honda teammate and acknowledged that the championship is not the same without the champion.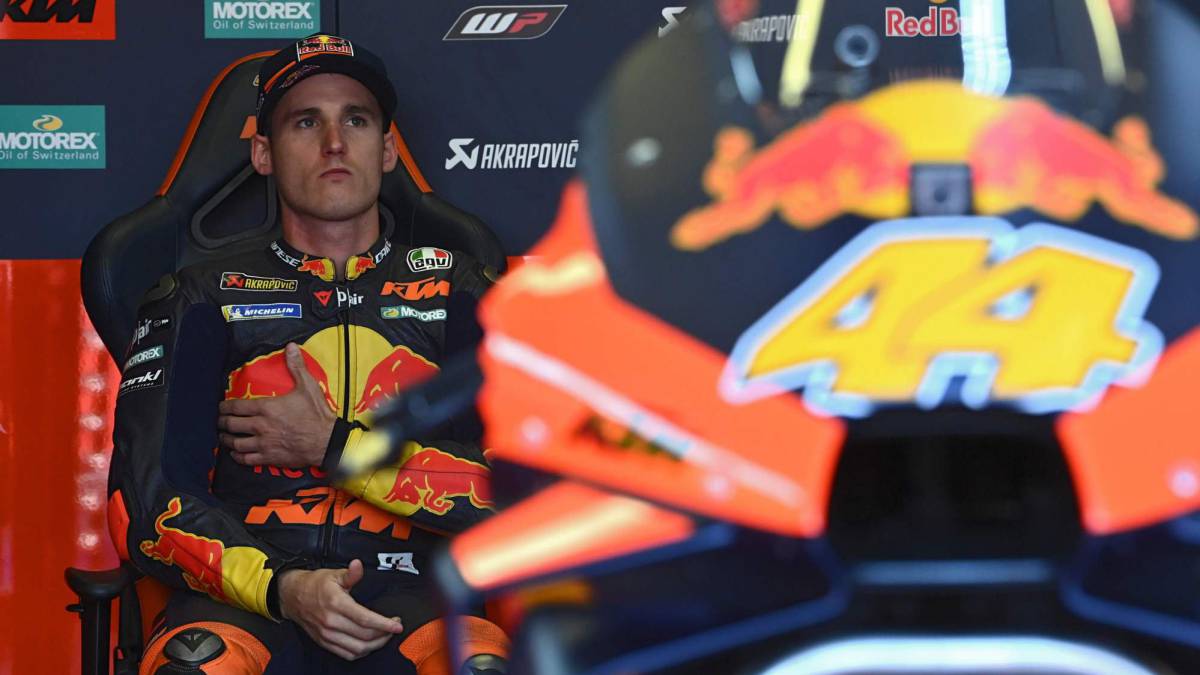 Last night the third-placed race from the previous MotoGP race, the second in Austria, passed through the microphone of 'El Larguero' of Cadena SER. This is Pol Espargaró, a KTM rider who has already made it official that next year he will change boxes to go to the Repsol Honda. There he will become the new companion of a Marc Márquez who continues to be absent since his fall in the first round of the course, in Jerez, and with whom the one from Granollers is already beginning to be treated as a teammate. Polyccio said that they had texted each other and that yesterday they had been in contact, assuring him that he is eager to return. What he did not say is when he will ...
"I speak with Marc. Just today (yesterday) I have sent a message to him. I saw that he was looking at the bikes and I asked him how he was doing. We have been talking a little bit and, obviously, he wants to come back, like any driver who is injured at home. In addition, he is a pilot who is ahead and enjoys the races much more, so he misses them a lot, "said the tenth overall.
Márquez was very present in the conversation, especially when explaining the drought of Spanish victories so far this year in MotoGP: "It is being a very strange season, due to all the COVID, because of how late we have started , due to Marc's injury… I suppose that with Marc here, on the track, more than one race would have been his. It is a matter of time, of when he recovers and if we can be like in the last races. At Misano, Yamaha has a slight advantage on his bike, as we had it in Austria, but better races will come in which we will fight to win. "
The absence of the oldest of the Márquez has led to a more even World Cup and Pol says smiling that "I wish every year was like this. Hopefully Marc would lower his pace a bit to match all the results. There is a lot of level and although we all said that the season was very short and we would have to be very careful it has been completely the other way around, because there have been many crashes, many errors, engine failures ... It is being a very crazy season, but that makes the championship is a lot of fun. "
About Marc's absence, he says: "It shows a lot. He is a dominating pilot who is always ahead. When you make a good result, you wonder what you would have done with Marc. Not having the best driver among us means that you don't know the fastest lap reference and where you really are from. This is a short championship in which mistakes pay dearly. Marc made a mistake that he is paying dearly for and the rest of us are taking advantage of that situation a bit. "
Y on his reappearance in Jerez only four days after undergoing surgery for the fracture in the humerus of the right arm: "We have our mechanics and our engineers, whom we trust one hundred percent, without thinking that we are going to miss a beat. roll on the straight. And outside the box, if we hurt ourselves we have our other mechanics, who are the doctors who operate on us and are part of our life and routine. Marc at the time heeded the doctors, who told him that nothing would happen, and it did. We all make mistakes. Marc pushed the machine too hard, of course, but he also did what the doctors recommended and it didn't work out. "
And speaking of football, because he is very culé, he was asked about the Messi case and his confrontation with Barcelona. He got wet: "I'm going to get wet, I don't care. In MotoGP and in sport in general, you depend on sponsors and a team that is paying you a fortune to play or ride. There is no one greater than a club or a team. We are team workers and, no matter how much we hit gas and win races, the team is the one that pays us the chip and we have to be accountable to it. There is no one greater than a club and a team. "
Photos from as.com