Placido European premiere
Granada debuted in the continental competition with a win and great feelings against an inferior Teuta. Double by Yangel Herrera and goals by Soldado and Kenedy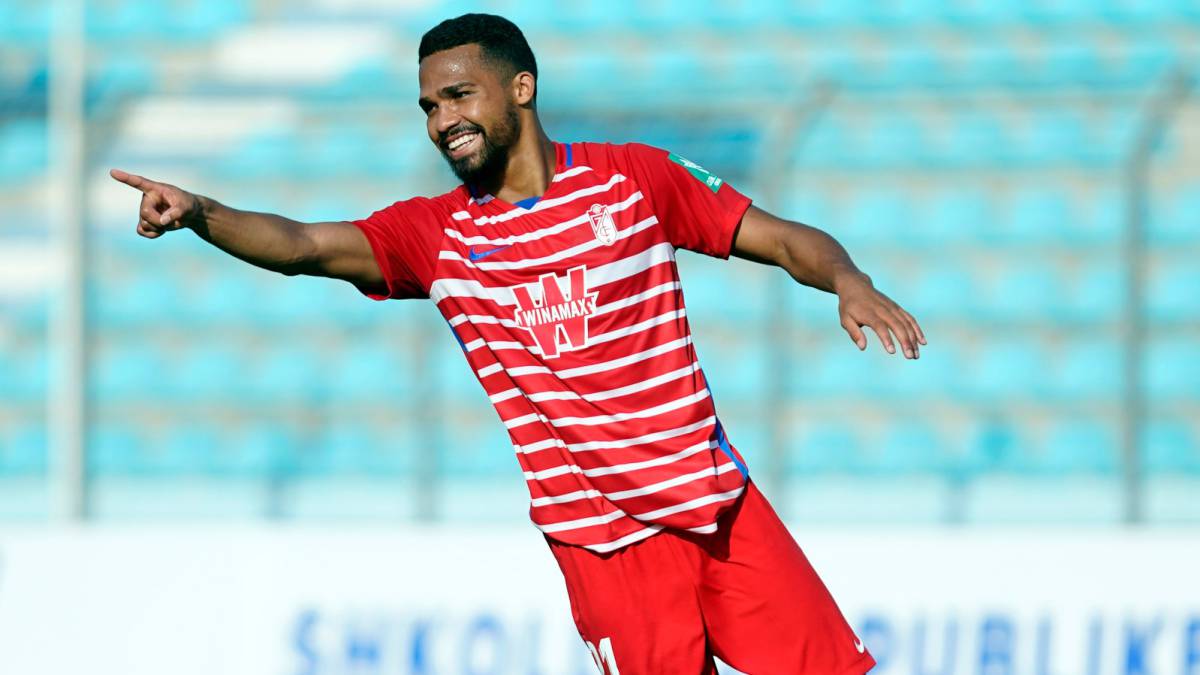 EI Granada had a placid European debut. The Nasrids easily thrashed Albania's Teuta at home to advance to the third round of the Europa League in their debut in a continental competition. A match in which Diego Martínez's men were much superior to the Albanians and before the break they already had the ticket to the next round in their pocket with a resounding 3-0.
Grenadian superiority was evident from the first minute. Teuta was easily overcome by the Nasrid attack and, after five minutes, it was confirmed in the form of a goal. Kenedy, who made his debut as a starter, gained speed per band and centered a Soldier who, totally alone, spliced her to the back of the net. With the score in favor and the Albanians touched, the roles were reversed. This time it was Soldier who assisted Kenedy on a large wall within the area and the Brazilian scored the second goal from Granada. It was being very easy for a Granada with confidence and very serious behind, without conceding a single arrival. Duarte's injury, whose shoulder came off and had to be substituted at half-time, was the only mole in a first half in which Yangel put the icing on the cake with the third, again, after assistance with Kenedy's chest in a great left that the Venezuelan did not fail.
Diego Martínez made changes after the break, also Martini. But, 30 seconds after the restart, Yangel made the fourth in another tremendous oversight by the Albanian defense. The match was resolved and Granada left Teuta the ball and the initiative, but not even then did they bring danger to an unprecedented Rui Silva. Several corners, in theory the best weapon of the premises, and little more against a Nasrid team that did not press the accelerator. They already had the pass in their pocket. And the game got more expensive when Beqja was sent off for a double yellow with ten minutes to go.
Goal and go to the third round, the last hurdle to reach the group stage.
Photos from as.com