Pirlo's bet on the side valued at 75,000 euros
The 'Maestro' handed over the keys to the left-handed lane in his debut as Juventus coach to Gianluca Frabotta. The 21-year-old defender did not disappoint.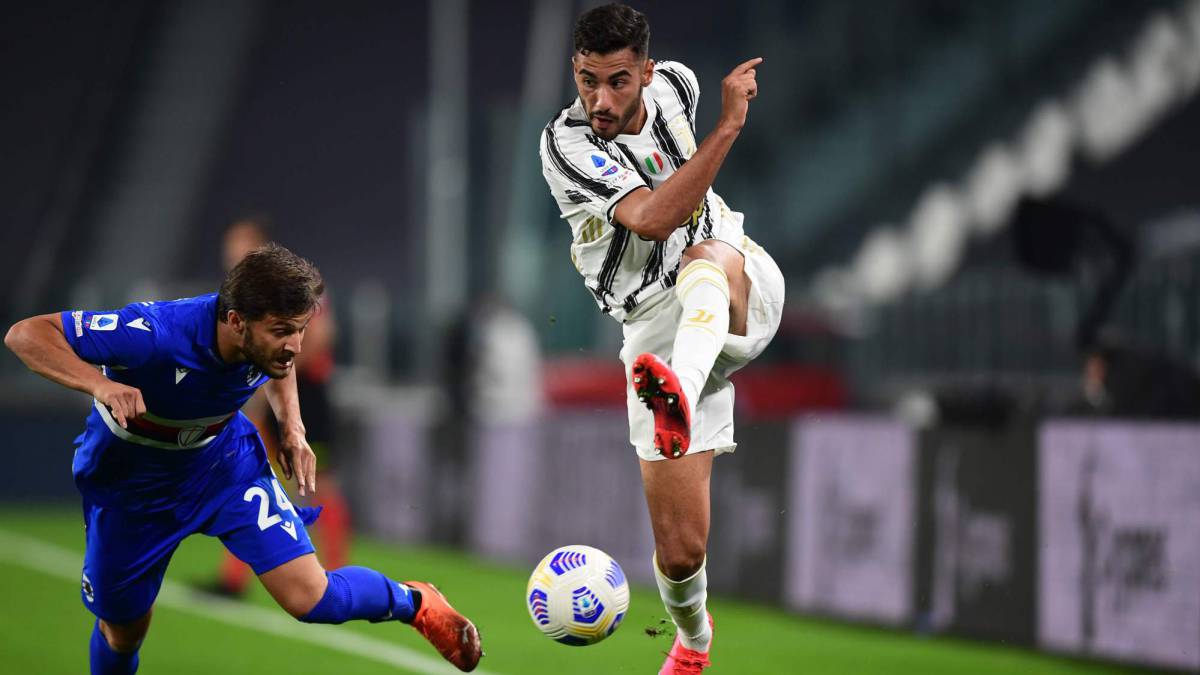 Coach Andrea Pirlo has clear ideas, as the player had and he has shown this in his first game at the helm of the Bianconera ship. In the convincing victory against Sampdoria, the flashes were taken by Cristiano and Kulusevski, but there was another player who made a great game and shows the bravery of the 'Maestro': Gianluca Frabotta (Roma, 21 years old). The young full-back, with only one game of experience in Serie A, saw Pirlo hand him the keys to the left-handed lane of his 3-4-1-2 and did not disappoint.
In a team full of stars, Frabotta was one more and no one missed Alex Sandro, out due to injury. The Roman has reached the top by burning stages, without leaps into the void and far from the spotlight. Valued at 75,000 euros by Transfermarkt, it is far from having the consideration that, for example, Alex Sandro himself (€ 35 M). The key to their arrival in Turin was forged on May 12, 2018, as reported by the Gazzetta dello Sport, at which point the Italian teams were allowed to register a second team in Serie C. Thus, a Fabrotta who was The Bologna youth team he was in was too small for him, and a first-level jump big, he was recruited by Juventus B team last summer.Undisputed with the subsidiary and learning from the aforementioned Alex Sandro in training, Pirlo's promotion (and the Brazilian's demise) has given him ownership at the premiere and he has not wasted it. As he did with Zappacosta on the last day of last year (in his debut against Roma under Sarri), Frabotta submitted Berezynski, a Polish international from Sampdoria with proven experience, in Sunday's victory
The key to your promotion is patience. Although he has been international with Italy in lower categories, his story is not that of the youth squad who explodes at 18 and a half years Europe is fighting to take over his services. But, it is always said that before running, you have to learn to walk, and that is what our protagonist is doing. When Alex Sandro returns, it will go into the background again, a priori. Although with performances like the one given against Sampdoria, it will not be easy for him. Pirlo has a promise in his hands that, until now, was off the radar of many. Transfermarkt is sure to make one of its usual value updates soon ...
Photos from as.com