Pirlo annuls Sarri in 7 days
Juve has a new direction since Pirlo took the reins. In a week, Juve has shown its DNA, its dialogue with the players and Cristiano on the throne.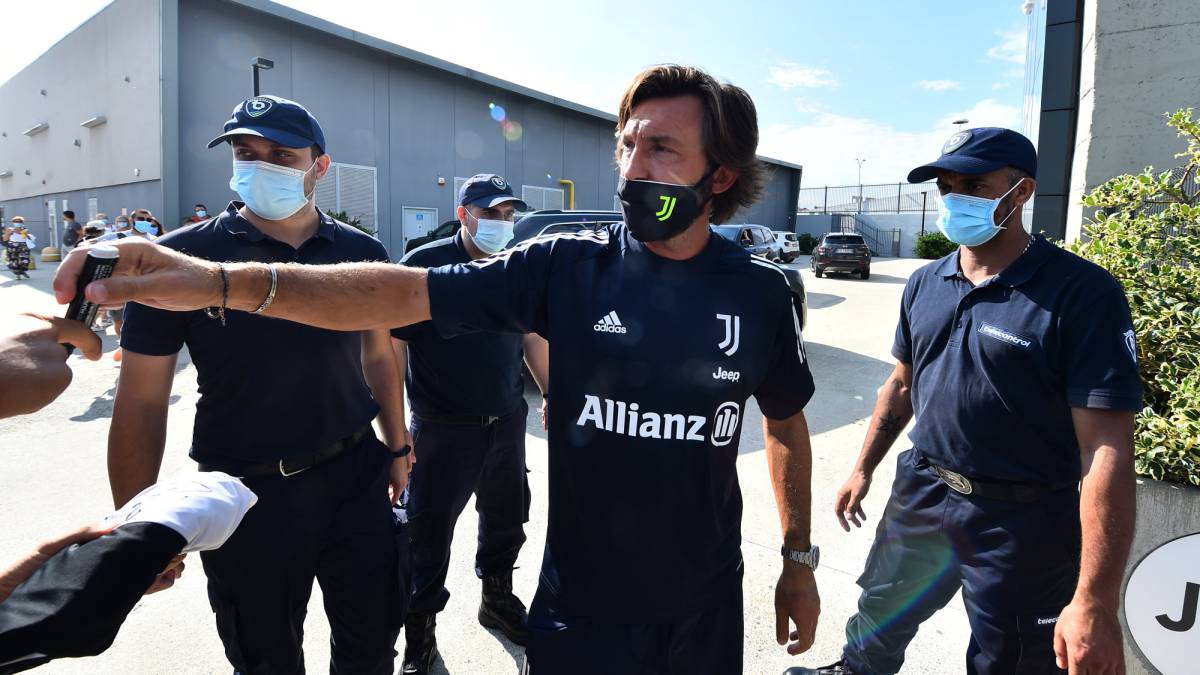 In Italy they already celebrate the arrival of Andrea Pirlo to the Juventus bench. Almost without getting down to work, the country's media see changes between the way Maurizio Sarri had and those of the new coach. "Pirlo annuls Sarri", assures Gazzetta dello Sport. In this information they highlight that the one who was a midfielder until just two years ago has very different methods from those that the veteran had until now. After the holidays, the Serie A champion returned to the fields on August 24 ... 444 444Juve DNA
The first thing that stands out is Pirlo's Juventus DNA. In the Turin club they were looking for a style similar to that of Real Madrid with Zinedine Zidane. A former player, who knows the house, who has stripes and knows how to treat a team full of stars. And so it has been.
Pirlo knows perfectly what La Vecchia Signora means. After triumphing in Milan for 10 years, he signed for Juve in 2011 where he played until 2015. Four years in which he lived a second youth. That role will now help him to know how to manage the bench. Give support to those most in need. Even though he barely has coaching experience.
Throne for Cristiano
The whole world lived the tense episodes that occurred during the mandate of Sarri with Cristiano Ronaldo. The Italian coach was reluctant to highlight one over the other, even if that one was the team's top star. Something that sometimes brought tension with the Portuguese star. With Pirlo things have changed: he knows the role that Madeira has in the team. He has given him the throne.
Diálogo
Pirlo has focused on dialogue with the staff, something that was lacking with Sarri. The talks with the staff are daily, he has personal interviews with each of them and the relationship goes beyond the professional. As a family.
Change of style in the field
Finally, it is highlighted that there will be a change of style in the way Juventus play. Sarri was more classic and did not get out of 4-3-3. With Pirlo on the bench, they see very feasible that he will soon try again with the defense of three and thus be a more offensive team.
It remains to be seen if with Pirlo on the Juventus bench the team manages to be crowned in the Champions League. The unmet goal of late ... 444 444

Photos from as.com