Peter Sagan's day without a green jersey at the Tour de France
The Bora-Hansgrohe Slovak started yesterday without any distinctive jersey, although during the stage he scored points for the green jersey, which he will wear on Tuesday.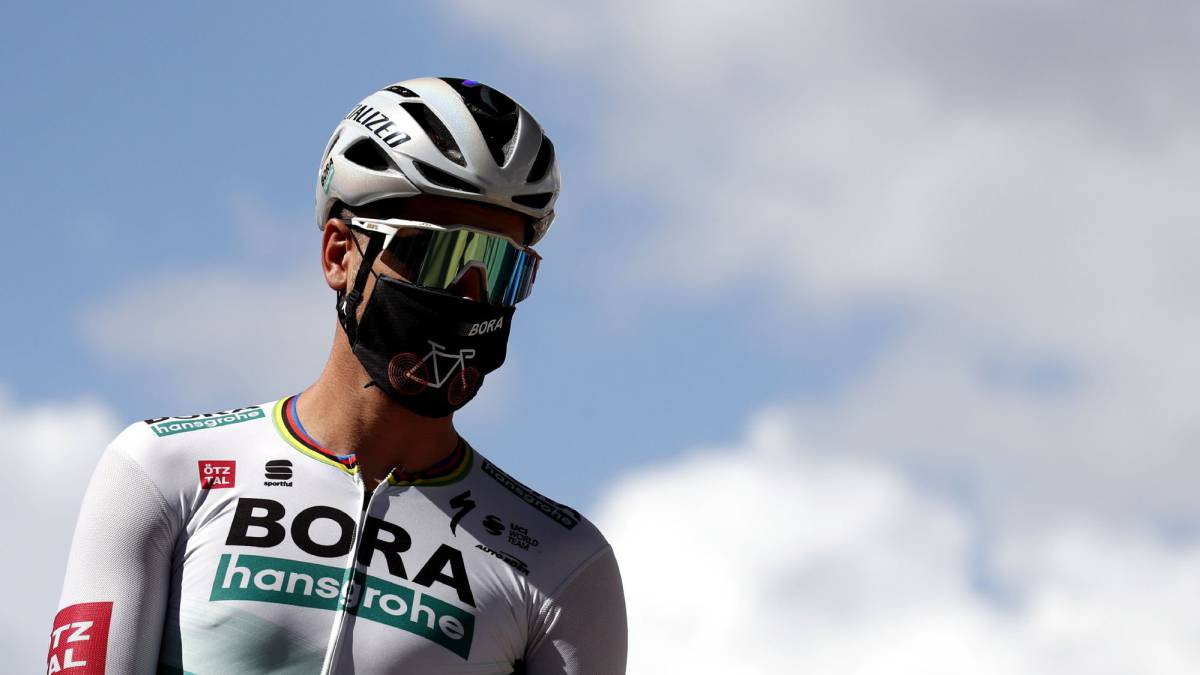 The third stage of the Tour de France left us an atypical image at the start of Nice: that of seeing Peter Sagan without any distinctive jersey to face the route.
The Slovakian from Bora-Hansgrohe wore the regularity green jersey during the second stage despite being third in the standings as Kristoff and Pedersen wore the yellow and white jerseys of overall leader and best junior respectively. However this Monday Sagan had to give the garment to Alexander Kristoff after the Norwegian gave up the lead of the general in the second stage.
During the third stage, the Tour echoed this absence of a distinctive jersey. "Peter Sagan does not wear any distinctive jersey today. This is the fifth time in 133 days since he debuted in the Tour de France," the organization noted on its social media.
However, Sagan was going to show during the stage that the green jersey is his. The Slovakian was the first in the pack to go through the Digne-les-Bains intermediate sprint first after Jerome Cousin and scored 17 points. In addition, Sagan also fought for the stage win at the Sisteron finish line, where he finished fifth with another 17 points. In this way, Sagan added 79 points in the classification of regularity at the end of the stage, which allowed him to position himself as the new leader of this classification and wear the green jersey on the podium and will also do so during today's stage.
In this way, Sagan maintains his love affair with the green Tour de France jersey, which he has already worn 126 times, according to the Cyclingnews portal, and which has appeared on the podium in Paris up to seven times, since he did it for the first time. in the year 2012.
Photos from as.com