Perico becomes a time trialist
Delgado conquered two stages in Villard de Lans. The second victory would come in an unusual way for the Segovian, winning a time trial.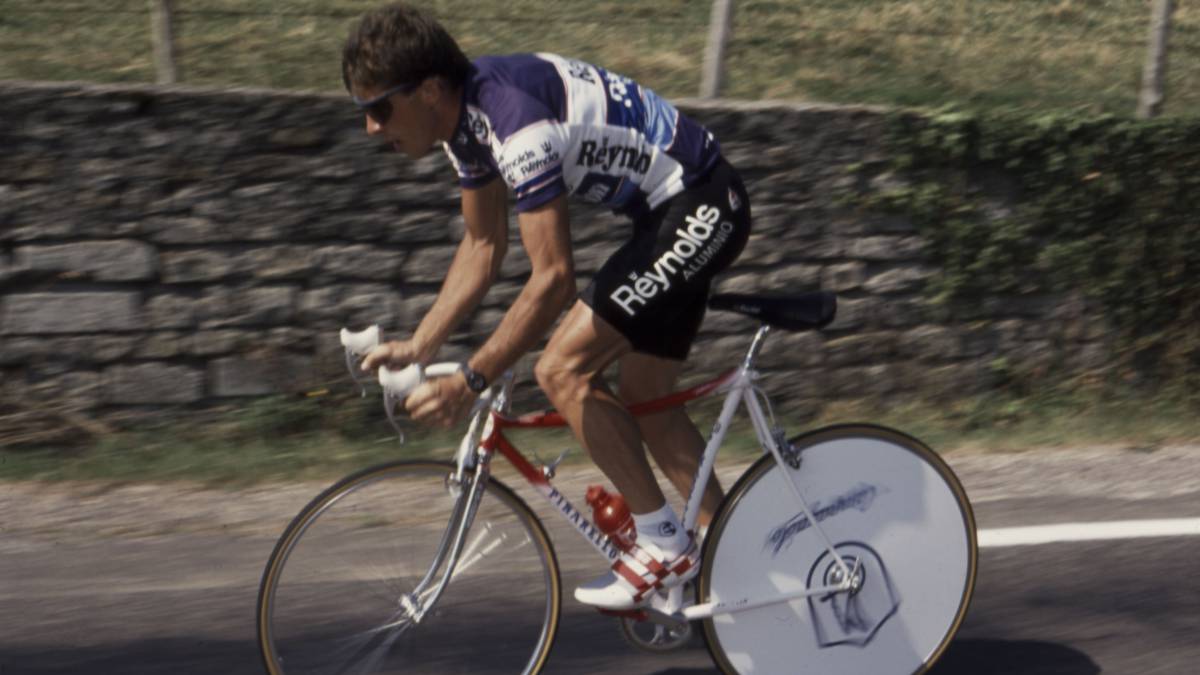 Of the four stages that Pedro Delgado won in the Tour, half were in the same place: Villard de Lans.
The first triumph occurred in 1987, on a route preceded by the ports of Tourniol (1st), La Bataille (2nd), Lachau (2nd) and Chalimont (1st). At the foot of the latter, the leader, Jean François Bernard, lost two minutes, after an attack by Mottet's System U at the refreshment station. On the climb, only Stephen Roche managed to respond to Perico's acceleration. The Segovian groped his rival several times, but Roche had stuck like a limpet. Both crowned with half a minute over their pursuers, led by Marino Lejarreta and Anselmo Fuerte. At the finish line the honors were distributed: the stage for the Spanish and the yellow for the Irish. Delgado thus conquered his third victory on the Tour, after Luz Ardiden 1985 and Pau 1986. Three years in a row with triumphs… He was going to get a fourth.
The following year, he hit that same goal to win the 1988 Tour. The day before he had worn yellow at the Alpe d'Huez, but he was only at the equator and needed to put more time on the rivals. Delgado was especially afraid of two Colombians: Fabio Parra and Lucho Herrera. The 38 kilometer time trial between Grenoble and Villard de Lans was going to be a good opportunity.
On the morning of July 15, Delgado had supervised the journey in a Reynolds car. In front of him was filming one of his gregarious, Herminio Díaz Zabala, who informed him of the appropriate developments. Pedro mounted a rear lenticular wheel, the only one who dared next to Mottet, who lost ten minutes. It was feared that it would hurt by the wind. But it was not like that. The chrono presented a first flat section of eight kilometers, then Engins climbed, second, and returned to flat until facing the climb of third to Villard de Lans. The Segovian stood out in all the intermediate steps to win with 44 seconds over Bernard, 1:09 over Rooks, 2:08 over Breukink ... Parra and Lucho moved away at 3:23 and 3: 56.
Delgado thus achieved the first triumph of his professional life in a time trial. And he must have gotten a taste for it, because the following year he dominated two in the Tour of Spain: Valdezcaray and Medina del Campo. Parakeet, Time Trial
Photos from as.com