Pedro aims to "return to the Champions League" with Roma
The Canarian player has been presented as a Roma player and has declared that the team as an institution deserves to be among the best.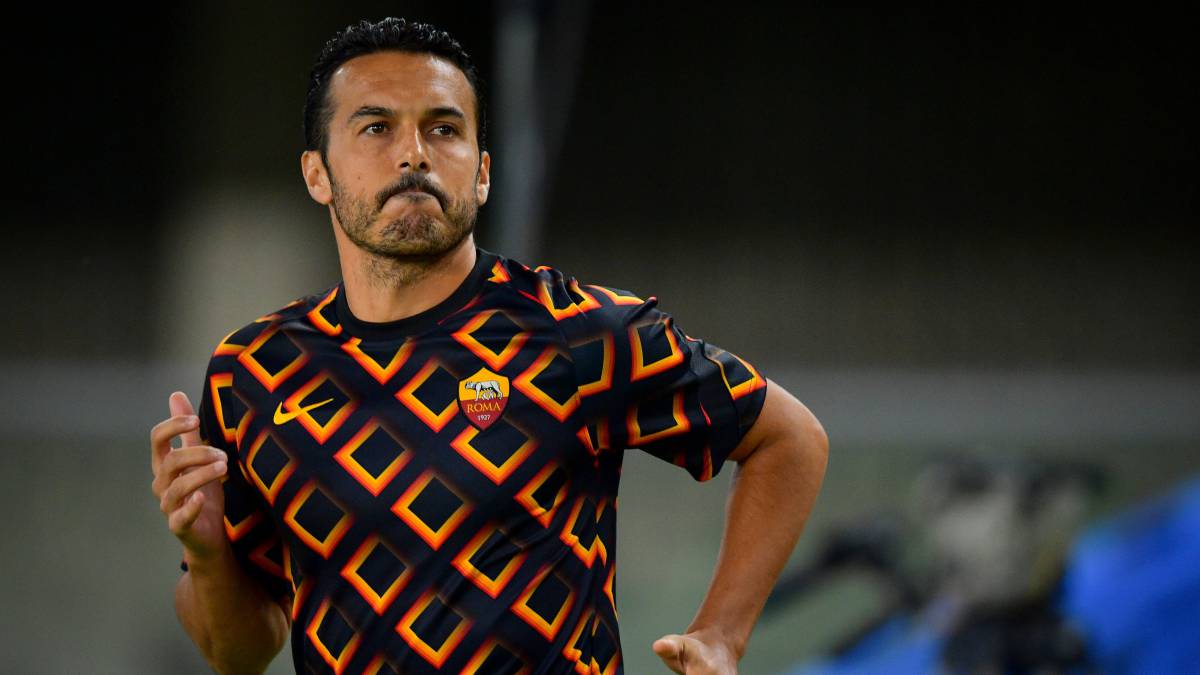 Spanish Pedro Rodríguez, officially presented this Friday as a Roma player, assured that "you always have to aspire to the maximum" and that the objective that has been given for this season is to classify the capital's team for the next Champions League. "The goal is to win, at least every time I play a game I always want to win. When I draw or lose I am angry. We always want to aspire to the maximum, to everything, to be able to win the league title, the cup and Europe League, "said Pedro, who came to Roma free after his contract with Chelsea expired.
"The mentality has to be that, if you want to be in fourth place. The objective always has to be to be as high as possible. Roma, by institution, club, deserve to be in the Liga de Champions, "he added. Pedro, 33, is the player who has won the most titles in the Roma squad, a total of 29, and expressed his confidence in the options of the Roman team. "We are a team with many young people, with a medium and long-term project of good construction. We have experienced players like Edin (Dzeko) or Micki (the Armenian Henrikh Mkhitaryan), that is one of the reasons why I chose Roma. One of the objectives we have set ourselves is to play in the Champions League again, to create a much stronger team, "he said.
The Canarian winger feels ready to act as leader, starting from the demanding appointment that awaits Roma this Sunday, when he will host Juventus nine consecutive champions of Italy. "Whenever you play against the champion team, which has won the league in recent years, you always have a greater responsibility. We must take the field to win every game, not only in Serie A, but also in the Europa League. We must have a mentality winner, that's what we want, "he said. Pedro made his debut in an official match with Roma last Saturday in a 0-0 draw at the Hellas Verona field, in a duel that finally ended with a 3-0 defeat for the Roman team due to a technical error in the list of players.
In fact, Guinean midfielder Amadou Diawara, born on July 17, 1997, was added to the list of under-22 players instead of the over-22 list. Guido Fienga, CEO of Roma, reported this Friday that his club plans to appeal the sanction because, he considered, the error was "involuntary" and did not give "any advantage" to his club.
Photos from as.com