Official: Chelsea sign Havertz for 100 million euros
The German becomes the most expensive transfer of the English club and is called to lead the exciting project built at Stamford Bridge.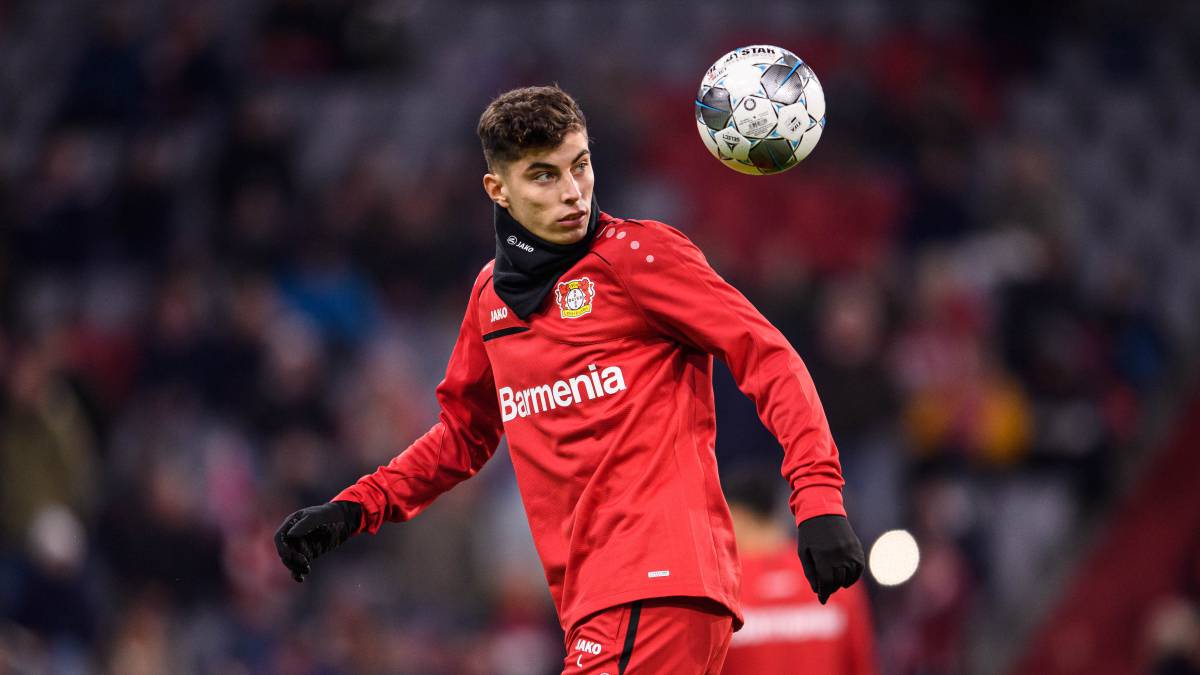 The revolution at Chelsea continues its course and today, in what may be the most important announcement in a summer full of new and exciting faces, it has made official the brightest jewel of its present, but especially of its future. Kai Havertz, the last great pearl that German football has given, landed today at Stamford Bridge in exchange for a figure that can become a record according to Sky Sports, because, if he meets all the objectives set, at 80 million euros who will pay Bayer Leverkusen for him will be joined by another 20 that will make him the most expensive transfer in the history of the English club.
All this framed, in addition, in an already hectic summer for the blues, which already have the incorporations of Ziyech, Werner, Chilwell, Thiago Silva, Sarr and Mbuyamba. In fact, and as reported by Sky News, within the conversations between the English club and the German, the transfer of the young Sarr could be framed, which must be hardened before propping up a defense that suffered a lot last year.
Meanwhile, Havertz, who was associated with Real Madrid, would have left the concentration of his team in Stuttgart to travel to the British capital, where he would sign his contract today. At 21 years old, and after a season in the Bundesliga in which he scored 12 goals and gave 6 assists, the German was one of the great talents on the market this season in which the Premier does not seem to lift their foot off the gas.In fact, in his country they consider that he is called to lead the four-time world team for the next decade, a faith that explains why Chelsea has decided to make him one of the most expensive footballers in history despite his young age . In addition, with this transfer he will surpass the previous record of the entity, held by Kepa Arrizabalaga, in which in theory all confidence has not been lost, especially since it would be very difficult to recover the investment that was made for him, but to which They are already looking for a substitute goalkeeper capable of competing to spur him on and that Lampard has several options to choose from.
Photos from as.com