Neymar and Álvaro face a harsh sanction: they would not play again this year
The Spanish central defender could face harsh punishment for racist insults, while Neymar could face the same sanction for homophobia.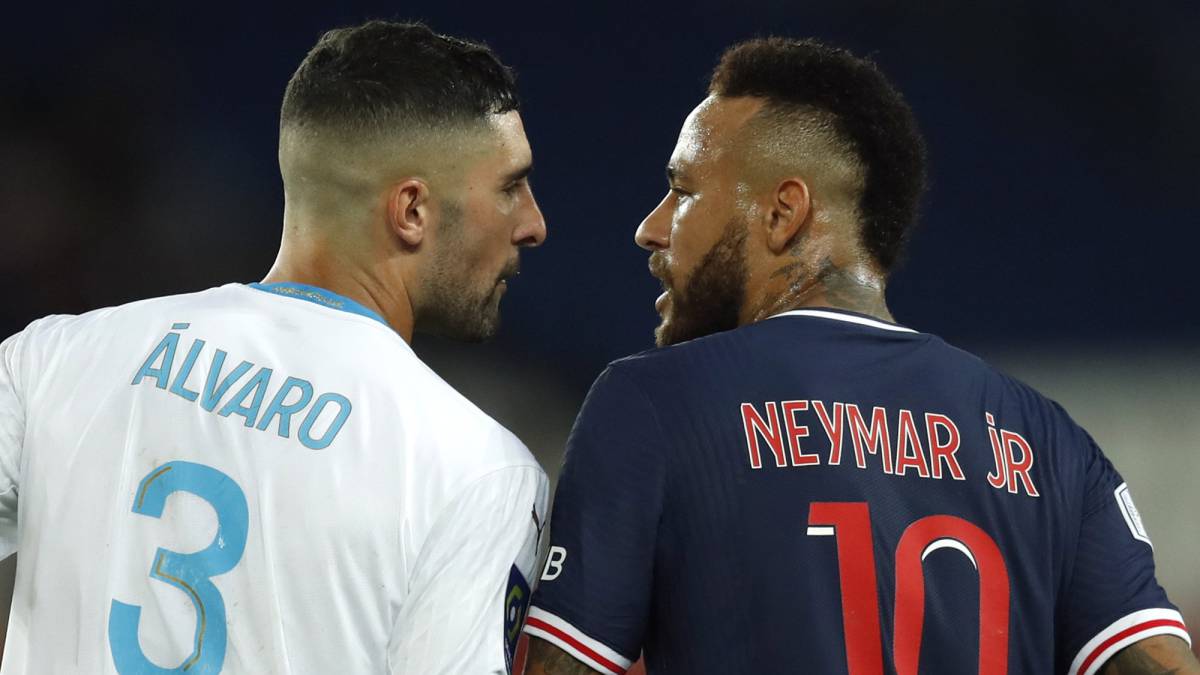 The Álvaro González-Neymar Jr affair is turning out to be one of the longest in recent years in French football. The latest information from L'Equipe is that both players could face a penalty of up to ten games. There is already an open instruction procedure in this regard and the LFP is analyzing all angles of the dispute between both players during the Classic.
Álvaro Gonzáelz could have a punishment of ten games for racism. According to article 9 of the LFP Regulations, "any insult based on ideology, race, nationality or ethnicity" carries between nine and ten penalties. The same for Neymar, who could face a ten-game sanction for homophobia.
The LFP has not yet specified the date on which it will give its verdict on both cases, but it is estimated that, in one or two weeks, after a careful analysis by the Commission's experts, the sanction will come to light. Both PSG and Marseille are contributing all the angles of the television cameras of the match to try to clarify the facts as much as possible.
If the omens are finally confirmed, Neymar and Álvaro González would not play again until next year in Ligue 1. The Brazilian has already missed two games due to suspension this season for his slap to the Spanish central defender during PSG-Marseille and the Sunday's match against Reims could be his last game in 2020 for PSG in the French League.
Photos from as.com