New message from Antetokounmpo to his coach after losing: "I could have played more ..."
It is not Giannis' first dart against Bucks coach Mike Budenholzer for his management of the series against the Heat, in which they go 0-3.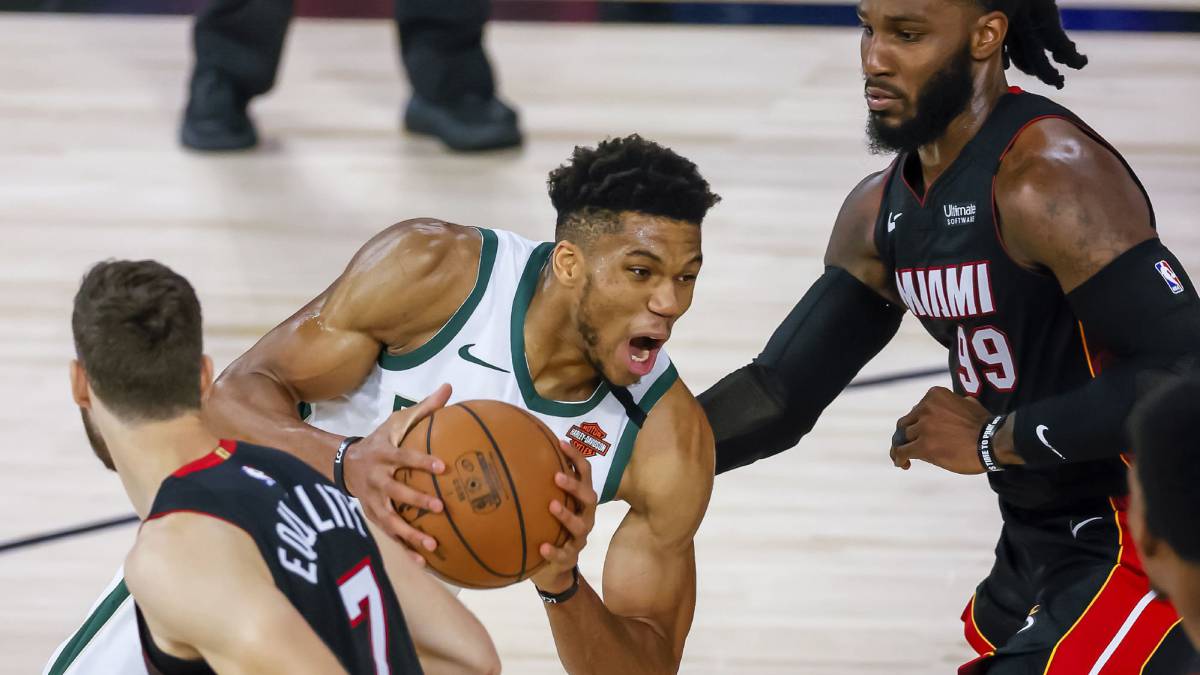 The Bucks are 0-3 down against the Heat in the 2020 Playoffs conference semifinals and the atmosphere in the team, which was the most victorious in the regular season this season, is not ideal. After the 115-100 of the third meeting, the one that leaves them on the ropes in the series, Giannis Antetokounmpo has again dropped a lack of connection with Mike Budenholzer, the coach.
Anteto injured his right ankle in the first quarter and limped off. He was annoyed by it during some slots of the game, and the head coach wanted to ease the NBA MVP's load of minutes a bit throughout the next three quarters. In the end he finished with 34 minutes and 54 seconds, his average this season being just over 30 per game, and he was not entirely satisfied with it.
In the virtual press conference that took place after the game, Giannis blamed his coach for not having spent more time on the court, especially in the decisive minutes (in the fourth quarter, 40-13 from a set): "I It felt great. The ankle wasn't bothering me at all. I could have played more. " The Greek finished with a +/- of -13 despite his 21 points, 16 rebounds and 9 assists. Budenholzer disagrees with the assessment: "In the end, there are 48 minutes to play. I think you have to keep the boys cool and ready to compete. 35-36 minutes is fine, more would be to push the ceiling up." .
It is not the first time that there have been disagreements between Antetokounmpo and Budenholzer. After the first game, in which Jimmy Butler left, the player, who had won the Defensive Player of the Year award hours earlier, was asked why he had not paired up with him. "I do what the coach tells me," he said dismissively.
Photos from as.com