Neither Dovizioso thinks he will be the MotoGP leader this year
"I did not expect to be leading the World Championship after a bad result like this," says the Italian, who is still choking on the new rear tire.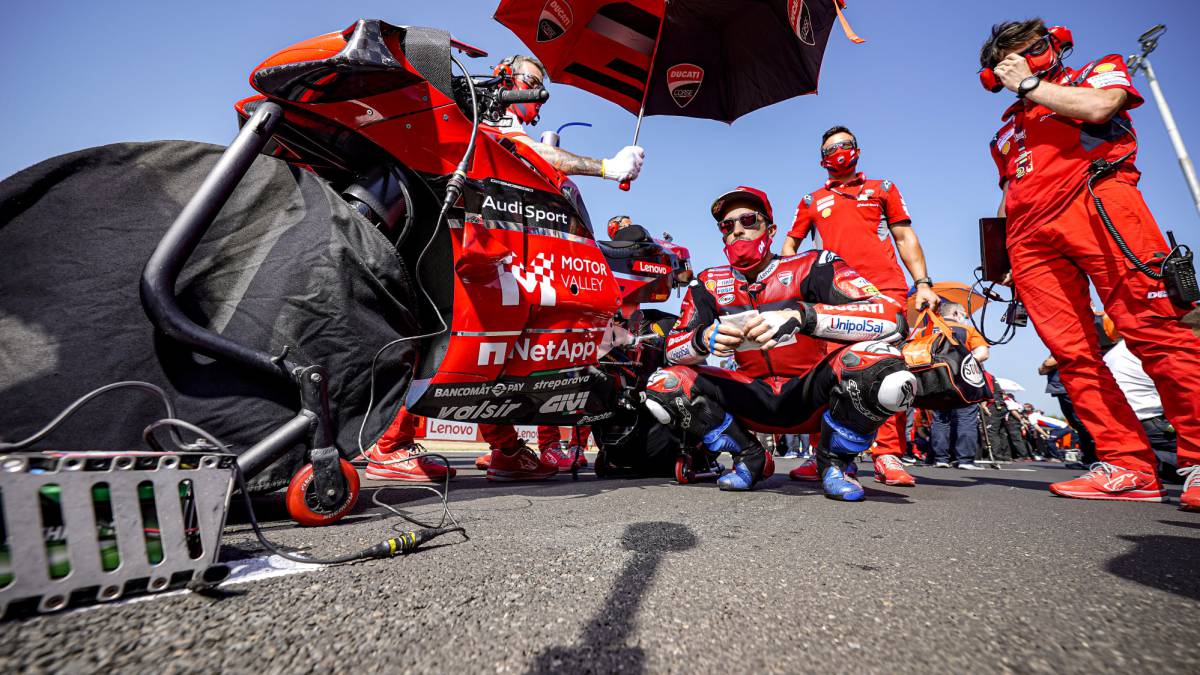 Ni Andrea Dovizioso believes that he will be leading MotoGP at this point in the season, when six races have already been contested and he has only won one, the first in Austria, and has made only one more visit to the podium, third at Jerez 1. It was thus recognized by Ducati after finishing seventh in Misano 1, where his factory colleague Francesco Bagnaia did manage to climb to second place, and that he still needs to use a crutch to be able to walk, as a result of the fracture in a leg that caused him to miss the previous three races.
"I suffered a lot during the race, but as regards the championship, I did not expect to be leading the World Championship after a bad result like this one," says a Dovizioso who, like everyone else, describes this championship as strange, with five winners in six races and four of them releasing their victories record: "It is a really very, very strange championship and for many reasons, and I want to congratulate Pecco because he was with me in the first laps, and he left me several seconds behind, managing the tire very well" .
What Dovizioso is mainly choking on this season is the new Michelin rear: "I have not been able to change my riding in the way the tire works. It requires changes that I am trying to make. I am trying to change my lines and the way I use the front brake. I'm going to keep trying to change that and I'm happy to have a test on Tuesday at this circuit to focus on that work. It is not a good situation because I am pushing hard and that has the consequence of wasting the tires trying to buy some time. It is up to us to use Tuesday's test in the best possible way. "
After three runners-up and with Marc Márquez in the dry dock, Forli's should be the big favorite for the title, but even his provisional lead with six points ahead of Fabio Quartararo is now a very sure guarantee. Dovi needs to go back to being the one who stood up to Márquez in previous years if he wants to win this title in his farewell year with Ducati.
Photos from as.com