Nadal returns with the roller
The Spanish, after 200 days of absence due to the pandemic, passed over the semifinalist in the US Open Pablo Carreño in the land of the Foro Italico.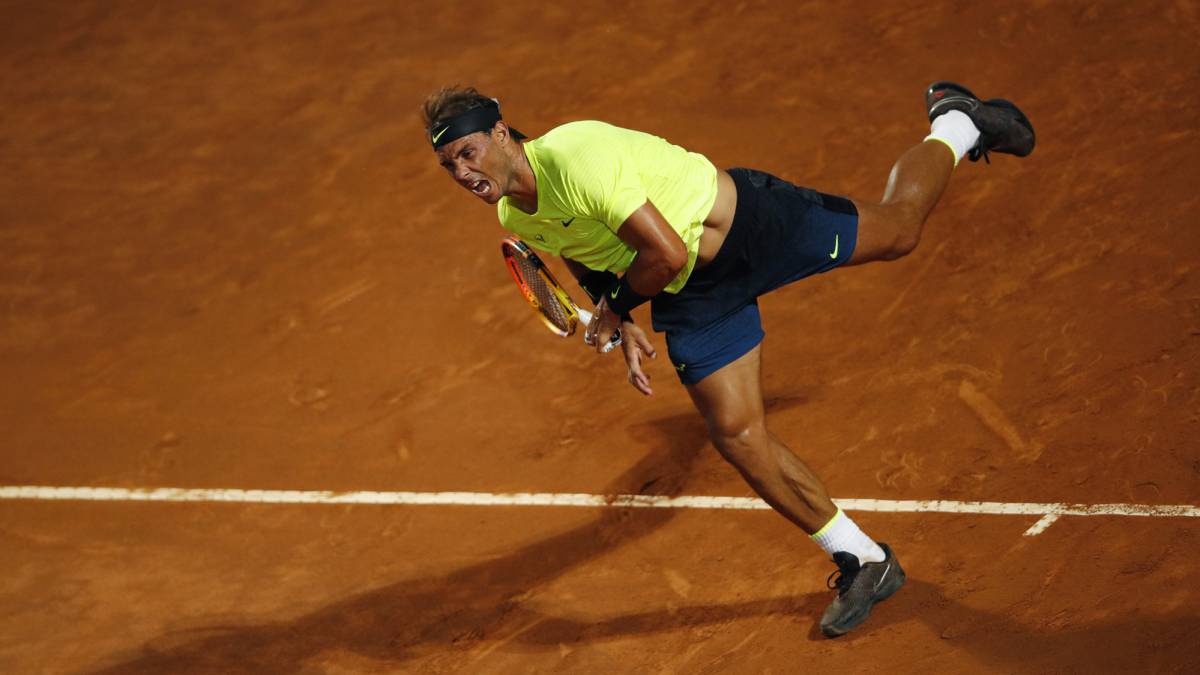 Rafa Nadal had to see the light at the end of the tunnel today. After almost seven months, exactly 200 days of competitive stoppage due to the pandemic, he returned to the land of Rome after skipping the American tour that restarted tennis as a precaution. He defeated Pablo Carreño, a recent US Open semifinalist, to be exact, 6-1 and 6-1 in 1h: 14. With more ease than expected, releasing an arm that was generating more watts at the same time that the Asturian's power was turned off.
The marble statues of the Foro Italico were silent witnesses to the recital. The bleachers of the ancient empty venue were dotted, yes, by tennis people, ready to test the state of the king of the land. Because the nine-time champion of the tournament had not played a game since February 29 in Acapulco. In a race hit too many times by injuries, only once, between 2012 and 2013, did he stand for more days. It took 221 days, due to a ruptured patellar tendon in the left knee and hoffitis. Then, he returned to Viña del Mar (Chile) with many doubts. This time, his concern was not physical, but rhythm.
And he found it right away. After a couple of games of some misalignment (Carreño had a starting break ball), Nadal broke for 3-1, achieved another break for 5-1 and in 35 minutes he sealed the first set. With 59% of points earned from the rest in wall mode. With spark. Pulling repertoire and taking a very effective cut backhand for a walk.
Nadal, terror of a Navy that leads (155 matches against Spaniards and 135 victories), found himself with good feelings. And with a Carreño whose legs were heavy. He arrived in Rome, passed the coronavirus test, played a doubles with De Miñaur and prepared to fight Nadal. Maybe too much. The legs responded poorly to the demand. In the second quarter, although Nadal was not at the top of the service, his ball weight ended up sinking the now 18th in the world with three more breaks. Without reply. Tomorrow he will meet his rival in the third round, who will leave the Milos Raonic-Dusan Lajovic.
The statues in the Forum already know that the gladiator is back. And fit.
Photos from as.com