Mumbrú: "Comparing with last year is ridiculous"
Bilbao Basket opens on Saturday at the Granca court. The coach breaks ties with the excellent previous season. "Our hobby is something we need every day"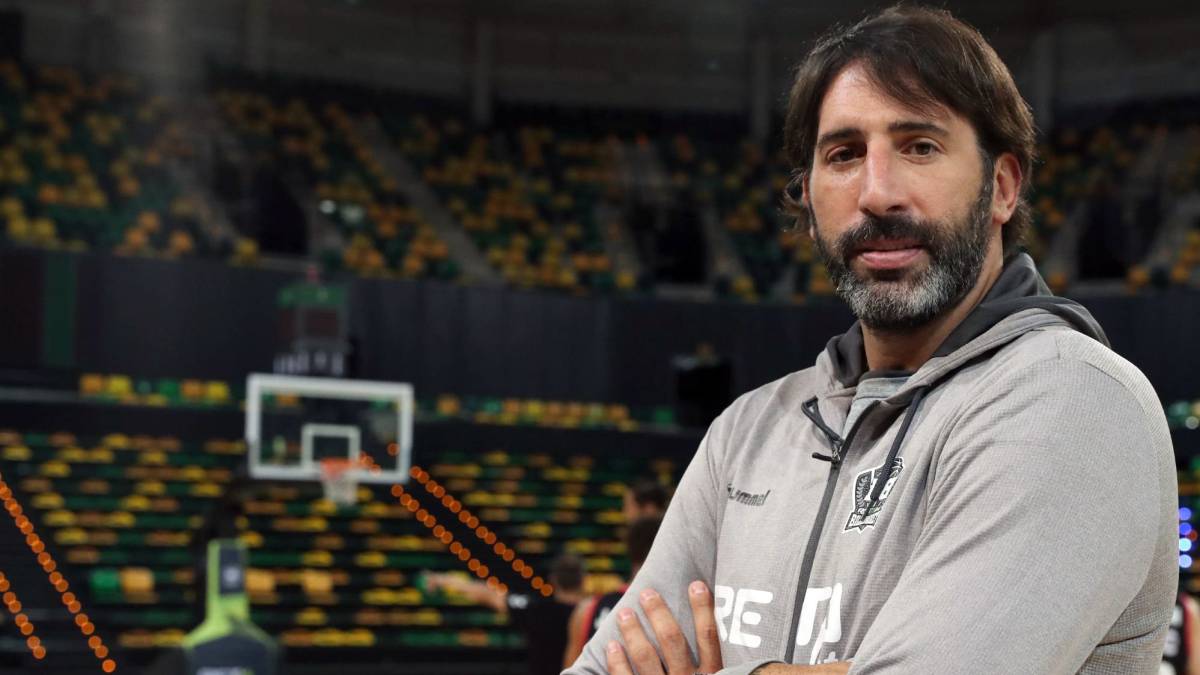 The new basketball, hit by COVID-19, was launched in the bubble of La Fonteta, back in June. And now it's going to take another turn of the screw. The teams are no longer stuck in a bunker. Players now blend in between the passage when taking a plane, or in hotels. Or they welcome their children at home, reunited with others in schools ... The chance factor plays a major role. When there are more than two positive cases in ACB, the match will be suspended. "The best thing was that everyone got infected and we went through this. It's something we have to live with," Mumbrú throws desperately. Tomorrow they launch into the season premiere, traveling to Gran Canaria, where their first match is scheduled, at 8:45 p.m.
This time the courts will be silent and that remains a lot for everyone, starting with the humble. "There is not that touch of adrenaline that your fans can give you. Our fans are something that we need every day. What worries me most is Miribilla; we are five plus ten thousand, wings that we will not have." There are many people having a hard time due to the disease, involved in ERTE ... the good thing is that we can continue playing basketball, everyone is reinventing themselves. Maybe it is not the best basketball, but when everything returns to normal, it will be seen as before, "says Mumbrú firmly.
Bilbao Basket has six new players and has had an irregular summer, with five defeats and one victory. You have to engage all these people and, in the meantime, lean on those who follow from last year. Now it's time to focus on the game, after this unusual preseason. And turn the page with what happened last year in Miribilla, because contrasting what happens in the current year with that seems not recommended. "What high expectations can bring is frustration. We have to be humble, comparing with last year is ridiculous, because many things went well. People remember how it ended but not how it started. We know what our League is and what it is. last year was exceptional, "argues Mumbrú. For this reason, he advocates maintaining the DNA, given "one of the worst budgets in the competition." It is not about longing for those who were "I wish them the best, because I have affection for everyone, but it is past." The Barcelona coach sticks to his experience as a player to affirm that in basketball "you don't live in the past and you do it very to the limit in the present."
Finally, he praised the movements in the board of directors. "The changes often tend to be for the better. A route has been followed of not going crazy when it comes to retaining players. That gives you stability. It is good that the new ones get together with some of those who were, who know what it has been done right and wrong ".
Photos from as.com